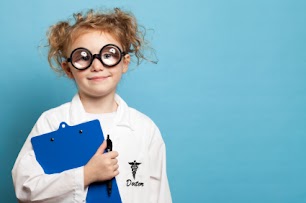 Kids call it pretend; adults call it visualization. Visualization is the more responsible sibling: kids pretend in the present moment and usually accompany imagination with physical enactment, and visualization is aimed at deliberately creating a desired future.
Imagination overrules reality (ask anyone who's reached for a donut in the middle of a diet) because when you marry imagery and emotion, you create a powerful tool called visualization. Visualization plants and nurtures the seeds of creation, with an end result in mind. Just as children live out fantasy lives when they pretend, we adults can use the imagination to create what we desire.
Unfortunately, too many of us have been told to stop daydreaming and we've had our imagination schooled out of us. And without imagination, what's left? We can still exist, and go about our day-to-day business, but with no chance of ever getting what we want out of life.
Visualization is a Creative Tool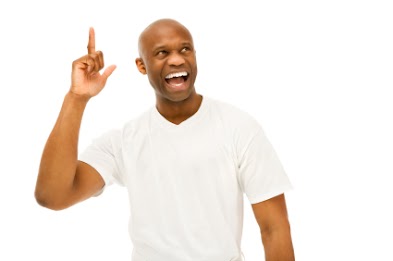 Think about anything ever created by mankind. The chair you're sitting on; the computer you're looking at; the fashions you wear; the smartphone, the golf club and the hair dryer… everyday things that were once sensations. Before they were sensations, they lived in somebody's imagination. These things, along with all of the art and music ever created, are products of the imagination. Long ago, somebody thought, "wouldn't it be cool to have an easier way to transport my stuff?" (or something like that). He (or she) saw how easily logs and round rocks roll over the surface of the earth… the imagination fired up about making a deliberately rounded rock with holes for logs in the center… and the wheel was invented.
The point is, everything you desire, whether it's a physical thing, action or an experience, must exist in your imagination before it can be brought into physical reality. We visualize ourselves skiing before we hit the slopes; we visualize ourselves giving a keynote speech before we step on stage – anything new and unfamiliar is visualized before it is attempted.
How To Take Your Desires From Imagination to Experience
Using visualization is different from seeing: seeing is "seeing is believing" and visualization is "believing is seeing." When you see, you only see what is. When you visualize, you form a mental image of something not present or something you haven't previously experienced or had.
The first step to taking your imaginative daydreams and turning them into effective visualization is to enter the alpha level. In beta (our normal waking brain activity state) there are too many distractions and too much censorship from the logical mind. Visualization requires a free rein – easily accessible in the alpha level. The alpha level is associated with mental awareness that is free from stress; inspiration; learning; concentration; psychic abilities; intuition; inspiration; and creativity.
Then, three factors must be brought into play for your visualization to be effective. These three elements are central to the Silva Method's self-mastery program. Combined, the three elements are called Faith Faith is often associated with religion, but it also applies to creating what you want in your life. The three elements together – or the strength of your faith – will determine the success of your goal.

One, you have to have a strong desire to achieve or experience what you want. Desire is highly energizing. You can boost your desire by writing down your goal and listing the reasons for wanting it; and then, reinforce that desire with strong imagery or visualization. See and feel the end result in your mind. Be passionate about it.
Two, you must have belief. Belief is what keeps you going and motivates you, especially if things get tough.  A belief sets the guidelines of what you can accomplish. Remember – whatever you want is achievable! It already exists in your imagination; it just needs to be brought into your physical reality. But you must believe it or you'll self-sabotage. Belief is probably the hardest part of visualization. If you struggle with this, write down all the reasons you think you can't achieve your goal, and then systematically reprogram each one of them using the Silva Method self-programming exercises. The combination of effective self-programming and a strong belief makes you virtually unstoppable! Examples of strong beliefs are: you believe you're worthy of having what you want; you believe that you can solve any problem; believe in your creative powers; believe you can do great things; believe you can.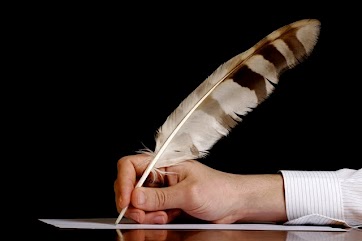 The third component is expectancy, which is very closely intertwined with belief and desire. This is where you intensely visualize your desired outcome to take it from the reality in the dimension of the imagination into the reality of this physical dimension. The best way to describe this is the period of waiting for the seed you've planted to blossom. Of course you don't plant a seed and forget about it. Expectancy is your patience plus your nurturing of that seed, that will result in your enjoyment of the fruits of your imagination.
The Silva Method uses very powerful visualization techniques, one of which is called the Mental Screen. It is a virtual movie screen onto which you project your desired outcome. Its primary use is to develop your imagination and visualization abilities. Here, you can preview your desired outcome and make corrections along the way, starting with "what is" in this moment. You can project yourself as you are now, and on the screen, make corrections that reflect what you want to experience. The more you charge that imagination with emotions of desire, belief and expectancy, the faster your desire will manifest.
The Mirror of the Mind is the second exercise, where you use a similar technique with different "props" – this time two mirrors, one representing "what is" and the other representing what you desire. Again, you are shifting your imagery from "seeing is believing" (what is) to "believing is seeing" (what can be).
If you can conceive it, desire it, believe it and expect it, you can achieve it! Unleash your inner child's imagination, focus it as visualization, and have faith (employing the elements of desire, belief and expectancy) that your actions will bear fruit.

Related Posts: