Here's a story of how a company used the Silva Method to inspire and motivate its staff. I was also bowled over to read that an engineer even used the Silva Method to invent something completely new!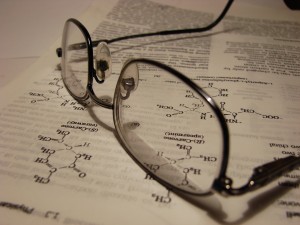 Here's how the story goes: (Invention in a Dream Story)
The NDM Corporation, located in the Miami River in Dayton, Ohio, manufacturers machines used in the medical field and also develops plastics for use within the human body. Its president took the Silva Method training course, and decided to have all 550 employees trained. The training course started with eighty employees at a time, most of whom were at a management levels. In one oh the first classes was a chemist working to find a new plastic that the body would not reject and that could be used for arteries in bypass surgery. This chemist decided to use a Silva Method technique that puts the mind to work on a problem while you are asleep.
He awoke during the night with a vivid recollection of a dream about a formula. He wrote it down. When he examined the formula at the plant in the morning, it was almost identical to one he had already tried with negative results. "Why waste time", a colleague said, "we have already worked on that one". But he had a gut feeling that the small difference in the formula might make a difference. Over the objections of his colleague, he put together a sample, tested it, and it worked!
And this company owner uses intuition for hiring decisions… (Benefits for the Entrepreneur Story)
Chester was the owner of Dr.Pepper Bottling Co. Chester had three applicants for a position in the company, and he asked for help in making a hiring decision. While envisioning the three applicants, Joe Silva told Chester that the one who looked the best on paper because of his college education would not stay long because he was looking for a management position and the second person was lazy! The third applicant had only high school education, but Joe perceived that he was a good person who enjoyed the results of a job well done. Six months later, I asked Chester for feedback. He had chosen the third applicant and was happy with the new employee. He told me he felt the information Joe had given him was valuable and correct, and he was grateful that we worked the case for him.
In this story, a women uses intuition combined with the Silva Mental Video Technique to help her husband recover from job loss
Just before Christmas 2006 I began to use the Silva Method regularly.. Shortly after I began having strange intuitions and dreams that something about my husband would shortly be ending. At the time he was traveling over 1000 miles per week and was working close to 100 hours. Our family life was at melt down and I planted the question "How do we regain our lives".

The strange expectation continued until Feb 16 my husband returned from work early with the news that he had lost his job. He is the only provider for the family. Over the next 7 months he searched for work and my "helpful?" suggestions did nothing to move him towards finding new employment.

I used the mental video technique, first bringing together all the images of life as it was with no income, and then life with a new career for him. I surrended the situation to the Universe and three days later suddenly felt the urge to contact an outplacement consultant I had used in the past- she spoke to me and then suggested my husband call a colleague of hers.

He did- and the day after this guy happened to bump into an old friend and asked if he needed a Finance Director- and sure enough he did- even before the guy had seen my husbands CV- two weeks later my husband had a new job!!

Stop the struggle – hand over to this amazing universal force which Jose Silva unleashed for us. As I write this I reflect on a few areas on my life which are less than perfect just now and I am reminded that just as I need to breathe to survive, so too I need to use Silva every day in order to live.

With many blessings.

~ Tracey Clewer, Suffolk, UK
Better and Better,
Laura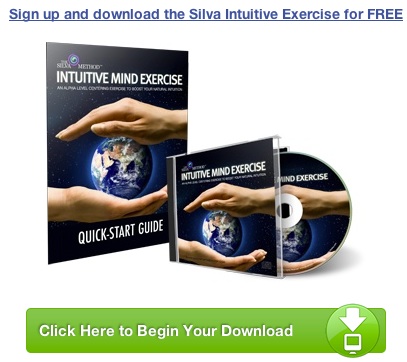 Related Posts: