Do you have a mystical sixth sense that you can use to gather information about the world, or is extra-sensory perception a hoax? Can you develop your extra-sensory abilities. The answer to both questions is yes.
You were born with the ability to receive non-physical information about the world – that is, information that comes to you outside of the five physical senses. The ability to perceive this energetic information can be developed using the Silva Intuition System.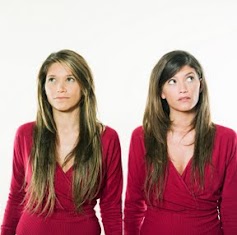 First, do you have an open mind regarding extra-sensory perception or do you view it as an impossibility or something made up for movies? If you are skeptical, just put your logical mind aside for a while and play with the idea that you CAN use extra-sensory perception for problem-solving and enhancing relationships, getting inspired ideas and much more.
Most people never develop their psychic abilities. We are not often taught to accept the information we receive in dreams or visions; we are used to receiving information from the physical senses and ideas from the nonphysical are often so bizarre that they are dismissed. However, a few famous people have openly stated that non-physical perception has made all the difference in their lives. Best-selling author of "Jonathan Livingston Seagull" Richard Bach credited The Silva Method openly in Harper's Bazaar magazine for providing him with the idea of his book. He heard a voice say the title of his book during a walk one night, and his honed intuition told him to act upon it. He wrote what would become a book that sold over a million copies, and even made the cover of Time Magazine. Richard's sudden surge of creativity didn't happen by chance. Ask yourself, what sorts of inspired ideas have you spontaneously had, and noticed, but never acted on? How might your life be different if you had acted on them?
Professor John Mihalasky, who explored intuition (which he called 'precognition') extensively in his years at the New Jersey Institute of Technology, and came to this conclusion in one of his articles: "The creative idea does not happen by accident. The mind organizes the experiences, facts, and relationships that it has stored in its banks, and stretches out to utilize all information it can get. But the creative idea comes from a mind that has information that it organizes into a path that has not been taken before. Precognition is one way that information not available to those other thinkers working with the normal channels and sources of information comes to creative people."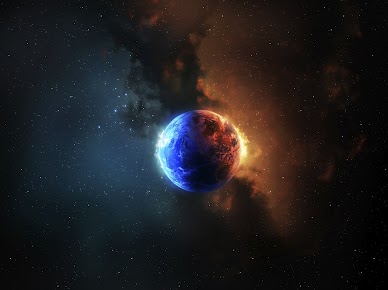 What sorts of paths can the mind take if given free rein? What if you could enhance your awareness of the world, remove all limitations of logic and reason, and allow your mind to create (out of pure imagination) rather than construct (from what is perceived to be available)?
What if your mind could freely draw upon stored experiences and new information – and not judge the new information in terms of what has worked or not worked in the past? Can you see the potential?
The key is to use your imagination. The term "imagination" is often associated with childish daydreaming, and that is very unfortunate. Just because you can imagine something doesn't make it make-believe. Your imagination is the visual world within; that reality is just as valid and important as your physical reality.
All inventors have used extra-sensory perception to create new, innovative solutions to problems. People insisted man could never take to the air, yet great thinkers like Leonardo da Vinci imagined otherwise – da Vinci's drawings of flying machines came hundreds of years before the first flight at Kitty Hawk. The telephone, and later wireless communications, began as ideas. They were ideas that survived the criticism of the logical mind; ideas that survived the perceived limitations of "what is possible." ALL creativity can be enhanced by developing your extra-sensory perception and learning to allow non-physical information to come to you.
The mind has an amazing ability to pick up information from your environment. A lot of this information doesn't make it to your conscious awareness, but remains stored in the subconscious mind. You would be constantly overwhelmed by too much information if you had to be aware of everything that your mind takes in.
Now, here is the interesting question – what if you could retrieve that information, at will, anytime? What if you could retrieve information you didn't know was in your memory banks?
You can. When you develop your psychic abilities using the Silva Method, you can access all of this "hidden" information; you can enhance your awareness and you can become very, very open to receiving inspiration – and best of all, when you remove the self-imposed limitations to what can or cannot be accomplished, you can free yourself to act on this information. No matter your creative outlet, you can become better and better just by enhancing your extra-sensory perception.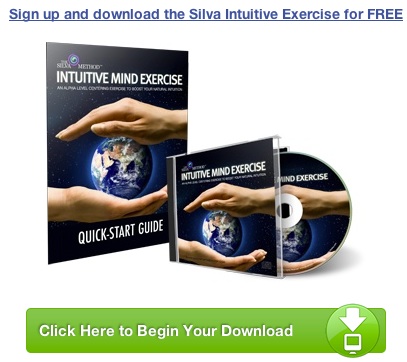 If you argue that you are not a creative person, you are limiting yourself to thinking that 'creativity' applies only to the arts or to inventions. What about creating an energetic environment for something? For example, a great diplomat is able to create the mental, physical and emotional environment that promotes mutually-beneficial negotiation and acceptable compromise. If you're a parent busy with small children, you can create the energetic environment for giving your kids the best possible start in life. In fact, anything you want to achieve in your life requires creation on your part – whether what you create is tangible or intangible, it still begins as nothing more than an idea that is brought to life.
How To Develop Extra-Sensory Perception
Psychic abilities are enhanced during slower brainwave activity.While you are awake, your brain cycles through several brainwave states. You cycle between the highly active and alert beta level, the more relaxed alpha level of light meditation, and the deep theta level associated with deep meditation and light sleep. But the brain doesn't stay in one activity level for very long. For example, your brainwaves are in beta during most of the day, and dip into alpha for just a microsecond or two at a time; this can happen approximately thirty times a minute. This is why you get flashes of insight instead of the luxury prolonged time spent contemplating a new idea.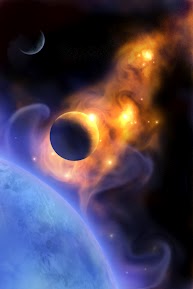 You can develop the ability to receive these flashes of inspiration more frequently. Instead of being a delightful moment here and there, inspiration can become normal and common.
Developing extra-sensory perception involves spending more time in the alpha and theta brainwave states. The Silva Method teaches several exercises that will have you operating consciously at the alpha level, where you are more open to extra-sensory information.
Extra-sensory information is more than retrieving "hidden" information stored in the subconscious. It is also the ability to energetically perceive an event that may be remote, or even in the future. If you have ever had any sort of precognitive dream or vision, you have experienced extra-sensory perception. The key is to recognize that energetic information – the reality within the imagination – can take time to manifest in physical reality.
Learning to creatively visualize and become more aware are two components of developing your extra-sensory perception. The Silva Method Mental Screen and Mirror of the Mind are just two exercises that teach you to direct your visualization; so when you have an inspired idea, you can begin building an internal reality around that idea, and eventually that will manifest as physical reality.
The steps to enhancing your extra-sensory perception are:
Relax into the alpha level.
Open yourself up to receiving information from the nonphysical.
Program yourself to be more aware of your environment.
Program yourself to overcome the judgments of the mind when it comes to nonphysical information
Jose Silva's fascination with the phenomenal powers of the mind is backed up with years of scientific research and quantum theory. Did you know that your intentions can influence influence the behavior of subatomic particles? This startling discovery occurred when scientists studied the behavior of a beam of light – when they observed the beam, the light behaved exactly as they predicted; but the moment they stopped observing it (leaving their instruments to record data), the light behaved in unexpected and bizarre ways. When they noticed this, they began shifting their attention to, and away from, the beam of light; and the light's behavior changed accordingly, always behaving as expected when observed, and behaving differently when left to its own devices. The scientists concluded that their intentions influenced the behavior of the light.
How will this impact your life? Basically, if you learn to focus your mental energies on what you want, you will achieve it. You will literally change your world. The Silva Method will teach you the mental discipline to use the power of your mind in unfamiliar ways to deliberately create your life experience.
This is not what we are taught growing up; but the fact is, hard work and sacrifice are NOT the only ways to get what you want… if you learn to perceive, interpret and act on information you receive from outside your five senses, you can achieve anything – yes, anything – you desire.
You will be able to use non-physical information for problem-solving outside of your self-imposed limitations. The possibilities are truly endless, aren't they? The trick is marrying imagination – where anything is possible – and the logical mind that will help bring about physical manifestation of the idea. This is called genius thinking. Genius thinking lets you relax into the knowledge that all information you need is available to you, if you know where to get it.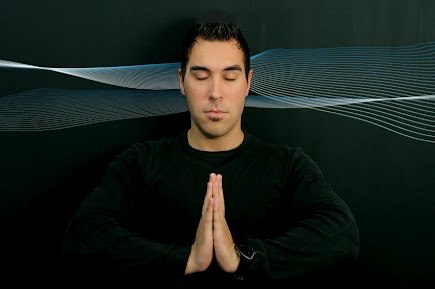 Start today with affirming that you CAN, and ARE, developing your psychic abilities to perceive extra-sensory information. Add visualization – SEE yourself easily absorbing information from the universe and using it to better your life. Use the Silva Method to remember and interpret your dreams, where a lot of extra-sensory information comes to you. Relax into it. If you have ever had a psychic experience, you can have another… and another. If you think you never have, rest assured that you have – you just weren't ready to accept the possibility and you probably unconsciously dismissed it.
Learn to become more aware of your surroundings. Become more interested in your environment. Look for details, look for patterns and anything that jumps out at you – it's important. Notice coincidences and synchronicities. Practice visualizing – visualize your dreams, visualize your ideal life, visualize weird and unexpected things just for fun. Always keep in mind that any idea you have has the potential to manifest in reality. And, any reality you experience begins as an idea. If you can use the marvelous information you receive from outside your physical senses, you can enhance your life experience because you are operating outside your current limitations. Play with thinking outside of logic and the known laws of time and space, just like you do in your imagination.
And, don't forget that your current limitations are almost entirely self-imposed. These limitations are created in your belief system or your perception of how the world works and what is possible. These are the little voices that say "I can't" and "that's not possible." But you may be surprised to know that most of your beliefs were not adopted consciously but rather unconsciously, through your parents, teachers, peers and society. You believe what they believe but are these beliefs aligned with your dreams? Probably not, or you would have already achieved these dreams. Beliefs are picked up by mimicking and accepting what people who are important to us say – it's part of how we learn about the world. The good news is, you can overcome these beliefs using the powerful self-reprogramming exercises of the Silva Method. These exercises will teach you to CREATE A NEW INNER REALITY that will manifest in your physical reality. Exciting stuff… right at your fingertips!
You can make your life significantly better by using your extra-sensory abilities – don't delay, sign up now for free lessons!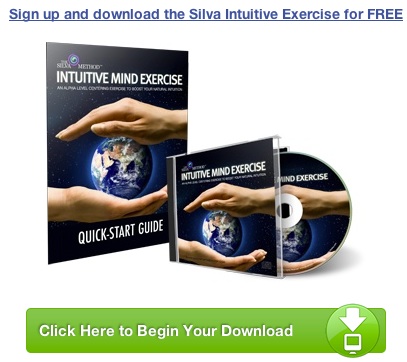 Related Posts: