Time management is an art. First, identify the time-wasting activities and time management mistakes you make – often without being aware of them. Then, apply some crazy-effective time management techniques that will have you wondering why everything used to take you twice as long as it needed to and caused you twice the anxiety!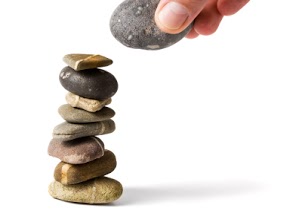 Mistake #1: multitasking. Solution: Do one thing at a time and do it well! STOP multitasking. Doing the dishes and talking on the phone is no problem but trying to do two things at once that require focused attention just doesn't work.
Multitasking does not make you more productive – in fact, it ends up costing you 20-40% MORE time than doing one thing at a time! You waste time waiting for your brain to constantly reorient itself and refocus on each task – and you may have to re-do work that you didn't do well because of scattered attention.
Whether we admit it or not, we can only focus on one thing at once. We think we can focus on several things at once, but we can't focus and perform well if our attention is divided. We can perform automatic functions (anything habitual) like walking, folding laundry, etc. and simultaneously do something more demanding, especially if they involve different skills. But as evidenced by the many thousands of tragic accidents caused by people who think they can drive and talk on the phone or even text at the same time, obviously we can't.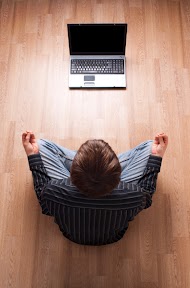 Do ONE thing at a time. Devote your full attention to it. You'll be more productive and your results will be spectacular!
Mistake #2: lack of ability to focus. Solution: Meditate. Shut down distractions and focus your undivided attention. It's easy to become distracted if what you're working on isn't exciting or if you're constantly interrupted. Learn to focus (direct your attention) and concentrate (hold your attention) using Silva mind control exercises and make the most of your work time.
Mistake #3: lack of clearly defined goals. Solution: set goals. Identify the action steps so you can manage your priorities, time, resources and energy. Just by doing this you'll see how much time you may be spending on distractions rather than on your dreams.
Mistake #4: you don't keep a prioritized, specific to-do list. Solution: keep a prioritized, specific to-do list. 20% of your actions give you 80% of your results. Make that 20% your highest priority.
Be specific on the tasks: "Start on (project)" is vague. What do you do? Where do you start? Instead, "Call the zoning office; get info on rules/permits." Break down large projects into small, prioritized tasks.
Urgent stuff always seems to come up at exactly the wrong time. Do you immediately jump up and attend to the matter or do you have a clear idea whether the emergency or what you were doing is more valuable? The difference between "urgent" and "important" can be huge! Learn to immediately quiet your thoughts, enter the alpha brainwave state and evaluate the situation. The Silva Method will give you the self-mastery necessary to avoid time-wasting scurrying after rabbits when the big payoff lies elsewhere.
Learn more about the Alpha Level and how it can transform your life
Sign up & download the free Silva Centering Exercise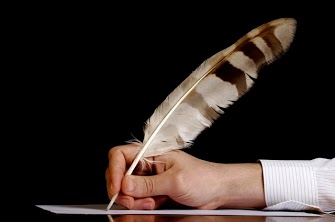 Mistake #6: taking on too much. Solution: learn to say NO. You have 24 hours in a day to do it all, no matter how well you manage your time… it's better to say no than to stress yourself out, rush through the work and produce unsatisfactory results.
Mistake #7: procrastinating. Solution: stick to your to-do list! Procrastination catches up eventually! Don't let the enormity of a project overwhelm you and cause procrastination/paralysis. Do ONE thing a time and put all of your energies into it! Learn self-discipline with Silva self-control exercises and relieve the stress of "unfinished business."
Mistake #8: confusing "busy" with "productive." Solution: 80:20 rule! You can reorganize your desk, check emails… but what exactly are you accomplishing? 20% of your actions produce 80% of your results. Don't get caught up in always being busy (for an adrenaline rush or a sense of self-worth)! All you do is create more stress and less free time! People won't remember how much you did – they will remember how well you did it.
Mistake #9: Not taking breaks. Solution: Chunking! Deadlines sometimes mean long hours. Are they always productive? Maybe…not. 8 hours of forced effort, constant refocusing and slogging through mental fatigue is less effective than several 30-minute segments of intense focus and dedicated effort, especially when the work is mentally demanding. Break up long and/or demanding tasks into short chunks of focused, intense effort.
Your brain needs breaks! Breaks are NOT a waste of time. 10 minutes of "doing nothing" translates into greater productivity! Go for a brisk walk, meditate… or  POWER NAP for 10 minutes. Use your walking or meditation break to practice your Silva visualization methods – or, simply give yourself a complete break from the project and walk, meditate or nap. Either way, you'll come back refreshed and recharged.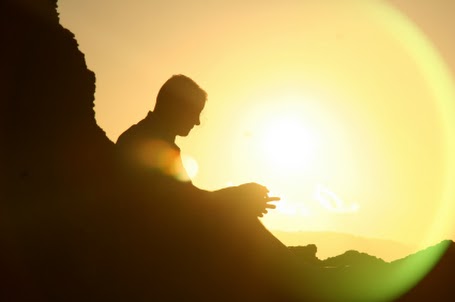 Mistake #10: Poor nutrition, low hydration. Solution: hydrate and eat well! This IS a time management technique because proper nutrition and hydration ensure optimal physical and mental performance. Fuel the engine with the right stuff.
Mistake #11: Ignoring your natural rhythms. Solution: schedule demanding tasks for peak energy times. Morning people won't perform at their peak after dinner; and night owls can't expect to generate their best work before breakfast! If your schedule allows, do high-value work (the magic 20%) during high-energy times; save the mundane, mindless stuff for low-energy periods. If your job can't accommodate your natural rhythms, try doing the most demanding things when you are fresh. If that's not possible, take mini-breaks, stay hydrated and eat well to stay energized and productive.
The key is to concentrate on your results, not on filling your day with activity. A day of frenzied activity does not mean a day of getting things done. 20% focused effort = 80% desired results and 80% of unfocused effort = 20% desired results.
How you manage your time determines your success, happiness and stress level. Make the most of your time and achieve your goals at lightning speed.
Learn more about the Alpha Level and how it can transform your life
Sign up & download the free Silva Centering Exercise
Related Posts: