Theta Brainwaves and Healing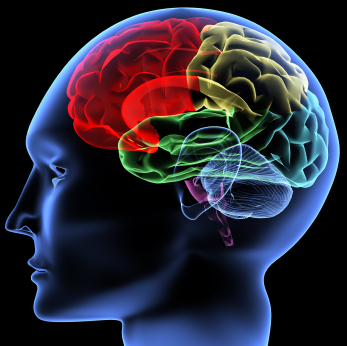 The term Theta Healing refers to the meditation technique that comes along with spirituality and prayer to receive a theta brain wave that is actually conscious. When we receive the theta brain waves then we will come into contact with our subconscious mind. These waves are created by the electrodes attaching themselves to the scalp and using an EEG to look at and figure out what the electrical activity is designating. Theta brain wave is another term for regular brain waves but in another form of analysis. These can be experienced if an individual has the means to tap into their creative abilities and do so by creating a sort of spiritual connection. This is not only a spiritual relationship; it's using your theta brain waves to relax both mentally and physically. There are ways to increase the amount of Theta Brain Waves and there are benefits that often come along with the increase in brain activity.
Think of the last time that you were in a complete and total state of relaxation and you were not asleep; was it when you were a child? It's often that we experience more Theta Brain Waves when we are a child because we have not developed a different type of perception. Children are not fearful when it comes to what they are thinking and what they are expressing. When you have the initiative and the ability to access your own Theta Brain Waves then you have a way of getting into contact with your subconscious and your emotional self. There is such a thing as being too caught up in these waves which may result in an excessive emotion or the inability to differentiate your creative emotions from the natural ones.
Whether you are aware of the matter, your brain is always receiving information and doing so in a way that is not conscious. The things that are going on around you are affecting you in ways that may further shape your intuition and future decision making. While not everyone can acknowledge their intuition, it will most often influence your behavior- causing you to question why you are displaying a certain type of behavior. When you can get into contact with Theta Brain Waves then you are actually re-structuring the way that you process information and the types of patterns that you recognize. Those who constantly induce and absorb Theta Waves have the ability to think with a bit more creativity and use it beneficially. It has been said that these brain waves will also allow for stability and a mentality that is stress-free.  They may allow a certain individual to retain formation quickly and call upon it later without hesitation. The use of Theta Brain Waves is also called tapping into a sort of super learning that is one of the most powerful states of mind.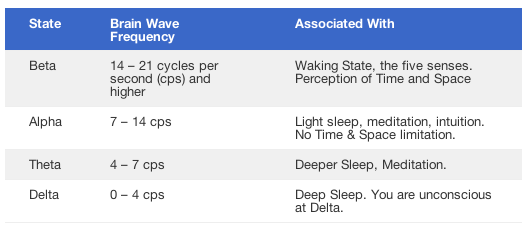 Brainwaves chart
Other benefits of theta brain waves
There are other advantages that come along with the use of Theta Brain Waves which may conclude the type of memory you have, the healing of your brain as well as your physical body, the amount of focus that you can demonstrate at a certain place in time, and how well your immune system works as it counteracts with your brain waves as well.
When you are experiencing a lot of relaxation and a conscious form of meditation then you are tapping into your Theta Brain Waves and enjoying the benefits of doing so. When you have a deep and emotional connection with someone then your brain waves will increase and result in emotions that can be very exaggerated and intense at times. At times our deep connection emotions will keep us from experiencing natural emotions; in other words, our Theta Brain Waves can distract us from normal behavior. We can actually begin to understand ourselves much better if we learn how to distinguish using them and when the recognition is necessary. We will begin to understand our own emotions and why they take place. It will improve the way that you utilize your intuition and how often you use it. Your intuition may kick into gear more so when you have acknowledged that it is there. At times we can drown in the pattern of our own brainwaves, which is why Theta will allow us to focus.
The creativity that comes along with Theta Brain Waves is remarkable and it will spark a sudden and strong level of creativity that you may not always result to. There are many musicians, actors and artists who are well in touch with their Theta Brain Waves because they have obtained relaxation techniques that allow them to recognize the waves and use them for their work. This will allow you to dig into extremely hard problems and solve them using a higher skill or "power." It's often that people cannot resolve difficult problems because they cannot figure out a way to get past the blocks within their brain activity. Increasing your subconscious brain waves will allow you to flow into the type of work that you are thinking about, and find a solution to the type of problem that you are contemplating. This will significantly lower the amount of anxiety and stress that you are feeling at a certain moment in time because it will slow thoughts that tend to increase in speed and perform within your brain very rapidly. When thoughts are processing too fast then they may cause confusion and illusion, resulting in a conscious world that will only cause stress to you and your intentions.
It will literally boost your immune system and the way that you prevent disease. It's obvious that we have a mind-body connection that will work for the best, and at times the words. Theta's are categorized as vitality waves. Stress can cause a lot of harm on the body due to the immune system releasing chemicals that are damaging. As it also increases the amount of focus it will in turn improve your long term memory and the "recalling" technique. Overall, it will heal your body and your mind while replenishing the amount of satisfaction and progress that you are enduring.
Learn more about the Alpha Level and how it can transform your life
Sign up & download the free Silva Centering Exercise