Here are some incredible stories that are gonna get light-bulbs flashing in your head and your heart warmed to the brim.
Just read below to see how much the Silva Method has really changed lives and altered realities!
NOW READ ON TO GET INSPIRED!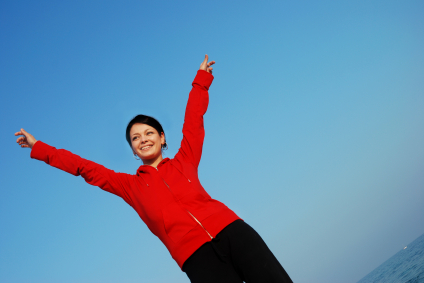 Business
My stress levels have dropped remarkably just by using Silva

My consulting business is tied completely to the building business and we all know wher that has gone in the past months. I have lost over 75% of my clients to foreclosures, bankruptcy and just giving up their business's. The loss in income has been devastating. We have been living on our savings, trying to keep things together but we came to the end of our ropes. My family life has suffered. We had to sell my children's horses and tensions have run high between my wife and I. Our marriage has been crumbling on the heels of our losses. It was disheartening to say the least when you see a 20 year relationship weaken just at the time when a solid relationship is needed most – hard times.

I had started the Silva Ultramind ESP Home Study course several years ago, but had a hard time doing it on my own. I recently re-ordered the Silva Ultramind ESP Home study course and went through the discs one time. Then I went through again, concentrating hard, working at it. Needless to say my stress levels dropped markedly and almost immediately. Day by day I went to level, sometimes several times a day and my vision cleared. My path seemed to unfold in front of me and I am following it diligently. I have secured a decent job AND started another business, one that not only will help me get back on my feet, but will help others who have been adverely affected by our downtrodden economy. My wife and I are working at patching our relationship and I have convinced her to at least try the Long Relax exercise.

It is a start and that is all that one can ask for.

Mickey Wright, Dallas GA
Thanks to Silva Methods, I've overcome my problems and found a job

I am a Silva Novice. I have Fibromyaglia, Chronic Fatigue Syndrome, Hypothyroidism … many conditions that I came down with while I was pregnant. I had to give up my wonderfully paying job and my husband and I had to live on one income. I was very frustrated but I learned that I was actually given a gift — the gift of watching my daughter grow up and being deeply involved in her life.

I originally bought the Silva Ultramind System because I was having trouble meditating. I have always had trouble meditating – I often found myself frustrated with the things that were being said during the meditation and I was never able to find my "treasure room." I knew meditation would be good for me so I kept on looking for something — anything to help me.

I tried a Silva meditation on line and it was the first time I felt better after meditation. I immediately purchased the Silva Ultramind system. I have been doing the 1-2-3 method at least once a week for about six months now. About 4 months ago I had been thinking about how could turn some of the things I do with my daughter into some sort of income. I know I thought about it while I was at level.

One month later, I received a call asking if I would like to become involved in one of these programs as a paid part time employee. While the number of hours is small there is already indication that I will be getting more work soon! I believe that the Silva method left me open to this opportunity and let others know I was open to this opportunity.

Maureen Psaila-Dombrowski, New Mexico
I will tell you now a story how the Silva Method has been a stabilizing force in my life for over 30 years.

I took the course in 1974 in an instructor led program when it was touring through the Boston, Massachusetts area. My life was pretty crazy at the time. I was having trouble finishing college and maintaining a relationship. It was a period where I was having difficulty staying focused on anything through completion.

Well – I took the course. Now equipped with the knowledge of how to focus and direct my inner self, to count down and relax, and the new found ability to quickly get to an optimal mind level when needed, I found I was better equipped to control my desires and actions to make my life better and better.

I got back into school and graduating from a major Boston area university with honors. I got married, and am still married after 26 years. Shortly after that I changed careers to the computer business, where I have enjoyed a successful career ever since.

And through all of this the Silva Method has kept me in good stead. When I am facing a real challenge or a difficult problem, I get to my level and work through the best solution. On long airplane flights, count down to a relaxation level and program myself to wake up just before arrival, feeling better and better in every way.

I can honestly say that the learning the Silva Method was one of the best investments of time and effort I have ever made.

Thank You!

Fred Federlein, Boston
Silva helped me to be at the right place in the right time and meet the right people

I learned from the Silva Method through a medical doctor who attended several Silva Seminars in 2006. Since March 2007 I am regularly reading the Silva News and applying the Silva Techniques through the Free Silva UltraMind Online Training Program.

I am surprised how much my life and career changed since then. When regularly applying the basic Silva-techniques (especially lesson 4 Visualization & Affirmation) I realized that I always manage to be at the right place at the right time and meet the right people to perform brilliantly and to become a successful happy person again.

Already after Lesson 8 I decided not to pursue my old reward less and frustrating job, started a new education in natural medicine, recently succeeded the final exams in the top 10% of class.

I realized that I am no more the average performance person but that I can achieve excellent results by controlling my mental states (concentration /relaxation) voluntarily. I am currently establishing my new business with lots of success without advertising. I know that I am attracting the right clients by power of will. I even noticed my positive influence on family members and friends. I am much more positive.

I stopped my bad habit of procrastination and became very motivated and thus turning my life into a joyful rewarding one.

Eva Otzen
It helped me do something amazing despite a challenging and unfriendly system

This is what really happened to me four years ago when I was finishing my course at an engineering college.

Well, where I come from, software companies visit colleges and recruit students and offer them jobs before they complete their graduation. Each student can receive an offer letter for ONE job only, meaning once he or she is offered a job and if they accept it, they cannot apply for another job, unless they reject the current job offer they hold.

There is a lot of competition to get a job especially in a company of one's choice. So that's a brief background to put things in context.

Now as I was finishing graduation, a lot of companies came to my college and recruited students. I applied for all of them and failed each time. I had failed to get a job after 8 companies had come to our campus and I was told that there were only a handful more. After that we would have to go and look for jobs off campus and that is indeed a scary and tough prospect cause we were still in a job market slowdown and I had heard that a lot of my seniors who had graduated the previous year had not yet found jobs. I was really scared and did not know what to do.

I had always been one of the top ten students for my batch through out the four years of engineering and I was really confused as to why I could not land a job that had a test and an interview in it. I was good at tests and interviews.

So this was when I picked up the Silva Mind Control book that had been lying around at home and went through it and practiced it for, if I recall correctly, about two or three weeks. In this time, I visualized that all my class mates were congratulating me and shaking my hand and I was feeling really good about it.

After some time, another company came by to recruit students and I attended their interview process. There were a lot of students who were applying for this company, more than the previous ones, since it called students from other colleges as well. I cleared all the tests and went right up to the personal interview. But they were not going to release the results immediately since there was some processing involved.

In the mean time, a second company came to campus for interviews and since the results for the previous company were not out yet, I was allowed to appear for that interview. I had appeared for two interviews, but then neither had released their results yet. So I did the only thing I could do, wait anxiously.

After the results came out, I had the most unbelievable surprise. BOTH the companies had given me job offers; I was the ONLY student ever on campus with TWO job offers while a lot of the other students were struggling to get even one. The rest of the visualization came true. All my friends were really congratulating me and I felt good about it.

Since then I have had some more amazing experiences with the Silva method that are really unbelievable, but I felt that I had to share my first experience with the Silva method, cause it was a special one and it helped me do something out of the world in a system that almost made it impossible for me to do it and that was the FIRST time I ever used the Silva method.

A big thanks to Silva for giving me the wonderful process of mind control and also this opportunity to remember and share my first experience with the Silva method. I needed to remember it more than ever at this juncture in my life.

Amogh Chakravarthy
Every day, I have a feeling of peace and happiness that I have never felt before

My experience with the Silva mind control material has been amazing, my life has changed in so many areas my relationships are improving on a daily basis, with my girlfriend and with my friends.

I am a student, the thing is that I have always been an A+ student, but now it takes me fewer time to prepare for my exams in the financial area, i was a bartender and I got my dream job just 2 weeks ago… and I've lost 20 pounds, of fat, while building some muscle.

But more important that all the success I have been experiencing, I have a feeling of peace and happiness that I have never felt before on a daily basis, I feel more confident and more attractive.

Gustavo Adolfo Roaro, Mexico
Healing
As a nurse, I am now better able to help my patients –using Silva meditation techniques.

I had hurt my knee by tearing the meniscus. This limited me tremendously in my job as a nurse. I lost my job due to my inability to keep up with the physical requirements demanded of me. After being out of work for three months I became very depressed over the loss of income as well as the lack of mobility. I purchased Silva Mind Control at a used book store. I had heard many wonderful things about Jose Silva. With lots of time on my hands I decided to read and put into practice the lessons I was learning.

For the first time I was able to meditate without falling asleep. Not only did I become more focused and positive but my knee started healing at a rapid rate. The swelling went down as well as the aches and pains. I have more mobility than I had before. Not to mention the Silva books gave me an added positive outlook. I started a new nursing job and am helping others look into the Silva Program aiding them to focus with added healing possibilities.

One of my clients has been able to lower her life long high blood pressure using some of the meditation techniques.

Heidi, USA
I haven't gone a day without Silva for the last 30 years

My name is Dino Delano, I thought Silva system of Mind Control from 1972 to 1977 both in the US and Canada. Even though this is almost thirty years ago, I still us the methods almost on a daily basis. I am a published writer, photographer and Poet. I can attest that the ability to visualize end results has been a major contributor to mush of what I have done. Just a few years ago my right shoulder froze up so that I could not move my right arm no further than up to my belt line. Using visualization each day I would see my arm moving closer and closer to the middle of my back, within two weeks my mobility was back to normal.

Dino Delano, USA
Being able to prevent your children from suffering pain is an amazing feeling

I graduated from Jose Silva's class, in 1973, in Chicago. My instructor was Joyce B. At that time, my daughters were seven and eight years old. I explained the 'magic' in my left hand, and told them, that whenever they were hurt, I could take away the pain. They never suffered the typical pain, associated with the scrapes, bumps and bruises, of childhood.

One day, my daughter Pamela came screaming into the room, "Daddy, daddy, I need your left hand." Her arm was grotesquely broken and bent almost at a right angle, just above her wrist. I laid my left hand on her arm, and she immediately stopped crying. She said that the pain had gone away, and was completely calm through the entire ordeal of resetting the arm. What a wonderful feeling, to have been able to prevent my children from suffering pain.

P.S. Pamela is now 42 years old. Last week, she called to tell me that she was beginning a very painful series of dental work, including bone grafts. She said, "Daddy, I need your left hand."

Rich Nilsson, USA
I have been called the Miracle Man. In 6 months, my tumors were gone.

This is amazing…that first story is my story almost to the letter..In 1999. I was diagnosed with lung cancer.The Drs. told me..and showed me the four tumors on my lung…They told me I had 8 months to 1yr to live. Thats when I first heard of the Jose Silva method…of meditation to heal ones self…and I used that method for 6 months…and just like in your first story…after 3 months the Dr.didn't understand how the tumors was SHRINKING…and after 6 months..that they were completely gone…

Now I also did the chemo and changed my diet…but the Drs. called their miracle..and to this day when I go back for checkups…they still call me the miraclew man….but I know that GOD played a huge part, if not all of this miracle…after all it was HIM that put the Drs. in my life and the Silva method…so yes it was GOD,S that got me better…Thank you

Frank Mullahey, USA
I will meditate with Silva. I will recover. And I will propose to her.

This is what my search began. I went to learn Reiki from a Reiki Master in the year 2001. I received the initiation and felt lot of boost in energy in my body. From the dayafter my Reiki initiation, I was able to maintain fasting for nearly 3 months with only boiled rice and water only one time for nearly 3 months, which made me to get some level of physical purification.

In the beginning of March I began to experience intuition eventhough I never did any meditation or yoga. So, I wrote to Bihar School of Yoga, which is a very well known institution in the field of Yogic Sciences. Yogis from Bihar School of Yoga told me that because of some level of purification, I experienced intuition, which is a very subtle manifestation of spiritual energy as I understood it from their letter.

So, I took interest in meditation because art of living without food, Reiki, and meditation taught to me that there is a world out there, which we have to search for through meditation and yogic practices.

When I googled for meditation I came across Silva Ultramind ESP program. Fortunately, Anneke Riewald, a Silva Trainer from Netherlands, now living in India, began teaching Silva Ultramind ESP. She told me a lot about Silva Ultramind and taught me a lot. But due to current office timings and poor state of health I did not practice Silva except for only one week. So, I am willing to take ESP program again and would like to start SILVA ESP for a new beginning.

I feel I need to go for cancer screening as my health is very poor. I feel I will completely recover from my poor health to achieve physical purification through SILVA ESP.

Laura, a girl in my office began loving me. I am avoiding her proposals because of my poor state of health and she is very much upset. Laura, I request you to go in higher levels and tell her that if I am 100 percent disease free after intense SILVA pratice then only I am going to propose, okay.

As I received healing initiations, I may not be able to fully project myself during the case working sessions (I felt intense pain in my left hand during the case working session, which is actually correct because the person I was trying to work on had severe pain in the left hand in the past) but I hope after taking the SILVA ESP program again and intense practice, I am going to get a new beginning.

I can feel the presence of Spiritual Energy if somebody is radiating and it is also possible to send energy through our eyes and hands to do healing. So tell the SILVA COMMUNITY to visualize that they are sending energy through their eyes to the walls, especially the SOUTH WALL, which will again radiate the alpha energy back to us. A friend of mine while doing meditation did that and his meditation room has tremendous amounts of energy radiation inside. It is true.

Maybe I did not have an amazing story to tell you as I am yet to begin SILVA ESP, but after intense SILVA practice I will be back to normal, and I am going to propose her.

Saravanan
Thanks to Silva, I'm not afraid to make life decisions anymore

I have been introduced to the Silva Method almost 15 years ago, while I was attending college. I purchased the book, enjoyed reading it, but encountered less support from my family and close friends. I allowed all the disbelief to take over my belief, and as a result of this, I neglected the system and stopped meditating, even though I have always used and trusted in my instinct.

I left my home country in 2000 and moved to the US. I had strong premonitions in certain situations, and with time every one of them became reality. When I got pregnant I had to stop using one of my creams, which was necessary to treat my allergic reactions. This was the first time when I instantly turned toward the Silva Method.

I begun visualization and set a deadline, when I expect the condition to disappear. It came so naturally, and by the time my child was born, my skin allergy was gone. A couple months later I have discovered a lump on my eyelid. It was completely painless but growing, becoming more and more visible.

I went to the doctor and he told me that it is not serious, but I need a small day surgery in order to clean the clogged tear duct. He informed me, that there is no way that it will clear up on its own. I was afraid of the surgery and I did not trust doctors at all, because I had many bad experiences and was mis-diagnosed several times. So I went home, and begun visualizing that the lump becomes smaller and smaller every day.

Within 3 months the lump was gone. These made me believe that the Silva Method truly works. On the top of these minor health issues, I have learned to trust my instincts again. It helped me eliminate unnecessary surgeries for my older daughter and for me.

On the other hand, it provided me a stable state of mind in my troubled marriage. It allowed me to calm down, reevaluate my current situation, be patient, and shift my focus from feeling sorry for myself to start on the path to regain my lost sel-esteem and self-confidence.

Now, I worry less about my troubled marriage, the daily discouragement from my husband, and follow my instincts to take control over my life, knowing that practicing the Silva Method helps me strengthen my instincts by rely on them, not acting against them. I know that I will take proper actions in order to live the life I want, and to allow my children to live a happy, healthy (physically and mentally) and successful life.

This system just proved that everything I believe, all of my moral and ethical norms, are good and I do not need to be afraid to make decisions in order to live my life.

Barbara Szabo, USA
I helped my daughter overcome cancer.

I first heard about the Silva Method 30 years ago from a co-worker. I kept the idea of Silva Mind Control in mind, and bought the book a few years later. I later learned self-hypnosis, which I practiced regularly, along with traditional (mantra) meditation. In 2005 I took the Silva Ultramind Course and it reignited my interest in mind power. I have since used the techniques regularly to bring good things into my life.

Last August my daughter was diagnosed with a reoccurrence of breast cancer—Stage 4, metastasized all over her body. She decided not to undergo whole brain radiation and chemotherapy the doctors suggested. She is using all natural healing methods, organic juice, food, and supplements—and meditation.

I have been helping her by using Silva healing techniques, visualizing the cancer going away—and it is! 8 months later, the cancer is more than half gone. I am sure the Silva Method has played a significant role in her healing.

Thanks a lot–
Sheri A. Wallace, Ph.D.
How I overcome my health problem after attending a Silva Seminar

I had the good fortune to take the course initially with Allen Lee and Karen Skorgie in Canada. Allen and Karen were both were very much into healing and the course was heavily slanted in that direction. Immediately after the course, while I was still fired up with all the success stories Allen and Karen had told,

I decided I would fix my eyes. Prior to the course, without my glasses, my world had about a 3 foot radius. I could not see distance. I put my glasses on when I got up in the morning and took them off when I went to bed at night. Things like swimming were impossible because without the glasses I would get a headache after about fifteen minutes. I went to level three or four times per day for about 20 minutes each time.

The first week I mainly visualized the muscles in my eyes becoming stronger, getting full range of motion, and being able to change the focus of the lens from near to far and back again. Over and over.

The second week I visualized being at the pistol range with my Ruger .357 Blackhawk. I made every little detail as real as I could. I would raise the gun from my side, feeling the weight and balance. I would feel the checkering on the hammer as I pulled it back with my thumb. I would see the cylinder rotate, hear it click at half cock and hear the second click at full cock. I would feel the breeze in the little hairs on my arm, smell the powder smoke from the other shooters.

Then I would focus on my breathing and sighting the gun. I would see the rear sight crystal clear. Then the front sight crystal clear. Then the target. Then back and forth between the front sight and the target while I slowly pulled the trigger back, controlling my breathing, feeling the tension of the trigger spring. Finally the gun would fire. I would see the flame come out of the barrel. I would feel the gun rotate in my hand from the recoil, feel the concussion from the blast. I would hear the bang echoing in the hills. I would see and smell the smoke.

Then I would see the hole in the target. Lower the gun, take a deep breath and raise the gun for another shot. This second week was roughly the same schedule as the first. Three times per day visualizing myself shooting about 20 minutes each time.

By the third week I no longer needed by glasses to see distance. I still had a problem driving at night. Instead of seeing two headlights coming towards me, I would see a couple huge white balls that were joined together. The street lights also looked pretty strange.

That is when I learned a large part of my vision problem was astigmatism which is an improper curvature of the eyeball. Back to the lab. This time I visualized working on the eyeball exactly the way I would on a bent car fender. Pop out the eyeballs. Bang down the high spots, push out the low spots, add a bit of filler and carefully sand it to get the curve perfect. It was three or four days before I got it right and co-incidentally my drivers license was up for renewal.

I asked to take the eye test to see if I could get the eyeglass restriction removed. I could no longer see clearly through the glasses anyways. I passed the eye test without any problem. Two weeks after that I passed the eye test for the renewal of my pilots license. 20/20. It was easy. The doctor for my pilot license exam had all my prior records and could not believe that I had not had laser surgery. All that visualization had also improved my shooting. I had two interesting side effects from working on my eyes.

My night vision is much better than the average persons. My eyes water in bright sunlight so I need to wear sunglasses on nice days.

My mother was the most impressed with my eyesight improvement. She knew how bad my eyes had always been and had spent a lot of money on eyeglasses for me over the years. She was wearing a cervical collar at the time and was on a waiting list for neck surgery for a couple collapsed disks. This is a surgery where they go in from the front and, to put it mildly, she was very apprehensive about it.

Mom decided that if I could fix my eyes, she could fix her neck. She took the course and worked on her neck. She visualized the discs re-inflating and getting thicker and the vertebrae being pushed apart so they did not grind against each other. She visualized being able to turn her neck and look over her shoulder. Her pain went away. The range of motion came back and she even re-gained a bit of her height. The X-rays confirmed she no longer needed the surgery. Her doctor was dumbfounded. This was 1987. Moms neck is still good and so are my eyes.

In the last 20 years I have had hundreds of successes with visualizations. Everything thing from seeing exams in detail the day before I had to write them to finding things – including lost people and airplanes. Visualization is an incredible way to get information. Three words summarize the whole process. Desire, belief and expectancy. Proficiency requires practice.

David Blair, Canada