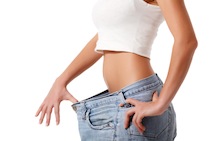 With the holidays coming and the new year around the corner we thought we would give you a few tips on how to reduce weight so that you feel amazing and look amazing during the holiday. The Silva Method published an article, Self-Hypnosis for Weight Loss – Learn To Control Your Weight that will tell you how mediation and hypnosis can help you to reduce weight.
Here are a few tips on how to effectively use the Silva Methods Habit Control Technique so that you shine during the holidays.
The Habit Control Technique helps you to reduce your bad habits and increase your good habits. "Bad" habits are destructive behaviors at best. Habits, both positive and destructive, have built-in reward and reinforcement mechanisms. A behavior is reinforced through repetition, making the person more proficient with that particular habit. Good habits are visible in various area of life, helping us in our daily activities. Saying "Thank you," brushing your teeth, and the automatic motions you go through when getting dressed and tying your shoes are examples of good habits. The Habit Control technique will help you to reinforce good habits and control the bad ones. Here are a few tips for the Silva Methods Habit Control technique.
The Habit Technique
When you desire to reduce weight for example, enter your level by the use of the 3-to-1 method and analyze the weight problem.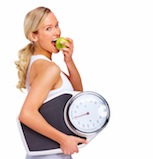 At level mentally mark a big red "No" over every item of food considered to be causing the problem.
Program yourself that hunger between meals vanishes by eating a piece of carrot, celery, apple, or any similar food, or by taking three deep breaths.
Program yourself to leave something on your plate, realizing that you do not need all the food you have taken. Program yourself not to eat dessert.
Visualize yourself in the blue-framed mirror of the mind the way you are now. Then in the white-framed mirror, stamp what you want to weigh on one corner and the size of clothing you want to wear on the other corner, and imagine yourself at your ideal weight and size.
Thereafter, when you think of your weight, always visualize the image you have created of yourself the way you want to be in the white-framed mirror of the mind.
Do not fall prey to imagined "failures" and setbacks in your weight and habit management program. Allow yourself permission to stray occasionally. If you slip, simply go to level, reprogram and get back on track. It is the only body you have. Keep the goal in mind, and continue to love and respect yourself at all times.
Related Posts: