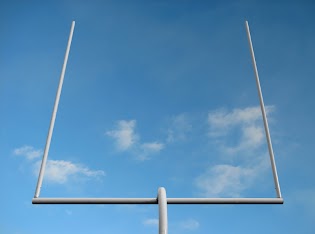 How is it that in spite of best intentions, we often self-sabotage our efforts and end up either stuck where we are or worse off? Why can't behaviors and goals seem to align?
Say you're trying to lose 10 pounds and you know you should not go back for seconds at the all-you-can-eat buffet… but 'just this once' isn't going to hurt, right? Or you're training for a half-marathon and you have been cutting your training runs short 'because…' Or you're healing from an injury that has kept you away from your favorite sport for the entire season and even though you try to put on a happy face, inside you are full of anger and resentment… Or you're trying to grow your business but you just can't make yourself manage your accounting…
Your mindset is everything. Whether you're trying to accomplish a certain goal or restore a feeling of well-being, your mind holds the key. Let's revisit each example and see how the mind controls the outcome, and how you can take control of the mind to influence that outcome.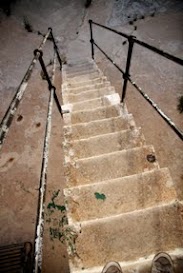 Example 1: You're trying to lose weight. You've been sticking to your diet and exercising, but you find yourself at an all-you-can-eat buffet. You know you should not overeat, but the selections are just so tempting and 'just once' can't possibly make a difference… Where did this rationalization come from? Why did this self-sabotaging thought even come up, when you don't want to overeat and you don't want to regain any of the weight you've already lost? Why is the buffet more compelling than your goal? The answer lies in the subconscious mind.
Your subconscious mind stores your memories and beliefs. It is the source of your emotions too. Emotions are more powerful motivators than logic, which is why the buffet is so hard to resist. Here's how it works: You see the buffet. Your first thought is, "I'd better watch out, I could do some damage!" But then you walk closer, you see and smell the individual dishes and memories of the taste and sensory pleasure of each dish come up. Those memories are packed with emotions. You remember having a certain dish and how bland and disappointing it was so you move on; but you see three dishes in a row that you remember were delicious and satisfying. You are flooded with positive emotions and memories. These emotions are more compelling than the logic of NOT indulging in them. That's why you automatically rationalize eating these foods 'just this once' instead of being firm and avoiding them.
Example 2: You've been training for a half-marathon and lately you've been cutting back on your training. It's hard to run further, and it's starting to hurt. Your mind brings up memories of other painful events and you automatically revert to those past memories to guide your present actions. You scale back on your training to where it feels better and give excuses – "I don't have time, I have responsibilities, I don't want to overtrain, I'm not that young anymore…"
Example 3: You are recovering from an injury and miss your normal activities. Your attitude is angry and resentful that you are missing out and being set back. This negativity, unfortunately, has very real physical consequences. Healing is either helped or hurt by your state of mind. It has recently been discovered that a persistent negative attitude actually changes a person's DNA. If you're trying to be cheerful but underneath you're seething with anger and resentment, or if your thoughts focus on pain, worry, fear, frustration and sadness, you are causing undesirable changes to your DNA!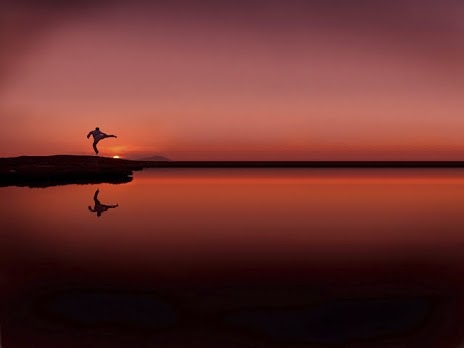 Example 4: Your business has growth potential, but you absolutely hate doing the books – "I'm not a number person, I'm a creative person." But if you're not aware of what's going on in your accounting, you may be throwing money out the window, falling behind on your financial obligations and one day you may awaken to a very, very rude shock: that your business is seriously in the red and <blam> there goes your dream.
Stopping the Patterns of Self-Sabotage
So what's the solution to stop the cycle of self-sabotage and realign your actions with your goals? The answer is self-reprogramming. There are a number of techniques you can use to literally 'change your mind.'
Use the Habit Control exercises in the Silva Method to reprogram your ways of thinking. All habits, whether positive or not, are based on automatic reward and reinforcement. A habit is a behavior (or thought pattern) that is reinforced by repetition. You can create a new habit with a more compelling reward, to replace the unwanted habit. The Silva Method takes a two-pronged approach by addressing the psychological aspects of your habit while empowering you to make the conscious changes you need to make. This uses your imagination to visualize a new, desired behavior and marrying it with discipline and the creation of new thought habits.
Changing your mindset from 'what is' to 'goal-focused' by deliberately directing the imagination to create a new mindset that is success-oriented instead of problem-oriented. This is a central theme to the Silva Method. It's the most effective way to create lasting positive changes within, that will automatically translate to positive changes without!
Learn all these Silva Method techniques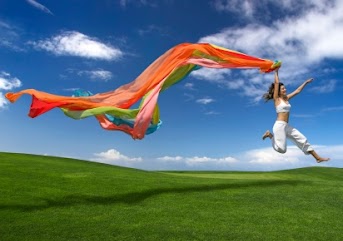 Use the imagination to visualize a positive outcome, and to create inner happiness that is not dependent on anything including health, wealth, relationships, etc. Inner happiness is a choice that can seem difficult in the face of problems but it's something that you can train yourself to choose. Learning to look beyond your problems and focus on what you want will significantly improve all aspects of your life by creating a positive mental/emotional environment that will unconsciously compel you to take positive actions.
These examples  show that your mind guides your actions. Willpower is not enough to make you do what you know you should do. Manage your emotions and thoughts, and you can create any change you want in your life.
Related Posts: