Relaxing your mind can be about as frustrating as trying to herd cats. The mind has a brilliant way of sneaking thoughts back to the topic it wants to talk about – whenever you're not paying attention and allow it to wander off, next thing you know, you're right back on topic. The topic always seems to be stressful or upsetting, too. The mind insists on continually rehashing the topics that upset and stress you out but it's not out of some malicious plot! The mind is just doing its job, which is finding solutions to the problem! However, this approach doesn't work because the mind is using "outdated programs" (your existing belief system) to solve the program – meaning that it's using the same thinking that created the problem, to solve it! Of course that doesn't work, but the mind persists. Lack of success in overcoming problems in this way is certainly not for lack of trying. But the result is the same – inability to relax your mind.
Retraining the Mind
The good news is, with a little practice using the Silva Method mind control exercises, you can retrain your mind to default to thoughts that make you happy instead of to thoughts that cause tension and stress. And then, your mind will relax and be more open to alternative solutions to any problems. This doesn't mean being in denial or avoiding the issues! This approach just lets you focus on the end result instead of on the problem. Real solutions to problems come when you focus on the end result and work backward toward the solution instead of approaching a problem from your current vantage point.
Relaxing the mind is a multi-step process. First, you have to get the mind off topic. Distractions work short-term and they're a great way to derail the negative train of thought. Focusing on something that requires your attention is a good way to take the impetus out of stressful thoughts – but you will want to learn to manage your thoughts and not allow the mind to take charge again.

One wonderful technique for immediately silencing the mental chatter is to say, "Shhhhh…" Just that. Simply silence the chatter by asking for quiet. This works instantly! Initially you will only have a few seconds of peace and quiet. But those few moments are indescribably wonderful, especially if you've been worked up over something and perhaps feel an anxiety attack coming on. With practice, you can extend that silence for long periods. You can substitute anything you like – any sort of mantra that you can focus on and divert your attention from your thoughts: "It's okay," "I am loved," "Relax," "Listen" and others work just as well – but if you're really stressed out and can't think of anything to say to yourself, "Shhhhh" is extremely effective.
The first steps in the Silva Method is to teach you to relax your mind anytime by entering the meditative alpha brainwave state. This is an essential life skill! In any situation, at any time, you can use the countdown method to relax your mind. This will give you the ability to respond to the situation calmly instead of emotionally; and later, when you're thinking about the situation again, you can more easily revert back to the relaxed state of mind.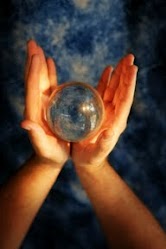 Once you're out of the negative thought loop, you can work on installing the programming you want. Installing the programming you want means creating new success-based beliefs that your mind will draw on when it's trying to solve a problem.
For example, a person may be stressed about money. He may have a deeply rooted belief that money is hard to come by, and whenever he runs into a financial difficulty, his mind looks for solutions based on his programmed beliefs. No matter how hard his mind tries to solve the problem, it keeps coming back to "money is hard to come by" which makes opportunities seem impossible and unworkable. The mind will say, "that won't work." He won't take action on new ideas and nothing will change!
By contrast, a mind that is programmed to see opportunity and abundance everywhere will recognize opportunities and compel you to take action. The only difference is that some minds are programmed to see lack and others are programmed to see plenty. Which one will be more relaxed? The mind that sees plenty!
The mind that sees abundance, peace, happiness, adventure and success is more relaxed than the mind that sees lack, struggle, misery and overcoming obstacles.
New Programming
How do you install this new programming? Use the Silva Method mind control techniques! Each exercise takes you through the steps of relaxing your mind into the alpha state and then programming desired thoughts into your subconscious mind. You can do this with any area of your life where you're struggling – visualize the scenario you want to live out, and program that image as part of your new "operating system." You will learn to clearly develop a mental image of what you want, and use self-reprogramming to imprint that image into your subconscious as a command that says, "this is what I want."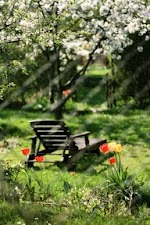 Learn to focus your mind on what you want, not what you don't want. That is the essence of a relaxed mind. A stressed mind focuses on the problems and a relaxed mind focuses on the desired scenario.
When you look beyond your problems at what you want, your mind reverse-engineers the end result and starts looking for the ways and means to make it happen! The mind is encouraged into innovation rather than using the same thinking that created or contributed to the problem in the first place.
You can reinforce your ability to quickly relax your mind with a daily meditation practice. You'll develop mental discipline to shut down negative thoughts and as a result you'll live a peaceful life inside that is reflected in a peaceful life outside.
Related Posts: