Personal effectiveness is more than the ability to reach goals – we can sometimes luck into it haphazardly without any real direction. It is the ability to reach those goals efficiently, making the best use of our time, effort and resources and getting the best possible result. In other words:
Working smarter, not harder.
People who are highly effective know how to achieve goals. They are efficient at using their resources, managing their time, getting people to help them, and having the self-discipline to keep going when the going isn't fun. They play to their strengths, work on their weaknesses, and stay focused on their goals.
Therefore, part of personal effectiveness is improving in the areas you are weak so you can approach your goals in a well-rounded and efficient way.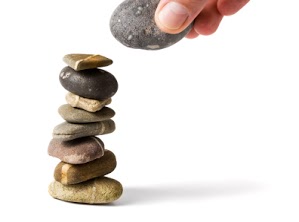 Identify your strengths and weaknesses in your ability to:
influence people
make money
maintain healthy relationships
produce high quality work
hold yourself to high personal and professional standards
manage fear
stick to your plan and follow your to-do list
communicate your needs and wants
be flexible yet remain true to your goals and values
learn
recognize and work on your weaknesses
You might be surprised that the Silva Method can help you with all of these traits! Your ability to influence people, make money and maintain quality relationships depends on your mindset and your ability to communicate effectively. Communication boils down to two elements: speaking (communicating what you really mean) and listening (openly absorbing what the speaker says, without judgment). Communication, managing fear, developing self-discipline and the acquiring the ability to stay focused and deliver excellence are all taught in the Silva Method!
And one of the most important personal effectiveness tips is to learn visualization: the ability to see what you want, before you take a single step toward it.
Read more about visualization here:  http://www.silvamethodlife.com/visualization-meditation/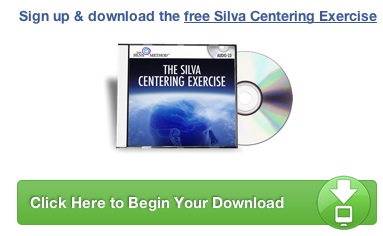 Then, identify the skills and knowledge you will need to achieve those goals. This includes confidence, which may be lacking in the beginning. The best solution to confidence? Take a deep breath, don't think too much, and jump in! Take action! Do something – especially for others! You'll quickly forget how scared you are when you're busy doing!
These personal effectiveness tips will get you rolling – and Silva Method has an exercise to help develop each one:
1. Learn to quiet your mind and FOCUS. You must be able to ignore distractions and focus on what you're doing so you can do your best work. You'll make the most of your time and energy if you can avoid time-suckers like checking emails every 20 minutes.
2. Stop multitasking. You are much more effective doing one thing at a time, giving it 100%, delivering excellence and then moving on, than juggling every little thing and ending up dropping some.
3. Simplify. Good luck trying to do it all and be everything to everyone. Something will have to give! Hopefully not your sanity! Usually, quality of work and relationships suffer when you have too much going on. Learn to say no more often. We are all endowed with exactly 24 hours in a day so why add to your stress by having enough going on to fill a 28-hour day?
4. Make a to-do list and prioritize it. Break down every goal into small, manageable tasks prioritized according to importance, difficulty and time. Do those first! Don't allow yourself to be diverted by the many urgent matters that come up – stay cool and decide whether the 'urgent' thing is more important than what's on your list. Urgent is not the same as important.
5. Don't procrastinate. Procrastination must go. NOW. Stick to your to-do list, no matter what distractions entice you. Goals are only overwhelming and scary if you focus on the big picture. Your handy to-do list has already broken the goal down into small steps. You'll feel better taking action! Also, don't confuse being 'busy' with being 'efficient'. They're not the same! Think of all the extra time you'll  have for fun if you buckle down and stick to your list! You can organize your desk later.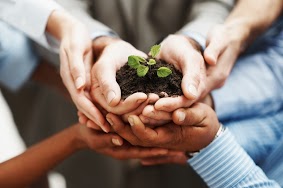 6. Take care of yourself. This is often overlooked when people are trying to become more effective. But taking breaks, exercising, eating healthy food, getting enough sleep all contribute to your personal energy. If you feel 'bleh' you aren't going to perform at your best and be at your most effective, right? So take a brisk walk, grab an apple instead of a donut, and don't skimp on sleep. If you can, work with your natural rhythms: do the intense mental/physical work when you have the most energy, and leave your down time for more mundane tasks.
7. MEDITATE to release stress and develop intuition. Meditation is one of those things where less is more. Sitting around doing nothing can be a waste of time, but not in the case of meditation and contemplation, where you access intuitive solutions that the left-brain logical part of you hasn't even thought of! So relax, meditate and 'be'.
Personal effectiveness is in essence your ability to concentrate on results, not on filling every second of the day with activity. Eliminate the time-wasters in favor of going for your dreams! You'll be happier, more productive, and able to live out your dreams in a fraction of the time it would have taken if you la-di-da'd your way to your dreams.
Sometimes, ruthless efficiency is the best way, but it does not have to be drudgery! You can make any task fun, exciting, interesting and rewarding. That little shift in mindset will make you ultra-effective. Enjoy the journey!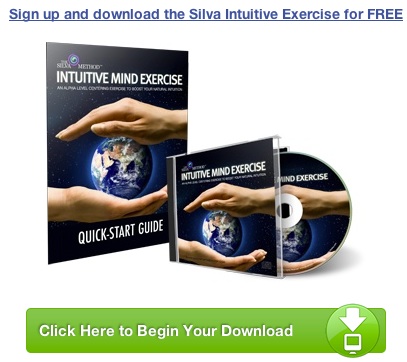 Related Posts: