Some of you may still have limiting beliefs about intuition or ESP (Extra Sensory Perception) or clairvoyance or your psychic abilities, thinking that it may only be useful in certain areas of your lives only.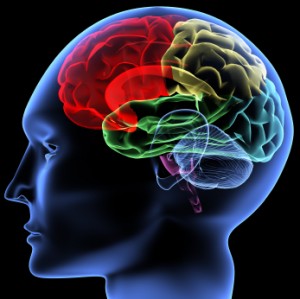 But intuition can be used in almost everything, helps you achieve everything that you've set your heart to and accomplish everything that you desire.
Just take a look at some of the letters we've received below. These Silva graduates are using intuition to extend their families, find a missing person and even investigate the scene of an accident!
Using ESP to help adopt a child
Ken Mitchell, an experienced corporate trainer and a successful businessman, has used Silva techniques with his wife to help them adopting a little Russian girl. Ken was using the Silva techniques for the past five years with such outstanding success that he decided to become a Silva instructor. He explained "What I know now that I didn't know before is that you ca use your intuition for more than detecting information that you can use in business, to help you make money and get what you want. You can use your psychic ability to communicate with higher intelligence so that those who are helping us can guide us to do the right thing. Jose Silva called that having an invisible means of support."
Your intuitive experience begins in the Silva class itself…

When I was paired up with other people I did not know and, while holding an object of theirs, was able to pick up on a lot of information – something I really did not think I would be able to do when we started the exercise.  I think I was more amazed by how "psychic" I was (am), than the people I was paired up with, both of whom were astonished with the amount of detail I picked up on… I think myself and most, if not all, of my seminar mates were amazed with the results we achieved during the seminar.   I would even be interested in taking the seminar over again in the future as I think there is more information presented than I was able to appreciate during the seminar.

~ Lori P. San Francisco
In this case, saving a life… (Remote Viewing Experience)
Marina Niemeijer, director of Silva activities in The Netherlands saved her life thanks the Silva's techniques. One night she dreamt that she had a terrible car accident with her husband with a green van implicating a lot of other cars as well. In her dream, her husband died from the accident. When she woke up, she was terrified and she said "I went to my level and asked higher intelligence not to let this happen. I reprogrammed the story in such a way that we were not in this terrible accident." The next day she had to drive 12 hour. Halfway cars were slowing down, there was an accident with a green van. One car had turned around 180 degrees. She said "I am very grateful for this experience, which showed me that the future consists of a set of possibilities, which, with the help of higher intelligence, we can direct."
Another unusual application of Intuition…
Tween Coleman, a pilot of a major airline, used her mind to check for problems with the airplane and the weather conditions. Tweet credits the Silva techniques, which she learned in the 1970′s with helping her to achieve so much success.
And in this case, a Silva group was asked to investigate the scene of an accident (Remote Viewing Experience)
Verna Lee Shirley, a graduate from Silva Method, joined a group of cases working. One day there was a terrible accident in her hometown of Spearman, Texas. Four people were killed instantly on a collision of a truck and an automobile. The office didn't know which driver was responsible and asked for some help. Working on this case, the Silva group had concluded both drivers were responsible because they were working in the middle of the highway instead of their entitled lane. The attorney was not happy to hear that and decided to hire a specialized expert who can look at photos, the wrecked vehicles and road marks to formulate an opinion about the cause. He arrived to the same conclusion as the Silva group.
Better and Better,
Laura

Learn how to boost your intuition to be able to tap into other people's minds
Sign up and download the SIlva Intuitive Exercise for FREE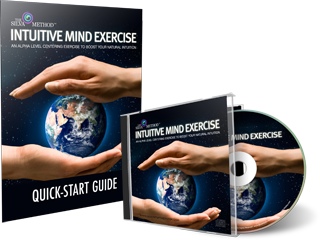 Related Posts: