What is mind training all about? It's a process of gaining mastery over your mind by imprinting new programming in the subconscious so you can use your mind as a tool for creating a better life, instead of being ruled by your current limiting programming. It is the deliberate creation of new thought habits that are in alignment with your dreams and goals.
Mind training has been practiced for thousands of years by meditators and martial artists. Today, neuroscientists are finding that dramatic physical changes occur in the brain during mind training, particularly in the area of the brain related to regulation of emotions and behavior. Having control over your emotions means you can override the automatic stress response – resulting in lower levels of depression, anxiety, anger and fear, and better decision-making.
The Subconscious and the Conscious Mind
Neuroscientists estimate that 90-95% of our mental processes are controlled by the subconscious mind, which is really nothing more than a biological computer. The subconscious absorbs the information from life experiences and uses this stored data to process new events. The subconscious is not creative – it can only operate according to the programming that has been put in place, just like a computer can't think creatively. It is a vast and incredibly powerful data storage and retrieval facility with billions of stored memories. But some of the programming stored in the subconscious can be faulty, resulting in limitations to what you can achieve. Reprogramming your subconscious mind by imprinting new programming is the essence of mind training and a central theme of the Silva Method.
Mind training uses the creative conscious mind to reprogram the subconscious mind using guided mental imagery (visualization) and self-talk. Consistent repetition of these exercises leads to changes in the brain as this new information is assimilated into the subconscious. Repetition is critical. The more you use a certain neural pathway, the stronger and more efficient that connection becomes – this is how habits are formed. Mind training means creating new thought habits and allowing the old limiting thought habits to atrophy from lack of use.
To make any meaningful changes in the way you perceive the world and process the information you receive, you have to reprogram the subconscious mind by creating new thought habits.
The Silva Method teaches you to operate in a state of relaxed alertness (the alpha brainwave state) and uses guided imagery and self-reprogramming to imprint new "operating software" into your subconscious. It is a form of meditation that has a specific purpose: enhancing your abilities and overcoming the limiting beliefs that keep you from achieving your goals. You also learn to use your intuition to process information outside the scope of logical thought processes – leading to innovative out-of-the-box thinking.
The Mind of the Athlete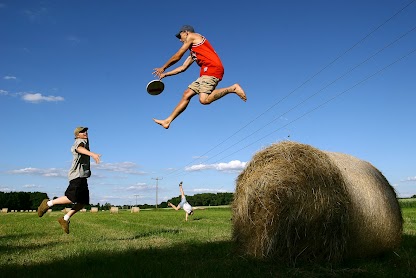 When you use mind training to dictate where you want your mental energies to go, you can use your brain in a higher capacity – the following example of elite athletes points to an ability to control thoughts that would otherwise make the athlete give in to fatigue and pain and gives the athlete complete mastery over their physical actions.
Athletes are trained to perceive their competitors as equals – that their competitors are all equally talented, well-trained and prepared. So when they compete with these equals and they want to excel and win, they have to tap into reserves that are not necessarily available to the competition because those reserves require impeccable mind control. Everyone has the potential to tap into these resources, but only a few have developed the ability to do so at will. An athlete must be able to dig deep and pull out extra energy, determination, inspiration, will and strength in order to win. Something magical happens when an athlete has enough mind control to transcend fatigue. Up to a critical point, fatigue gets worse and very intense; at that point, many athletes relent. They ease up just a little – and that little bit of relief costs them the gold. But the athlete who controls the mind can transcend fatigue, allowing it to crest and pass – at which point the athlete experiences a surge of energy that would have not been accessible without mind control.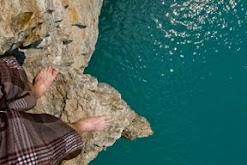 You don't have to be an elite athlete to benefit from mind training. You can learn to consciously create a better life and to regulate your thoughts and emotions so that you make better decisions and don't automatically respond with stress, even in highly stressful situations. The result is a mind that is relaxed and open, free from stress, and able to transcend self-imposed limitations.
Mind Training Exercises
1. Get in the habit of NOT doing things by habit. This is hard! Most of our actions are on autopilot and it's a real challenge to recognize habits and change them. This helps develop mind mastery quickly and effectively.
2. Play chess and engage in activities that require strategy, planning and abstract thinking.
3. Use your imagination but guide it deliberately. Daydream and visualize, but do so with the purpose of training your mind to visualize and generate the thoughts YOU want it to, not thoughts based on undesirable programming. Train your mind to see the world in a positive light.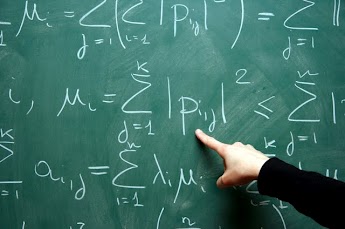 4. Do challenging things like writing with your opposite hand; reading books upside down and otherwise stimulating your brain and controlling your physical and mental processes.
5. Aim high. Put your mind to work for you by challenging it with ever-higher goals. Get out of your mental comfort zone, again and again. Your mind is capable of excellence so don't settle for mediocrity.
6. Meditate. Meditation is one of the most powerful mind training practices available to you. A daily meditation practice relieves stress and teaches you:
focus and concentration
complete physical, emotional and mental self-mastery
present-awareness
self-awareness
Use the Silva Method program to learn to meditate and to direct your mind's amazing capabilities with a series of carefully designed self-control and self-reprogramming exercises that train your mind and let you reach your highest potential!
Related Posts: