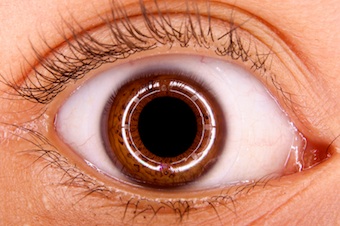 The Mind is extremely powerful. To strengthen your mind power we need to understand the mind and use effective mental programming to bring you greater success.
The brain can be categorised into three levels of consciousness; the conscious mind, the sub-conscious mind and unconscious mind. When programming on the mental level, all 3 levels must be aligned for the mental programming to succeed. I'm sure you have experienced a conscious intention or goal and it simply has not manifested or come to fruition. It is likely there is a subconscious and/or unconscious pattern blocking the success of your conscious intention. The key to success or failure is often unknown at the conscious level.
Let us explore this further to strengthen your mind power and success in mental programming.
The conscious mind is everything that we are aware of; thinking, analysing, learning, perceptions, and observations, storing experiences using our five senses; sight, smell, hear, touch and taste. The conscious mind is logical and linear and likes to understand why, where, when, how and what. The conscious mind is everything in our waking thinking state that we are consciously aware of or can easily bring into our awareness or thinking. Human beings operate from the conscious mind approximately 5% of the time.
This is where we begin for mental programming.
Create a vision of a positive desired outcome.
Intensify the colours, sounds and feel of this desired outcome. The more colour, energy and excitement, the more energy for success.
Visualise this outcome as if it were now, see it, feel it, believe it.
Strengthen this visualisation until you have a strong Yes feeling that it is so. Take as long as you need to see, feel, hear, believe in this outcome. You feel the certainty of this goal. A colourful, delightful, exciting goal.
Now that you have a strong, clear, certain vision of your goal, put this vibrant, colourful picture in a bubble and let it float into the future.
Now let go of that vision and let it be. It is done.
The Subconscious Mind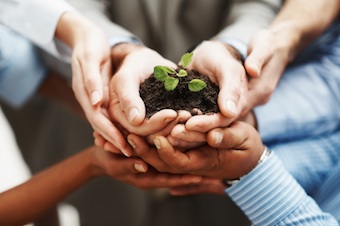 The subconscious mind stores our memories and is equipped to process and recall stored data. The subconscious mind is active during sleep and witnesses our dreams. The subconscious mind is actually a library of every image you have ever seen and will absorb and remember everything it is exposed to, whether you consciously register or not. The subconscious mind cannot tell the difference between what is real and what is imagined. Therefore, be mindful of what you allow into your consciousness.
The subconscious mind is where we hold our beliefs. The subconscious mind powers are far more powerful and respond faster than the conscious mind. Human beings operate from subconscious mind approximately 95% of the time.
Ensure your conscious desires and subconscious beliefs are 'in-sync' when programming mentally.
The Unconscious Mind
The unconscious mind is unlimited in time and space. The unconscious mind involuntarily moves parts of our body and operates our entire physiology. As human beings we are not aware of our unconscious mind, it appears to be at rest. The unconscious mind stores all knowledge (past, present and future) and is sometimes called the "collective unconscious." It is not limited to the experiences of one individual, it stores the data for all places, times, and experiences of all people, ie humanity.
The unconscious mind is all knowing (omniscience), all powerful (omnipotence), all creative (omnificence) and always present everywhere at the same time. It has also been called the Universal Mind or Mind of God which pervades the entire Universe. We are all connected to everything and everyone.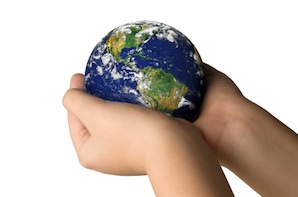 In deep meditation you may access the collective unconsciousness and draw from universal wisdom and knowledge of the ages. Intuition also stems from the universal mind.
The first step to strengthening the power of your mind and successful mental programming is to check that your goal is aligned with your beliefs and thoughts on a conscious level.
Greater than 70% of most people's thoughts are negative or redundant. Positive thoughts bring a positive response; the placebo effect. One third of medical healing is due to the placebo effect. No thought or negative thoughts bring no result. This is the nocebo effect.
When you don't achieve your outcome or goal, that is a good indication your conscious and subconscious mind are not aligned. Your thoughts and beliefs are not aligned.
You now have 2 choices:
Change your conscious goal to align with your Soul; meditate or contemplate to get clear.
Access and resolve your subconscious and unconscious patterns and that may be holding you back from achieving your dreams
What are your deep beliefs? Does your belief system support your goal? You may not be readily aware of your beliefs. To explore your subconscious beliefs you can use meditation or self-hypnosis, as long as you can hold yourself in a space of awareness for the process. You can seek help from a practitioner that may use some of these very effective tools that uncover subconscious beliefs and unconscious knowing.
Hypnosis
NLP – neurolinguistic programming (how the brain codes experiences to create programs that determine how we behaving and respond in the world.)
Time Line Therapy
Meditation/Contemplation of Enquiry
EFT – Emotional Freedom Technique
Theta Healing
Rebirthing
… and many more.
As each mental layer is purified, consciousness is gained and you become more powerful.
The power of your mind is strengthened and mental programming will be successful and instantaneous. There will be no limiting (subconscious) beliefs and there will be attunement with the universal mind, universal consciousness, collective consciousness.
Evolution is the expanding consciousness of man so that we may powerfully express the divine will within.
Related Posts: