Manifesting money is something we would all like to do, but we often self-sabotage this desire because of limiting beliefs. One of these is that it's somehow wrong to have money; that money changes people and makes them bad. Let's look at this a bit closer. Money is important for efficient functioning in modern society. But many people believe that the pursuit of money is evil. Yes, in some cases, people go overboard with an obsessive desire for more, more and more, and in the process they steamroll over others. Ultimately it's a person's decision what to do for the money and with the money that is evil. Not the money itself.
What is Money?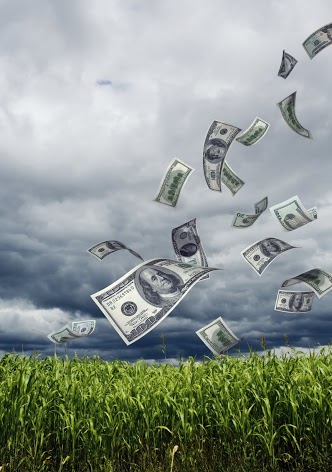 Money is a tool, like a hammer. Imagine spending your life in the pursuit of hammers. Why, just to have piles of hammers in your living room and stashes of hammers in the wood shed? Ridiculous, right? It's the same with the pursuit of money. We don't acquire money just to have piles of it to look at. What good is that? We can't eat it, live in it, wear it,  or even experience it, any more than we can eat, live in or wear hammers (but yes, we can experience the pain of whacking our thumbs with a hammer).
Money is a means to purchase goods or services just like a hammer is a means to drive a nail through a piece of wood. A hammer by itself cannot drive a nail. It needs your intention and action to activate it. Money by itself can do nothing either! It's what you choose to do with money that assigns a value of "good" or "bad" to it.
Now that you know the truth about money, do you still hold to your limiting belief that having money is evil? If money is evil, why would you want to have it in your life? Ew! Scary stuff, right? Keep it away! And subconsciously, that's exactly what happens.
Do you see the contradiction? You need money, yet it's evil, and you take unconscious actions to keep away from it… you don't have it… but you want it… oh, what a dilemma!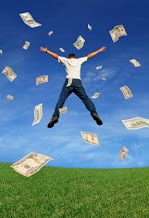 Believing that money will change you into someone you're not, is a limiting belief that will keep it away from you, no matter how hard you work. You are what you are, and money will only enhance or illuminate certain qualities.
To manifest money, change that negative money mindset. Just think of all the good, positive things you can do when you have money!
Money represents freedom to live a meaningful and enjoyable life pursue your passions, travel, spend time with your family and friends, send the kids to college, etc. Where's the evil in that? Who says that it's bad to enjoy life? Without money, Mother Teresa's foundation would not be in operation. Without money, animal shelters would not be able to feed and care for thousands of unwanted animals every day.
The "How" of Manifesting Money
Your success and wealth mindset determines your financial status and your ability to do good things. If you don't have money now, it's because you are blocking it with beliefs that subconsciously drive your actions to avoid or reject money. Your financial status isn't in the amount of blood, sweat and tears you give to the cause of having money. Your financial status is determined by how you feel about money and your worthiness of having it.
If you believe you aren't worthy of money, you won't ask for fair compensation for your services; you won't be bold about asking for a raise or a promotion or take advantage of opportunities.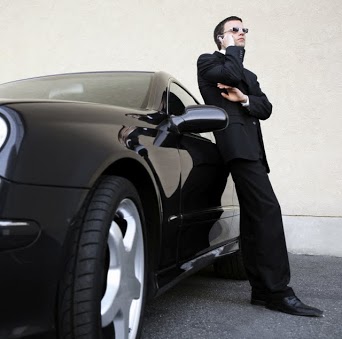 So look beyond money. Forget about focusing your mental energy on money itself. That's like focusing on the hammer, when really you should be focusing on holding those two pieces of wood together. Right? Focus on your ultimate desire – what you will do with that money. Manifesting money = manifesting what money buys.
To manifest what you desire, use the Silva Method visioning and self-mastery exercises. If your financial status is unsatisfactory, you're harboring limiting beliefs about money. Use the Mental Screen and Mirror of the Mind to reprogram yourself to believe that money is good and that you are worthy of it…
The concept that you deserve to have money may take some getting used to.  It seems that only a few people "get to be" rich, while the rest are "destined to be" poor and struggling, as if it were some cosmic lottery. But how does that mindset explain the many rags-to-riches stories, and the equal number of had-it-all-and-squandered-it stories?
Every person has the ability and right to experience abundance. The difference is, wealthy people believe in their right to be wealthy. Poor people do not. Here's how to change that mindset:
1. Use your imagination to develop a strong appreciation for all the good that you can do with large sums of money. Think of all the ways you can benefit humanity and have some great fun too.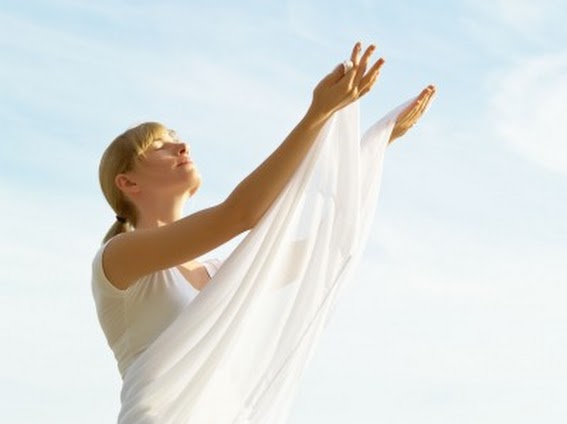 2. Use visioning techniques to imagine yourself, in your ideal life situation, giving and receiving money freely and generously, without worry or hesitation.
3. Let go of the fear you have about not having enough. That's what you're focused on, so that's what you will create! Allow the energy of money to flow through you, always keeping your focus on the good that you are doing with it.
4. Don't resent paying your bills. Be grateful for the fact that you have a roof over your head, a car to drive, clothes to wear, running water and electricity! Give thanks for the little conveniences and niceties that money has brought into your life!
5. Be grateful for everything in your life. Be grateful for the ebb and flow of money and the lessons that you learn from it – the key lesson being, stay in that place of good feelings, good deeds and gratitude, and money will come to you!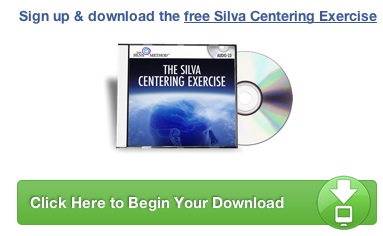 Related Posts: