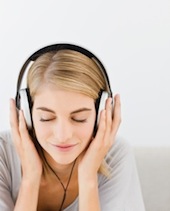 Meditate to Relax
Have you ever noticed that why you say, "I need to relax for a bit" and all you do is lie on your couch watching television, you don't REALLY feel all that rexlaxed afterwards? That's because as humans we need more then just a few hours in front of a TV in order to feel rejuvenated. We don't need to be mentally distracted by TV. We need and want to feel refreshed, distressed, and replenished! In this Silva Method article, Relaxation Techniques, they'll show you just how to do that. In this article you also learn:
The key to real relaxation and what happens to your body when you truly destress.
The concept of Fractional Relaxation, a highly effective Silva Method Technique that involves releasing muscular tension in one part of the body at a time.
How to fight stress in a video featuring Laura Silva Quesada.
That the alpha brainwaves state is not a temporary distraction from stress!
The way each one of us finds inner peace is unique and we all have our own form of destressing. After reading Relaxation Techniques, ask yourself if you have a personalized technique for relaxation. If you do please share it with us! Your personal technique might help other experience true relaxation!
Related Posts: