Have you ever been in a situation where you were learning something and you just could not for the life of you understand it? Or have you tried to teach someone, and been frustrated because they don't understand?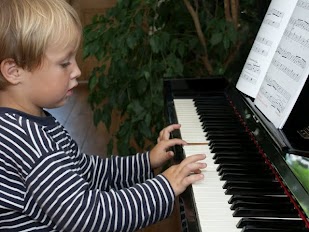 Overwhelm, confusion and frustration are almost inevitable when teaching styles and learning styles clash. Since we normally teach in the same way we learn, we can limit both our learning and our teaching ability if we stick to one preferred learning style.
Great teachers can teach to any learning style; and great students can adapt their learning style to maximize learning.
You can't always count on a teacher to present the material in a way that benefits your learning style, but you can expand your ways of learning so you learn outside of your preferred method – and become a great student (and when you pass on what you've learned, a great teacher as well).
What is Your Learning Style?
Do you know what your learning style is?
You may have heard the terms "visual," "verbal" or "kinesthetic" learner. Whatever your preferred style, it's going to fall under a general left-brain or right-brain category. Most of us use a mix of several styles. The style we use can depend on the material or skill being learned, but it's worth noting whether you are predominantly a left-brain learner or a right-brain learner: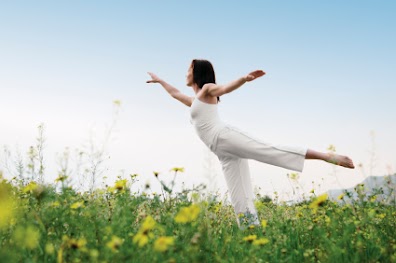 Left Brain Sensory: left-brain learners rely on the physical senses to gather, analyze and interpret information. They look for facts and concrete evidence; they want practical "how-to" information that's presented in a logical, procedural manner. Subsets of left-brain sensory learners are visual (visual representations such as graphs, diagrams and pictures) and kinesthetic (active). Active learners learn by doing – these are the ones you see out there, trying and failing until they succeed – these are the "hands on" learners that learn by manipulating their environment and physical experiments. Most sensory learners prefer group learning environments and are very detail-focused.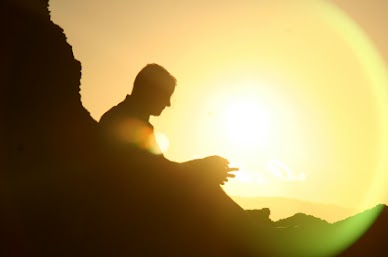 Right Brain Intuitive: right-brain learners are more interested in concepts than in concrete facts. They prefer conceptual information, theories and innovation. They look for meaning beyond the facts. Subsets of right-brain intuitive learners are verbal learners who look to the written word for explanations and reflective learners who analyze and evaluate; preferring to mull things over, and learn and problem-solve on their own. Intuitive learners learn by imagining or visualizing themselves performing a task. Intuitive learners. They tend to see the big picture first and fill in the details later.
Did you find yourself among these groups? Again, most of us are a mix of learning styles; but if you're having trouble with some material that you're learning, it will help to expand your learning techniques. For example, if you're learning how to mountain bike and you're an active learner, you're going to get on the bike and go ride – making mistakes but feeling the terrain and the obstacles, and being very aware of how your bike and body work together. At some point, though, if you really want to excel at the sport, you may want to incorporate some right-brain learning such as the concepts behind a particular cornering technique and using visualization to pre-learn an obstacle without the physical repercussions of repeated "sessioning." And if you're an intuitive learner who's got the technique firmly imprinted in your mind, at some point you're going to want to go out there and just ride some things that you would normally prefer to think about first. Ultimately, your skills will improve greatly if you use both a left-brain and right-brain approach.
You can have fun increasing your learning by exploring different learning techniques. The Silva Method exercises enhance learning in several ways: by entering the alpha brainwave state, your brain begins to use both hemispheres equally – so if you're naturally a sensory (left-brain) learner, functioning in the alpha state will allow you to use more of the intuitive, creative right-brain way of learning. The whole-brain approach will greatly increase your ability to learn!


<<<<< Sign up for the free Silva Lessons here and learn how to control your mind to become more self-disciplined


You will enjoy the immense benefits of the Silva Method self-improvement exercises, as you shift into the whole-brain way of thinking that supercharges your learning. If you're predominantly a left-brainer, you'll learn the value of visualization in the Mental Screen and Mirror of the Mind exercises, and self-programming using the Three Fingers technique. If you're predominantly a right-brainer, you may already have an easier time with the exercises but will still benefit from the countdown method of entering the alpha level, and you will benefit from the consistent daily practice of your techniques.
The more you integrate the practicality of these exercises with their creative component of visualization, the more you will develop your whole-brain thinking.
Then, you will have a much easier time learning concepts that are "out there" or vastly different from anything you've experienced in the past. You will also learn more about everything when you use whole-brain thinking: in essence, you will learn both the art and the science of everything you're learning.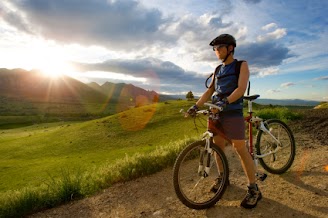 The Silva Method will also enhance your learning (no matter your style) as you learn to function in alpha – the state of brain activity that is extremely highly receptive to learning. Another way to enhance learning is to de-stress. Many learning situations can be inherently stressful, so the ability to enter the alpha level whenever you need to relax and de-stress will have a positive impact on your ability to absorb information and learn skills.
With whole-brain thinking, you expand your horizons by diversifying your learning techniques and developing the ability to see the world from multiple perspectives!
Supercharge your learning with the Silva Intuitive exercise!

Sign Up and Download for FREE
Related Posts: