Are psychic abilities just for mystics or shamans? Are they a giant hoax perpetuated by beachfront palm readers? Can anyone develop psychic abilities – if they even exist?
The answers are no, no and yes. The ability to read people's thoughts, receive non-physical information about remote people or events, use intuition to guide actions and see into the future are all mystical abilities that we are born with. However, most people never develop their psychic abilities. You don't need a crystal ball or any "special" powers. You already have psychic powers! In fact, we all have these powers and they are not only possible, but easily developed with a little instruction and practice.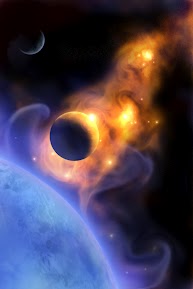 It's easy to dismiss psychic abilities because they don't appear to be based on logic, or physical evidence of any sort. But since scientists are only beginning to scratch the surface of how the brain works and all of the amazing capabilities we have, it's essential to have an open mind when it comes to "unexplainable" phenomena such as psychic abilities.
Understanding Psychic Abilities
A lot of what we call psychic ability is simply the genius design of the brain at work. We are not consciously aware of much of the information that our brains take in every second of our waking hours (just imagine how much sensory overload you'd have to deal with if you had to constantly be aware of everything in your surroundings); your brain IS taking all of this information in – you're just not aware of it. This is a wonderful mechanism that allows "working memory" to be freed up for more demanding tasks. Here's the interesting thing: all of the information that your brain took in, is stored in your memory – you're just not aware of it! That's why you might suddenly remember something about a particular scene, without having been aware of it before or spontaneously be able to answer a question that you are "sure" you can't possibly know the answer to!
A result of this mental genius is that some of what we attribute to extra-sensory perception is really enhanced sensory perception and recall. This is something that you can train even further using the Silva Method.
Learn how to boost your intuition to and develop psychic abilities
Sign up and download the SIlva Intuitive Exercise for FREE
But aside from the amazing ability of your brain to pick up information from your environment, there are psychic phenomena that cannot be explained using logic or reasoning.
Psychic activity is more noticeable during slower brainwave activity. Throughout the day, the brain cycles through several brainwave states – the highly active and alert beta level, the slower and more intuitive alpha level, the slow theta level associated with deep meditation and light sleep, and the very slow delta level of deep sleep.
But the brain doesn't stay put in one activity level for long. Brainwaves can be predominantly in beta and dip into alpha for microseconds at a time, approximately thirty times a minute. This is why "flashes" of insight exist. It's literally like a single frame in a movie, something inserted "out of the blue" and it's vivid enough for you to consciously become aware of it. Intuition, creativity, perception, awareness and inspiration happen very, very quickly like this.
You may have experienced flashes of inspiration like this spontaneously throughout your life. What you may not realize is that you can develop this ability so that it becomes normal and natural for you to have many, many inspired moments where just the right information comes to you when you need it. In fact, all information you need is available and accessible, and the Silva Method will teach you to interpret and access this information at will.
Developing Your Subjective Senses
We perceive information through two types of senses: objective and subjective. The objective senses are your five physical senses: vision, hearing, smell, taste and touch. They can only process information that comes from the physical world. Most of us are used to relying on these senses and dismissing information that comes from the subjective senses because it isn't "real."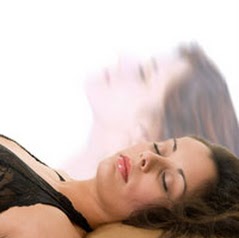 The subjective sense is the "sixth sense" – intuition. It is the perception of information from the non-physical world of pure energy (also called the spiritual world or the inner world or the subjective world). This is different than spontaneous retrieval of information that the brain perceived but didn't make it to your conscious awareness. The subjective sense is the ability to sense things energetically, sometimes before something manifests or occurs in the physical realm. Many people have precognitive dreams or visions; they dream of something, only to have it happen shortly afterward. This ability to sense energy is the reason remote viewing is possible; that is why you might suddenly think of a long-lost friend and moments later receive a phone call from them.
The physical senses do not play a part in true psychic abilities, although information received is processed in the brain according to the way you normally perceive information. This is because psychic information can be cryptic or bizarre, and it's tough to make sense of metaphors and symbols that the mind comes up with. Much of the information received through the subjective senses is via feelings, not words or sounds (although any method is possible).
The mind stores information about the physical world that is received through the physical senses, but it also stores information or experiences of the subjective world of energy. Research into the workings of the mind has shown that the human mind is able to operate outside the known laws of time and space – one explanation for the remarkable weirdness of dreams! Jose Silva's interest in the phenomenal powers of the mind is backed up with scientific research and quantum theory.
Did you know that your intentions actually have the power to change matter and influence the behavior of subatomic particles? This amazing discovery occurred as scientists found that if they watched the behavior of a beam of light, it would behave as predicted; but if they left their recording equipment on and did not observe the light, it behaved in completely unexpected and inexplicable ways. The moment they returned their observation to the light, it would once again behave as they believed it would behave. Think about the implications of this – if you learn to direct and focus your mental energies, what could you create or cause to happen in your life? That is the basis of the Silva Method – to give you the ability and the mental discipline to deliberately create your life experience.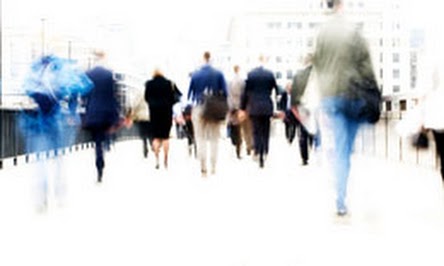 That may seem far-fetched when you look at it from a purely physical standpoint; that is, through the "eyes" of the physical senses. But in the world of quantum physics, it is not only possible, it is inevitable that your thoughts create your reality. The scientists' observation caused a beam of light to behave just as they expected it to – so there is no reason why your intentions cannot cause something in your life to change according to your wishes. This is called "nonlocality." Nonlocality means that the energy of thoughts can influence matter (which is, at its core, nothing but energy).
The Silva Method trains your ability to use your subjective senses to perceive information so that you do not rely exclusively on information from the objective (physical) senses. Think of how you can apply this to problem-solving – you will be able to think outside of any limitations your logical, physically-oriented mind creates. It's as simple as using your imagination, where everything and anything is possible… and as difficult as getting your logical mind to accept the information received through the subjective senses.
Silva Method exercises like the Mental Screen help you integrate your objective and subjective realities and help you see that all information you need is available to you - if you know where and how to look. Operating in the relaxed alpha brainwave state opens you up to nonphysical information and shuts down the judgment and criticism of the logical mind, so that you can begin to 'see' how a weird, out-there and seemingly impossible concept can become physical reality. Best of all, you learn to apply this skill to correcting real problems, not hypothetical problems that have no application in your life.
Developing Psychic Abilities
Surprisingly, developing your psychic abilities is easy. Learning to enter and stay in the alpha brainwave state (meditation) is essential; once your mind is still, you can begin receiving information that would otherwise escape your attention. The Silva Centering Exercise is your gateway to psychic abilities. You can learn to remote view, lucid dream and more when you go within.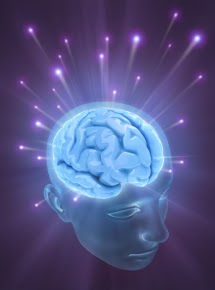 Do you think you can't develop psychic abilities? You can. It begins with a decision that psychic abilities exist, that you have them, and that it is possible to develop them. As you progress through the Silva exercises, your psychic abilities will steadily develop and your awareness and alertness to your environment will increase as well.
You can start today by using these three techniques:
1. Say positive affirmations: begin imprinting on your mind the idea that you can and will develop psychic skills. This does not directly develop your psychic powers, it does help get you into the right mindset. If you believe you can do something, then you will do it. Add visualization to your affirmations; 'see' yourself developing psychic abilities – whichever one(s) you are most interested in. When you picture yourself succeeding in your mind, you will find it much, much easier to succeed in the physical realm.
2. Think back to any episodes in your life when you had psychic visions, intuitive hunches, weird synchronicities, unexplained coincidences, lucid dreaming, remote viewing or any other psychic phenomena. If you can have an experience like this once, you can certainly have it again. Was the episode completely spontaneous, or were you in a particular frame of mind? Were you consciously trying to look into the future or solve a problem in a dream, only to have it happen shortly after you set your intention to do so? Most importantly, did you act on the intuitive information you received? Was it accurate and were your results good?
3. Become more aware of your environment. Look around a familiar room, and then close your eyes and recreate the scene in your mind – the lighting, pictures on the wall, furniture placement, plants, books, etc. Then, leave the room and visualize it again with as much detail as you can. Next, do the same exercise in a new and unfamiliar place: look around you, memorize the scene, and then briefly close your eyes and recreate it on the spot. Later, when you are home, recreate the new scene again with as much detail as possible. Remember that your mind takes in information from the nonphysical senses as well as the physical; focus on the feelings you get in both situations – physical and emotional feelings are important sources of information!
Psychic development takes time and dedicated practice, just like any other skill. Soon, your state of mind will start to embody an altered state of consciousness where you are allowing yourself to accept energetic information as well as physical information; then, your psychic abilities – which center around perceiving and manipulating energy – will develop quickly.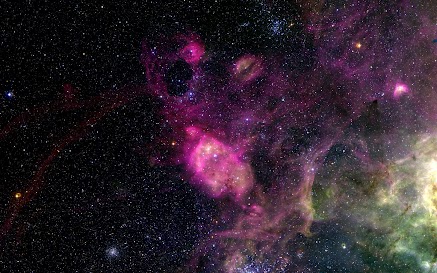 Energy has no limits. If you can think about Paris right now and you are in New York, you have an energetic connection with Paris. If you think back to your childhood, you are energetically connected with your childhood.
Energy does not operate according to time. If you receive information about something that will happen in the future, you are receiving the energetic information because in the energy field, that event is occurring right this instant – but it may take some time for it to manifest in the physical world. That time lapse can be seconds or years, but in the realm of the nonphysical, that event is NOW.
Psychic abilities are largely a mystery, but having an open mind to the possibility of developing them will also give you a better understanding of the human mind and its amazing powers. You can make your life significantly better by using your psychic abilities – don't delay, sign up now for free lessons!
Learn how to boost your intuition to and develop psychic abilities
Sign up and download the SIlva Intuitive Exercise for FREE
Related Posts: