There's a common misconception without our culture. This misconception defines intelligence as a set-in-stone trait. Some people are very smart, some people are less smart, and no one can do much of anything to improve their intellectual capabilities. Thankfully this theory simply isn't true. Anyone can improve their intelligence by understanding how their brain works and implementing a few proven techniques to supercharge their thinking.
Understanding Your Brain's Frequencies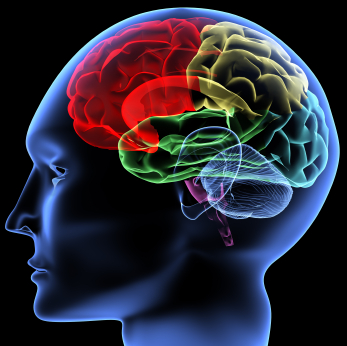 Every brain, whether one considered intelligent or otherwise, operates in essentially the same manner
The human brain functions due to electrical impulses which emit certain frequencies. Scientists group these frequencies together within "bands" which many people popularly refer to as waves, or brain waves.
The fastest operating band of frequencies is referred to as Beta waves.
The second fastest operating band of frequencies is referred to as Alpha waves.
The second slowest band of frequencies is referred to as Theta waves.
The slowest band of frequencies is referred to as Delta waves.
Delta waves operate below 4hz, or cycles per second, and occur when you are completely unconscious beyond the point of recall. Beta waves operate above 14hz and occur when we are completely aware and awake and interacting with material reality in a totally focused manner.
Levels of mind chart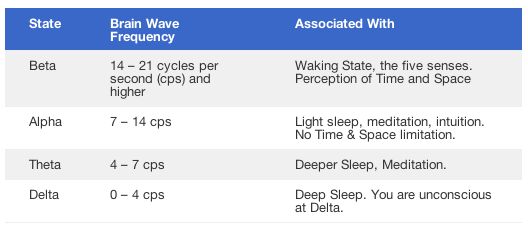 Theta waves and Alpha waves operate in between these two opposed states of consciousness, granting them a lot of power. Theta waves are often used for healing applications, while Alpha waves lay at the heart of techniques for maximizing your intelligence. Using Your Whole Brain and Redefining "Intelligence"
In our culture we tend to define intelligence in a peculiar way. We like to use measuring systems like the IQ test and other seemingly objective means for figuring out how smart someone is. But these measurement systems are faulty for one main reason- standardized tests are designed to evaluate a single type of thinking, a type of thinking which doesn't necessarily correspond with success in life.
Let's redefine intelligence and steer it away from your ability to perform on standardized tests. After all, if you've successfully completed your mandatory education that ability won't serve you well throughout the rest of your life.
Laura Silva explains how our brain works
Intelligence is the ability to marshal your brain's capabilities to achieve what you want in life with the greatest ease and sense of well being possible. Therefore the key to measuring your actual intelligence level lies in how much of your brain's powers you're able to utilize.
And the key to utilizing your entire brain lies in tapping into Alpha waves.
Your brain is split in two, a left hemisphere and a right hemisphere. To oversimplify the point, your left hemisphere is concerned with logic and your right hemisphere is concerned with creativity. To be truly intelligent you need to be able to utilize both of these hemispheres holistically.
You can use both hemispheres when you're operating in the Beta wave state. When you're in that highest frequency your mind can't let go of logic. In order to use your whole brain and dramatically increase your intelligence level you need to step down to your Alpha wave state using specifically designed and proven techniques, like those developed by Jose Silva.
How to go to Alpha Level Easily: Why it Matters and What to Do There
In practical terms, what does it mean to enter the alpha state and how can you achieve this state efficiently and effectively?
First, scientific studies have found the alpha state to be the ideal brain wavelength for remaining mentally aware, mentally tranquil, and the ability to retain a restful and relaxed state even under strenuous intellectual circumstances. High levels of concentration, spontaneous creativity and accelerated healing have all been found to correlate with alpha states as well. Building your relationship with alpha brain waves is crucial if you're interested in receiving intuitive and psychically derived information, and along the way to developing those advanced mental faculties you will find greater control and clearer thinking in your day to day life.
The more you enter your alpha state the easier you will find the transition and the deeper you will be able to sink. Nearly all relaxation techniques will help you enter into the alpha state, such as controlled breathing or meditation. A very simple method for entering the alpha state is known as the 3-to-1 method. With this method all you need to do is close your eyes and then tell yourself you are about to count from 1 to 3. Tell yourself when you reach the count of 3 you will open your eyes totally relaxed. Take a deep breath with each count and when you open your eyes you will find yourself into a calm and focused state- the Alpha state.
While in this state you can perform any number of activities. You may perform studying, either for school or for information relevant to your pursuits. You may focus on your goals and brainstorm methods of dealing with bottlenecks holding you back. You can even use this technique to help clear your mind when you're feeling overwhelmed to help you succeed at all sorts of day-to-day tasks like finding missing keys or recalling small bits of information.
Entering into the Alpha state is a nearly universal method for simultaneously relaxing and focusing and practitioners of the Silva Method utilize it successfully for nearly every aspect of their lives.
Related Posts: