Now, where did I leave those car keys? Was my appointment for today or next Wednesday? Your face looks familiar but I can't recall your name! I hate it when my kid asks me if Salzburg is in Austria or Australia – I can never remember that!! What was I supposed to pick up at the store? Is that report due today??? What's my locker combination? What was I supposed to remember?
How many times a day do you have to stop and try to excavate some memory from your mind? And are you usually able to retrieve the information? Do you get upset and agitated because you can't remember vital information? Do you remember fragments of events or can you recall the whole thing? Memory loss is often associated with aging – but it's not necessarily so. Working your "mental muscle" will help keep your memory sharp for your whole life. Take heart – you can use the Silva Method techniques to dramatically improve your memory.
Memory and the Senses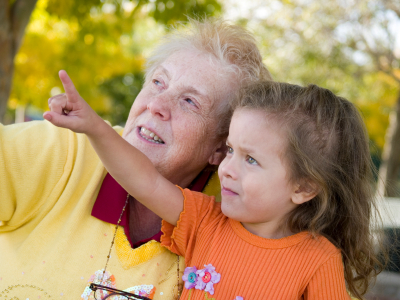 People sometimes think, "my memory isn't that great," but the truth is, there's nothing wrong with their memory – once something is saved, it is not lost – the problem is the retrieval of stored memory. If you imagine your brain as a vast storage facility with endless rows of filing cabinets full of memories, you can also imagine how important it is to learn to classify memories so that you can find them later.
We are very sensory-oriented beings. You've probably had this happen: you're walking along, and suddenly you smell something, or hear a song that reminds you of an old, long-forgotten childhood memory. When you experience something, your mind classifies the information as an image, but it may also classify it as associated with a smell, or sound, or texture… and those memories are associated with emotions. Also, memories are linked together. As you walk along and smell something that reminds you of your grandmother's cooking, you will then find it easier to bring up related memories of your grandmother: hearing her read stories to you, the touch of her hand, the sound of her favorite song, the sight of her gentle face… and the emotions you have about her.
The Silva Method teaches you how to use visualization (or imagery) as a powerful memory-enhancing tool. This imagery isn't exclusively visual. It can, and should, incorporate all of your senses, particularly the ones you use most to interpret your world, as well as learning to link memories to recall something.
The Three Fingers Technique
The Three Fingers technique is a very powerful memory tool. Before you learn something you'll need to remember later, you can program yourself to remember it and retrieve it at will. The Three Fingers technique is similar to the method used by hypnotists: in the relaxed, suggestive Alpha state, you bring your thumb and first two fingers together, and tell yourself that you wish to remember and recall people's names, the contents of a presentation, important locations, numbers, etc. Then, when you put your three fingers together again and ask to remember what you learned, the physical action triggers your memory.
A hypnotist works the same way. By putting you in the Alpha state, and creating a physical action such as counting down from five and snapping his fingers, the hypnotist programs you to perform an action. When he performs the physical action, it causes you to react according to the suggestion. An example would be "get a drink of water when you hear a bell." Psychotherapists use the power of using physical actions to trigger a mental response, to help patients uncover long-buried trauma. You can perform self-hypnosis like this to improve memory and make real progress in your self-growth.
Relax and Let it Come
Another way to easily recall something is to relax. Often, we get flustered when we can't remember something. Once something is remembered, it's never forgotten. But it can be buried deep, and may be especially difficult to retrieve if you are stressed. Entering a relaxed, calm mental state – the Alpha brainwave state – and focusing on the information you need, will help bring it up from the archives. In Alpha, it is easier to relax into the "scene" and recreate the entire memory, including sounds, smells, etc. If you still can't recall the information, you can tell yourself, "I will remember it shortly" instead of giving up and saying "I can't remember." Even worse… don't ever say "I can never remember…"! Don't force it; let it flow to you. Encourage it to come to you. Allow it.
Be Present and Aware
When we notice something in our environment, it is automatically saved in our own memory bank. That's the key – when we notice something. If we are aware of our surroundings and "present" in the moment, we remember far more than when we are somewhere else in our minds. You will find it easier to be present when you develop the mental mastery to do so. When you learn to focus on what is, instead of being "long ago and far away," you'll find that very little will escape your attention. In a social situation, for example, you'll find that by really engaging in the act of meeting a new person will help you remember the person's name and anything you learned about them – but if you're preoccupied with something, you'll remember, and recall, very little of that interaction.
The Silva Method employs many mental-mastery techniques that will help you retrieve any memory from your vast memory bank. You will be amazed at how quickly and easily you will retrieve both long-term and short-term memories when you use the Three Fingers Technique, when you relax into Alpha and let the memories come to you, and when you use visualization to recreate an event.
The mental mastery you develop using the Silva Method is valuable in all areas of your life. Use the techniques to remember information, eliminate bad habits, build self-esteem, and create a better life.
Learn this and other healing techniques of the Silva Method

Sign up and download a free Mind Body Healing Kit to enjoy the healing effects of the alpha sound!


Related Posts: