Have you ever gotten a thought stuck in your head like an awful 80s pop song stuck on infinite repeat? It can be maddening to say the least!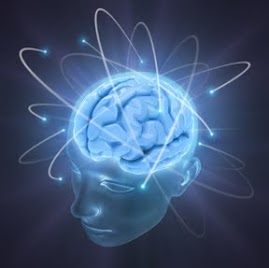 Most obsessive thoughts are not Obsessive-Compulsive Disorder (OCD) but it's interesting that in French, OCD is called "folie de doute," or "the doubting disease." Normal obsessive thoughts often center around doubt, anxiety, fear and worry. It's really just your mind doing its job solving problems. Unfortunately, it attempts to problem-solve according to its usual way of thinking, and it's not coming up with a solution. This piques your interest and you unconsciously start to obsess about it. It's not your mind's dogged determination to solve a problem that makes it  obsess about a topic, it is your interest in certain thoughts that creates the obsession. Thoughts only become obsessive when you show interest in them. Your mind sees that you are showing interest in a thought it has generated, so it generates more like it – because these thoughts must be important!
Your mind generates thoughts automatically most of the time. It's so automatic that you cannot predict what thought your mind will generate 30 seconds from now (if it's on auto-pilot and not controlled by you). Getting control of the mind so you can avoid latching on to a thought will prevent your mind from being obsessive.
Stopping Obsessive Thoughts
1. Identify and name the fear. What are you afraid of? Just acknowledging your fear gives you some power because now you have something concrete to solve.
2. Ask yourself if there is anything you can do about the situation right now.  If there is, DO IT. If not, tell yourself that you will deal with the situation later. You can actually program yourself to do this, using the Silva Three Fingers Technique! You can program yourself to revisit the situation at a later time – and even program yourself to give yourself free rein to obsess to your heart's content for a specified length of time.
Learn healing techniques of the Silva Method

Sign up and download a free Mind Body Healing Kit to enjoy the healing effects of the alpha sound!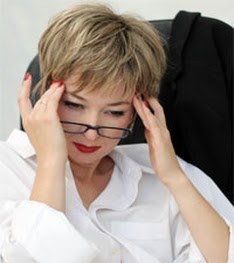 3. This one takes courage but it's probably the most helpful. Allow yourself to imagine the worst that can happen. And then ask yourself, "So what?"
For example: you've had your hours cut at work and you can't make the mortgage payment. You are up all night obsessing about not making the house payments. Imagine this: OK – so your lender puts the house in foreclosure. Ask yourself, "So what?" Really, what is going to happen to YOU? (Not your pride, not your ego, not your credit score, but YOU?) OK you've lost the house and you have to move. "So what?" What real catastrophe has befallen you? Other than your pride and your ego, everything will be okay. "Life as you know it" is over but this is just a new chapter. It's still life, just different from what you're used to. Your family will adjust, friends will be supportive and understanding… and you will be richer for the experience and the lessons. Put it in perspective. Much worse things have happened to people. You can adapt and deal with just about anything life can throw at you!
4. Distract yourself. Taking your attention away from the object of your obsession takes the wind out of its sails. Give your mind a new topic: something that requires your attention or something funny. You know how a mom can ease a child's pain or anger by making the child giggle, right? The child starts to laugh, and immediately forgets the upset! Of course kids don't obsess with the mastery of adults, but you get the idea. It works on adults too.
5. See the big picture. It's easy to make a monumental drama out of a stupid little mistake so look at it from the big picture perspective. Is it really going to ruin your life like you think it is? Probably not. This is also a re-direct technique that helps pull your focus away from the infinite loop.
6. Ask yourself, "What is the lesson here? What good can come of this? What's the silver lining?" This will help you see the situation in a positive light – and it's better to obsess about something positive, isn't it?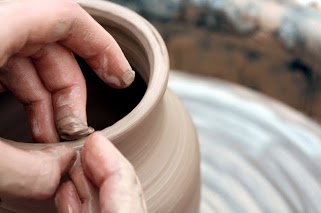 7. Be present. Obsessions ONLY center on the past (regrets, guilt, "shoulda-woulda-coulda" and "if only I could go back and fix this") or on the future (worrying about "what if"). So put yourself HERE, NOW. Start by involving your senses to bring yourself into present-awareness. If you can bury yourself in a demanding mental or physical task, all the better. Give whatever you're doing your undivided attention – yes, even folding the laundry.
8. Be grateful. Gratitude for what was, what is and what will be is transformational. You will stop seeing your problems as problems but as lessons; you will appreciate what you DO have instead of obsessing about what you DON'T have; and you will restore inner peace.
9. Before you go to sleep, use the Silva Glass of Water technique to program your mind to hunt even deeper for a solution that may be escaping your logical thought processes. If you don't have enough information to solve a problem, this technique accesses deeply hidden stores of information as well as the right-brain creativity.
10. Let it be. Sometimes, problems go away on their own IF you stop giving them mental and emotional energy! "What you think about, comes about." If you use the above techniques to derail the worry train, and focus on what you WANT, you take away the momentum. Your obsessions lose their impetus and their power over you. Keep focusing on what you want, and applying your energy toward making what you want reality.
You can switch the mental channel away from that dreadful "80s song" of a thought (that should never have been written or performed, yet managed to take up residence in your mind). Use the Silva Method to get control of your mind, choose the thoughts you want, and stop obsessive thoughts for good.
Learn healing techniques of the Silva Method

Sign up and download a free Mind Body Healing Kit to enjoy the healing effects of the alpha sound!


Related Posts: