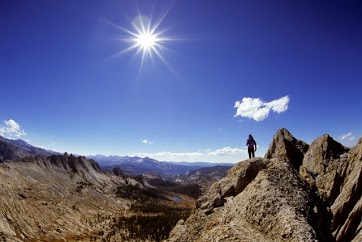 If you've ever had an anxiety attack, you know how terrible and debilitating it can be. People might tell you to get a hold of yourself and quit worrying so much – in a well-meaning way to encourage you to be strong; but unless you know how to stop an anxiety attack, you will continue to have them. And the good news is, you can stop them. There's no need to feel helpless and hopeless! There's no need to have your sleep be interrupted with overwhelm! There's no need to become paralyzed into inaction or into making snap decisions! And most of all, there's no need to allow anxiety to ruin your enjoyment of life.
Some doctors prescribe drugs to help curb anxiety. But the truth is, although the immediate symptoms of the anxiety attack may be relieved with drugs, unless you do something about the cause of your anxiety, you'll just keep repeating the cycle.
Yes – you can learn to keep anxiety from taking control!
The Silva Method teaches you to calm yourself  immediately in any situation, with mind control. Any time you have a negative thought, that thought has the potential to spiral out of control – IF you pay attention to it! That's how thoughts multiply. If you show interest in a thought, the mind assigns a level of importance to that thought; and the more you think about something, the more important it must be… so the more emotion you feel, and the more similar thoughts pop up… and you quickly go from bad to worse.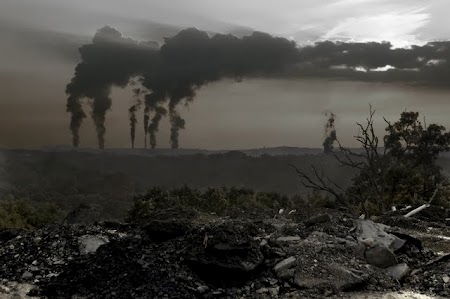 The key is to get control of your thoughts and emotions immediately, before they escalate. Use the Silva "Cancel, cancel!" method to STOP an unwanted thought from taking hold.
When you're thinking about something unpleasant or some problem you have, that negativity automatically causes the stress response. The brain can't tell the difference between a physical threat and an emotional threat so it responds in the same way – by dumping stress hormones into the system, allowing you to quickly escape or fight off the perceived danger. That's great, short-term because your thinking does get very clear and focused so you can think your way out of the situation; however, you can't physically escape emotional stresses and if you keep giving attention to a situation by envisioning the worst possible outcome, those stress hormones keep flooding in. Then your anxiety escalates right along with your stress level.
Gaining the ability to self-soothe immediately becomes a life-saver because it prevents anxiety attacks; and it makes you less prone to having them in the future!
As you feel the signs of anxiety coming on (your thoughts suddenly shift to laser-focus on what can go horribly wrong) and your body tenses up as it prepares to fight or flee – you can quickly calm yourself, relax into the alpha brainwave state and regain control of your emotions and your thoughts.
Here's what happens when you're in the alpha brainwave state:
As the brain and body relax, the brain releases calming substances that counteract the effects of tension-producing stress hormones. Your blood pressure, respiration and heart rates go down, tension leaves your muscles, and you feel yourself – literally feel yourself – becoming more in control of yourself. When you feel in control of yourself, you tend to feel more in control of the situation too!
Your thought processes clear up when you're calm (no rash decisions, no knee-jerk emotional reactions). In alpha, you think holistically, using both your logical and your creative mind for more effective problem-solving.
When you're calm, you have control over your thoughts and emotions. You can immediately replace an unpleasant thought with a mental image of what can go marvelously right. The ability to visualize a positive outcome is essential. Learn how the Silva Method will help you use your imagination to paint a better mental picture (and remember, what you think about, comes about if you give it enough mental energy!): http://www.silvamethodlife.com/visualization-meditation/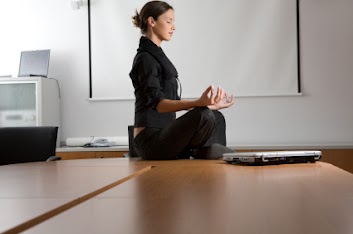 Self-mastery work is done outside of a heated situation, in meditation (in the alpha state). First, you recognize the triggers that cause your anxiety; then you become aware of the thoughts that perpetuate the anxiety and the emotions that they generate; and then you begin deliberately and systematically replacing them. You can immediately cancel out negative thoughts – simply by saying, "cancel, cancel!" And then, imprint positive thoughts and emotions. When you master this, you can apply these methods in the heat of the moment.
With practice, you will create physical changes in your brain that will enable you to remain calm instead of spiraling into anxiety. It's interesting to note that your brain is actually designed to change! Every new thought or every bit of new information creates new neural connections in your brain. Over time, if you allow negative thoughts to run free in your mind, you develop some ridiculously powerful and efficient superhighways of neurological connections based on negativity. These cause your automatic anxious response to certain triggers!
Within about 30-45 days of daily self-reprogramming (imprinting new, positive thoughts) those thoughts become habit. Positive thoughts and emotions become your default way of thinking, instead of automatically defaulting to anxiety and panic.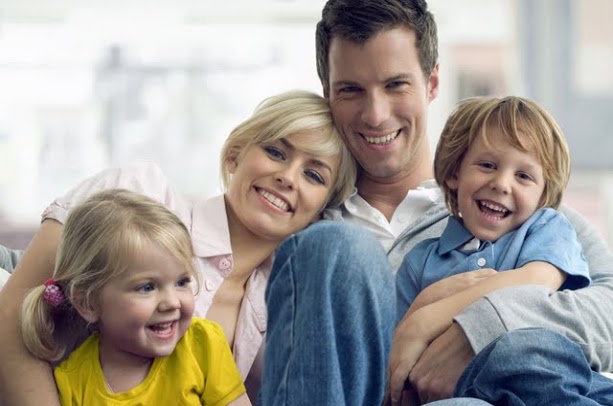 You don't have to set aside time to meditate so you can enter alpha. You can do it anytime! An anxiety attack can be stopped within minutes, giving you control of yourself very quickly. The more time you spend in alpha, the more self-control you have; then, you begin to see increases in your confidence, self-worth, awareness, inner peace and happiness! You'll be able to handle any situation rationally, with self-mastery, dignity, and grace.
Having the ability to stop anxiety attacks helps you cope with daily annoyances and life's unpleasant surprises in a healthy and proactive way; and at the same time, your stress level will plummet!
Sign up for the Silva Method program and find out how powerful mind control is for completely changing your life around – even with regard to anxiety-producing situations you believe you can't control!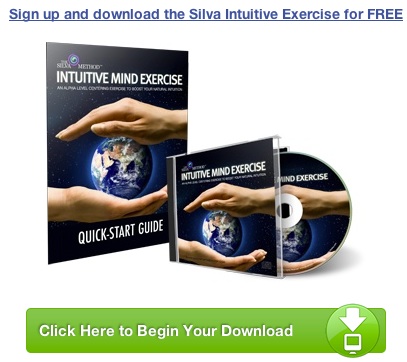 Related Posts: