There probably isn't a person alive who hasn't dreamed of a life do-over. No matter how old you are; no matter your history, mistakes, regrets and failures, you can start fresh.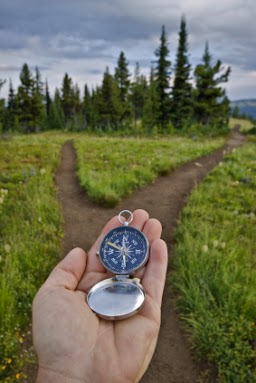 Any time you have a major life change, you reinvent your life: becoming a parent; divorce; career change; moving to a different country; retirement; becoming a full-time student… etc. Chances are, you've already reinvented your life several times.
Reinventing your life may equate with survival. Economic downturns, financial crises, job loss and divorce often force people into survival mode. It's common for people to say, "I have nothing to lose so I might as well do what I love." Adversity can be the source of great opportunities!
A life reinvention means you have some unfinished life business. If you get excited about reinventing your life, you're ready for the next chapter. This article gives you the tools for going about it consciously for the best results.
Whether you're a mom looking for personal fulfillment beyond the kids; anyone feeling stuck, bored or without purpose and thinking, "is this IT?"; a boomer facing retirement; anyone with a big, bodacious dream – here are the essential steps to reinventing your life!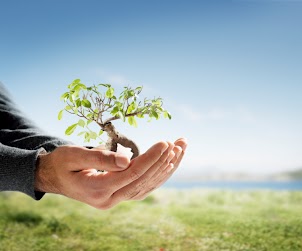 1. KNOW WHAT YOU WANT. What is your passion? What do you feel you MUST share?
What do you want your next chapter to be about? Make sure your new chapter is authentic to you; throw out the word "should" and replace it with "want." It's okay to want what you want. Live YOUR dream.
2. KNOW WHY YOU WANT IT. Reinvention is tough if your fear is greater than your reasons for wanting change. Your Why must be bigger and more compelling. It must be strong enough to overcome negativity, including negativity from well-meaning friends and family! Your Why is your passion, commitment and motivation. It will carry you through doubt or difficulty! You will be spending time, energy and resources reinventing yourself. You'll throw your heart and soul into it. That's a lot to ask – do you know WHY?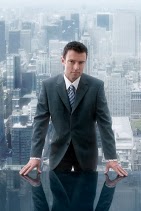 3. KNOW YOURSELF. Will you get in your way as you reinvent your life? Is this the right time? ("Is this the right time?" doesn't mean giving in to doubt and fear and relegating your do-over to the future because right now you are scared and the 'right pieces' aren't in place.) A reinvention often comes when you are 'ready but not ready'; when the energetic environment is ready but your conscious awareness hasn't caught up to your energy yet!
Are you more scared than excited? The seeds have been planted but maybe you need time to clarify what you want and why you want it. Are you more excited than scared? GREAT. It's time. But be realistic, too. Marry logic and intuition and ask yourself,
Do I have the financial resources to survive a major lifestyle upheaval? Can I easily adjust to a lower income while I make a transition? Can I live without a steady paycheck?
Do I have the mental and emotional toughness to stand up to criticism and handle setbacks? Do I have the indomitable spirit and strength of will to survive months and even years of hardship? Can I stay true to my vision and my passion or am I easily influenced by others?
Am I a self-starter who can stay motivated when the romance has worn off and the daily tasks seem like drudgery… and other excitement beckons?
Can I manage my fears? Do I dare take chances and possibly fail?
Do I have people who will support my reinvention?
Am I cheerful, optimistic and positive? Can I visualize what can go right instead of dwelling on what might go wrong?
Am I willing to radically change how I think and act? Am I willing to challenge my beliefs?
Am I willing to accept that "LIFE AS I KNOW IT" will end?
These questions point to character traits that are necessary for success. You may possess them now, or acquire them as you reinvent yourself. You can speed up the process, change your mental and emotional makeup and adopt the success mindset by using Silva mind-control exercises. Success begins in your mind. Change your thoughts and you will change your life!
Learn the life changing techniques of the Silva Method
Sign up & download the free Silva Centering Exercise
4. PLAN. What are the early steps you will take? What resources will you need? What are your daily steps? What's the timing?
5. SUPPORT. Will people close to you support you, encourage you, help you… or will they ignore you, avoid you or get in your way? You can wing it solo, but success is easier if you assemble a support team – people who "get" you, motivate you, share wisdom, teach skills, support you, etc. Cast your net now for the people you feel will help you in your reinvention.
6. ACTION: What Gets It Done
Visualize! Use the Silva method to visualize, clarify and intensify the image of what you want. In your mind, make your new life as real as your thumb. You must see and feel what you want before it can become real.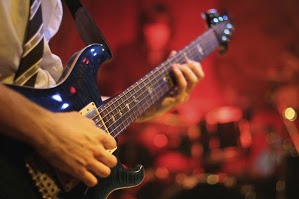 Create an action plan. Are you a free spirit who never plans? Make life easier on yourself by having an idea of what you can expect. Prevent overwhelm and manage fear NOW while the passion is high, before the reality of your dream starts to scare you more than it excites you.
A GREAT first step is to order some business cards. You can do this for practically no money. Having this 'proof' will motivate you and help you embody your dream – to live it, breathe it, talk it and act it.
Take the first step in your action plan. Take a course, make a phone call, research, network, talk to people, begin securing resources, etc. Get the ball rolling! Your reinvention will energize you! It doesn't matter if you don't have all of the skills or knowledge you'll need. Nobody does, at first. So jump in and have fun learning as you go!
Learn the life changing techniques of the Silva Method
Sign up & download the free Silva Centering Exercise
Related Posts: