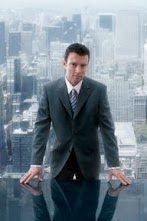 "I can't read your mind" or "I'm not a mind reader, you know" are often heard when couples or clients argue about misunderstandings. It would be so nice to be able to read a partner's mind… or a co-worker's… or a competitor's…
Can anyone learn to read minds? Yes!
First, let's explore what mind reading is. Mind reading is not closing your eyes, focusing your mental energy and hearing the word stream of what someone else is thinking. If anyone has figured out how to do that, they aren't spilling their secrets.
The mind is more than just words, anyway – it's emotions, intentions and desires that may not even be verbalized. You may not get actual words out of reading someone's mind – but you can pinpoint almost exactly what a person is feeling, what they are trying to communicate, what they are trying NOT to communicate, what they like and dislike, and what they want.
This inevitably leads to better relationships with everyone. You'll be more attuned to what people want and need. Imagine if other people always knew what you wanted!
You can develop techniques to read subconscious signals: body language and the way they speak. You also need to develop listening skills and trust your intuition.

Learn how to boost your intuition to be able to tap into other people's minds
Sign up and download the SIlva Intuitive Exercise for FREE
Body Language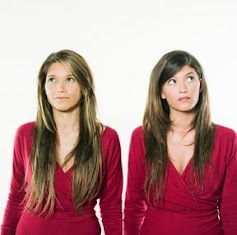 Subtle clues to what a person is really thinking will help you sift through statements or actions that conflict with a person's thoughts and help you "read" their mind. Physical movements, a person's proximity and orientation to other people and voice pitch give you information about their mood. For example, if they speak calmly and measure their words yet their body movements appear agitated (foot tapping or fidgeting) and their body is oriented away from you, they are not verbally expressing emotions their body is expressing. Learn by observation what people want to say but can't, or won't.
Pay close attention to a person's 'presence.' Is their body signaling disappointment? Anger? Sadness? Joy? Fear? Excitement? Confidence? Sexual arousal? Aggression?
They say that the eyes are the window to the soul – absolutely correct! You can tell a lot about what a person is thinking by focusing your attention on their eyes. Lack of eye contact and excessive blinking usually mean deception. But you also have to consider other body language when reading the eyes since some people are very shy and uncomfortable with prolonged eye contact (this may be a cultural difference as well). Avoiding eye contact may be due to insecurity so don't read TOO much into that. Where a person looks is something they can control; but one thing they cannot control is their pupils (the black center of the eye). The pupils grow larger when a person is excited, interested or aroused. While this won't tell you what they're thinking, it will give you clues about what they like. This can give you insight into whether they are interested in closing the deal, being friends, communicating with you, etc.
One clue to whether a person is being genuine in what they are saying is to measure their smile. If the smile reaches their eyes (in the form of smile creases and a face that lights up) then they are genuine; if the smile is mouth-only, it's forced and fake.
Non-Physical Clues
What about ESP and telepathy? Aren't these the hallmarks of mind-readers? The answer is yes and no. Yes in that non-physical information (intuition) is just as important as information gathered by your physical senses; and no in that mind reading is a complex combination of physical and non-physical information.
You can learn to develop your intuitive side using the Silva Method exercises. ESP (perceiving information in non-physical means) is something everyone has. However, most of us have been taught that it's mumbo-jumbo with no basis in science or logic. Most people choose to experience only a physical reality, discounting a spiritual or energetic reality. This is unfortunate because it closes people off to a very valuable part of their thought process – intuition.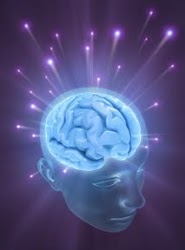 Have you ever had a flash of insight? A gut feeling? Knowing that something would happen but not knowing why or how you know this? This is intuition! Intuition comes readily when your brain is in the relaxed alpha state (as opposed to the busy, logical and critical beta state your mind is in when you're awake). Even in the waking state, the brain cycles from beta into alpha for microseconds – which is why these intuitive feelings come as "flashes."
If you develop your ability to function consciously in alpha, you would get more than flashes of intuition. You would receive this information just as frequently and normally as you receive information through the physical senses. Functioning in alpha is the cornerstone of the Silva Method.
When you're trying to read someone's mind, you must trust your intuition and understand what it's trying to tell you; let go of wondering "how" you know something; just trust that this is another way of perceiving and processing information.
The Silva Method teaches you to receive and interpret information in a way that is familiar to you (this makes it easier to believe this information and trust your intuition).
Your "gut feel" about someone is absolutely correct. Don't discount it based on logic or even appearances. You may not be able to predict exactly what a person will say or do, but you can predict whether their words or actions will be positive or negative.
The Art of Listening
The art of listening means being fully present and focused on the other person – not thinking about your reply or your own agenda. It means being able to see through an act to the essence of what they are saying. It means being completely open to the information the person is giving you. Every action speaks as loudly as a spoken word!
More than anything, mind reading is about paying attention. It's a full sensory and intuitive experience. Watch them and listen closely. Pay attention to your intuition.
Learn how to boost your intuition to be able to tap into other people's minds
Sign up and download the SIlva Intuitive Exercise for FREE
Related Posts: