Are you feeling lethargic? Are you struggling to get through the day on coffee and sugar? You may be wondering how to get more energy. In 10 minutes or less you can energize yourself, without caffeine,  stimulants or sugar… and have enough left over to take on great projects and have fun.
If you apply these techniques and make them a part of your life for a few weeks, you'll experience an ABUNDANCE of healthy, sustained energy. The best way how to get more energy is to take good care of yourself!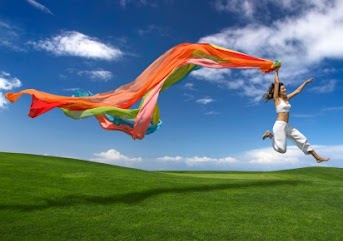 1. Take a 10-minute power nap. Whenever the inside of your eyelids is more appealing than what you're doing, and if you can sneak away for a catnap, do it. No more than 10 minutes, though! Don't get too comfortable (I nap at my desk) and set an alarm because a nap longer than 10 minutes may leave you even more lethargic. You'll be amazed at what a catnap will do for your energy!
2. Eat right: Anything fresh, whole and natural is energy food! Avoid the energy yo-yo that comes from eating sugar and other simple carbohydrates (soda, processed food, and grain-based food like bread/pasta/cereal). To prevent a food coma, eat small, frequent meals.
3. Listen to your body. Work with your natural rhythms whenever possible. Use peak energy times for intense mental work. 10 minutes of focused effort during your peak energy time is more productive than 8 tortuous hours of wandering attention. Whether you're a morning or night person, schedule demanding mental work for your peak time and save simpler tasks for lower energy times. This makes you feel energized because you're not fighting your natural inclinations!
4. Stay hydrated. Dehydrated blood is thicker, making your heart work harder. Result? Decreased physical and mental performance and increased fatigue. Your brain actually shrinks when it is dehydrated (that's why you get the dehydration headache). Electrochemical activity in your brain is enhanced with adequate water, and worsened by dehydration. Chronic dehydration leads to chronic fatigue so stay topped off – but AVOID sodas (including artificially-sweetened), caffeinated drinks and alcohol for lasting, healthy energy!
5. Socialize with upbeat, positive people. Avoid the downers and the energy-sucking drama queens. Laugh, have fun, smile and enjoy life's little absurdities.
6. Take 10-minute breaks throughout the day. Refresh your body and mind with a brisk 10-minute walk. If the weather beckons, walk outside and get some fresh air. Get the mental cobwebs out with increased oxygen to the brain and work out the physical kinks with a power walk. Even if your work is physical in nature, get away from it for 10 minutes to give your mind a break.
7. Meditate. Meditation rejuvenates your body! Physical fatigue can result from stress. Worrying makes you tired. Learn to meditate effectively using the Silva Method; and incorporate a 10-minute meditation into your schedule!
Do your first Silva meditation right after you finish reading this article
Sign up & download the free Silva Centering Exercise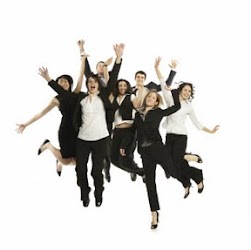 8. Get enough good sleep. Learn Silva Sleep Control techniques to program yourself to fall asleep, program yourself to sleep stress-free, and wake up when you want to with no alarm; and Silva self-control exercises to manage stress, control your mind and paint a more positive mental picture.
9. Easy on the java! Be careful with caffeine, or eliminate it altogether. Caffeine is loses its effectiveness over time, making you need more. This places extra stress on the adrenal glands, causing your body to be in a perpetual state of fight or flight. Over-consumption of caffeine can affect your adrenals to the point of adrenal fatigue. Avoiding simple sugars and high-glycemic foods makes it easier to get off a caffeine dependency.
10. Eliminate soda and energy drinks. Whether it's sugar- or artificially sweetened, soda has zero nutritional value and contains many health-damaging substances. Your body has to expend energy to cope with artificial substances and toxins, leaving less energy for life's fun pursuits. Energy drinks are only slightly healthier and pack a powerful stimulant punch that stresses the body. If you fuel your body right with good nutrition, you do not need energy drinks! Drink sparkling water if you like bubbly stuff, drop some lemon wedges in a pitcher of water for a bit of flavor, or drink tea or diluted real fruit juices instead.
11. Stimulate your senses: wear bright colors; use lavender, mint and citrus to scent your living and work space; listen to upbeat music.
12. Spend 10 minutes a day cleaning and/or organizing. Clutter sucks energy! Simplify, organize, streamline and lighten the load. Consider this: for every item you own, including your home and everything in it, you had to work a certain amount of time to purchase it, store it, maintain it, clean it, etc. To work, you expend energy. Is each of your possessions worth that energy sacrifice on your part? Own less, to feel more energized. Organize and prioritize your to-do list; delegate more, and learn to say NO more.
13. Exercise daily. Even if you can only manage a few 10-minute power walks, MOVE YOUR BODY every day. It's better to do several short sessions than being sedentary for a week and then going hard all weekend. Your body is designed to be used daily. Reorganize your schedule and MAKE TIME to care for yourself!
14. Take mini-vacations. If your work schedule allows it, add two days to a weekend once a month instead of saving up for one big vacation that comes ONCE A YEAR. You'll be more energized at work knowing you don't have to wait another 11 months to really relax (because weekends are inevitably too short!).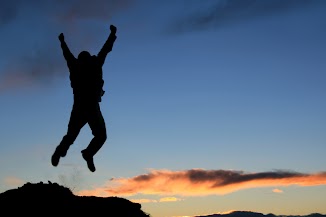 15. Splash cool water on your face. Nothing is more refreshing!
16. Live purposefully. Find what you love to do, and boldly go do it. Have you ever seen a lethargic person when they're following their passion? No! They are happy and buzzing with vitality and life force!
17. Think positively. Negativity sucks energy too. Pessimistic, depressed people are lethargic while positive, optimistic people are full of energy.
None of these remedies to low energy take much time or effort. The only effort is establishing new habits. Once these lifestyle changes are "part of you" it's easy to stay energized all day!
Start learning the Silva Method today
Sign up & download the free Silva Centering Exercise
Related Posts: