You're working at the computer, and the beast is moving slower than a surly teenager… you click on something and wait, and wait, and then your finger starts clickety-click-click-clicking the mouse impatiently… because frustration-clicking magically makes the computer work faster? Of course it doesn't; it's an outlet for your frustration! That's no big deal occasionally. But if you're chronically impatient, you'll want to learn how to be patient before your impatience causes problems like uncontrolled anger and high blood pressure.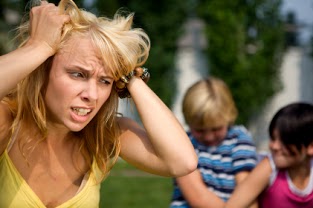 It's a hurry-up world, but do you have to buy into that mentality? No – and you don't have to move to the country and unplug from society. Just identify WHAT makes you impatient, WHY it bugs you so much, and HOW to manage your impatience. 
Tight schedules and deadlines contribute to the hurry-up mentality. Any down time or lull in the action seems like an eternity and waste of time. Minutes drag by and with each second, your anxiety about NOT DOING increases. But why would this bug you if your to-do list wasn't so full? Overwhelm naturally leads to anxiety and inability to relax in the moments between action. Solution? Organize yourself; manage your time; prioritize your tasks and learn to say NO more often. Even at work, people may not understand that you are already at capacity so make sure you communicate that.
Can you let go and just BE? 'Being' doesn't mean vegging out in front of the TV; it means being fully present, taking in the experience with enthusiasm and curiosity, savoring and enjoying each moment instead of mentally rushing ahead to get to the next. When was the last time you sat and watched the world stroll by? When was the last time you went for a walk with no agenda (including getting a workout)? When was the last time you relaxed in the checkout line instead of getting upset if the clerk had to price-check a few items for the person ahead of you? When did you last meditate? Most of us are so conditioned to DO that we neglect to BE. Learn meditation in the Silva Method, and experience the joy and the art of being. You will be less stressed and much happier.
Start your first Silva meditation today
Sign up & download the free Silva Centering Exercise
What triggers your impatience? Is it snarled traffic, the antics of your kids, slow-moving people who aren't giving their best effort…? Make a list of what causes you to lose patience. And then, change your perspective. See the slowness of a situation as a blessing. See what this situation can teach you.
Use the Silva Mental Housecleaning tip to stop impatient feelings from taking hold: recognize that you are becoming impatient; cancel the negative thought; and substitute it with a positive thought. For example: Stuck in traffic? Your blood pressure rises as traffic moves glacially… You're going to be late for work again! OK – deep breath. Relax. Look for the blessing. You get extra time to think about creative solutions for your projects. You can use this time to plan and prioritize your day (in your head, not on paper please!). Just because you're at work for 8 or 9 hours doesn't mean you're productive the whole time. Make the most of the day's tasks by prioritizing and focusing on the 20% that give you 80% of your results. And even if you are late to work you will be more productive.
The most important lesson in patience: whatever bothers you just IS, and you choose to let it bother you. Your reaction causes impatience, NOT the person/thing/event itself.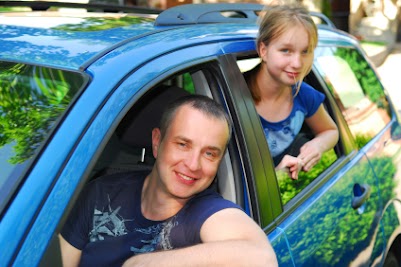 Patience requires realizing that life doesn't happen TO you (and you are the hapless victim of circumstance) but that life happens THROUGH you. You choose how to respond to a situation. You choose your experience. You decide if and how external events will affect you.
Learning Patience:
1. See the big picture. The good things often take time. Enjoy the process, enjoy the journey. Laugh off the little things!
2. Practice compassion. Everyone is trying to get through life, and if someone does something that annoys you, be compassionate. Maybe they are struggling in ways you can't even imagine.
3. See the lessons. What can you take away from a situation other than negative feelings about how something "did something to you"?
4. Expect the unexpected. Life is full of surprises so always remember, it's about the journey. Do you want to think back on your life and remember all the times you were impatient for it to be done? Do you want to remember your frustrations and anxiety? Or do you want to remember how AWESOME these precious moments are?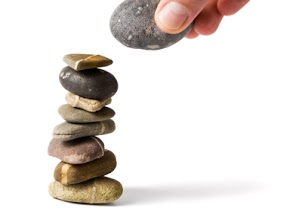 5. See yourself as others see you. When you feel yourself becoming impatient, see yourself as others see you – getting ridiculously worked up over nothing. You've seen these people – getting all red in the face and angry… How do you see impatient people? Do you see them as arrogant, "entitled", insensitive and uncaring about anything or anyone getting in the way of their agenda? Do you see their lack of self-control? Your impatience often has the opposite effect when you're trying to get people to move faster. Some will slow down even more in retaliation to your impatience, and others will be paralyzed into inaction because of the stress your impatience causes them. Ultimately, impatience is extremely unproductive!
6. Make yourself slow down, especially when you feel rushed. Act calm, and you will start to feel calm. Act unhurried, and you will start to feel unhurried. This really works!
The key to everything is patience. You get the chicken by hatching the egg, not by smashing it open. – Arnold Glasgow
Lastly, snap decisions are a symptom of impatience. They are emotionally charged and often not the best choice for you. Patience leads to better decisions based on rational analysis rather than emotionals. Use the Silva Method to:
Calm and relax yourself instantly
Control your emotional and mental response
No more foot tapping, no more mouse clicking…
You won't become a picture of serenity overnight, but keep at it. Patience can become a habit.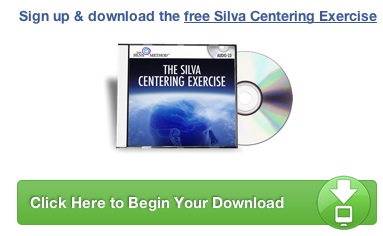 Related Posts: