With the personal growth movement in high swing people are becoming more aware of their external environment and how they may be stopping them from fully achieving the life they truly desire. People are now realizing that they can have it all… So many people already do! We have come in to a time where people are taking the incentive to explore their own person growth.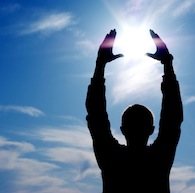 In turn, this create a happier, healthier and more spiritual life for them. One of the biggest reasons is that they are more conscious of which one of their external environments need to heal in order to be more success in there person growth.
The article below explains, in greater detail, how you can become more holistic to improve your overall quality of life. It is a great article, read it and after let us know what you think. Also, let us know how holistic healing has helped to improve you life and personal growth.
Holistic Mental Health Practices for Personal Growth
Holistic health and natural healing are more popular now than ever. While you might know a lot about natural healing methods that involve eating the right foods and keeping a balanced nutritional picture, or using herbs and techniques like acupuncture or reiki instead of drugs for healing, you might not have given much thought to holistic mental health techniques for the purpose of personal growth.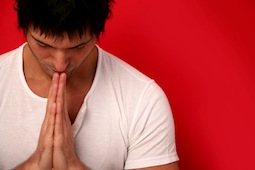 Using holistic techniques to manage mental health makes sense, when you stop to think about how absolutely mind numbing some of the most commonly prescribed psychiatric drugs are. Doesn't it make sense to heal the mind naturally, rather than adding even more chemicals to an already imbalanced brain? Holistic mental health practitioners think so!
The Big Picture: What Holistic Mental Health Encompasses
Many people discover that once they get any mental health issues under control, they have an easier time growing into the kind of people they have always longed to be. At the same time, some worry that they'll end up on prescription drugs that can cause lasting negative effects. This is just one reason why the emergence of holistic mental health practices is so exciting.
Holistic mental health practitioners recognize that many physical and emotional problems can stem from various things:
Imbalanced diet or nutritional deficiencies – Do you eat a lot of highly processed foods or foods containing high amounts of sugar or other elements that are less than healthy? Do you get enough fruits and vegetables each day, and do you try to eat protein from various healthy sources? Do you drink enough pure, fresh water? What about your vitamin and mineral intake? Diet and nutrition play a role in every aspect of our lives, so if you want to help balance yourself so that you can experience more rapid and complete personal growth, taking a look at your diet can be quite helpful.
Food allergies or sensitivities – Many people are sensitive to a certain food, or even highly allergic to a food, and just don't know it. Could you be one of them? If your cells and tissues are inflamed due to food allergy, then your body is not functioning at an optimal level – and if that is happening, then personal growth can really be stunted.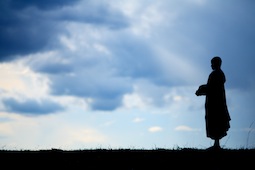 Toxic environments – What kind of chemicals are you exposed to each day? Where do you spend most of your time? What is the air quality like, in the place where you live? What kind of personal products do you use? Even small amounts of chemicals can affect our brains and our thought processes. A holistic mental health practitioner can help you discover whether certain elements of your own environment are causing you more harm than good.
Low level of spiritual involvement – As the process of holistic mental health takes body, mind, spirit, and environment into consideration to form the bigger picture, spiritual involvement is a concern. By spiritual health, holistic practitioners are not thinking so much about whether a person practices a particular religion – even a person who does not participate in organized worship or faith based practices can have a healthy spiritual life. Do you nourish your inner self with positive things? Do you read books that enlighten and inform your higher self? Or do you primarily pay attention to big media and simply soak up negative messages from various sources within your environment?
How Holistic Mental Health Practices Can Improve Personal Growth
Just as there are many aspects to the various impediments to personal growth, there are plenty of ways holistic mental health practitioners help their clients to move in a positive direction.
Talk therapy is a big part of the practice of holistic mental health, just as it is a part of traditional psychological health practices. Today, much of the stigma that has accompanied the idea of "seeing a shrink" has dissipated, which is why many people engage in talk therapy, even when they don't have a lot of really obvious issues causing severe problems. It's just one more way to stay well balanced and get the kind of perspective that can help a person achieve personal growth.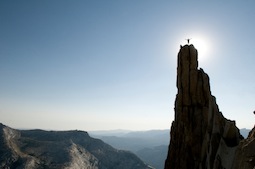 Diet and nutrition counseling also play a major part in holistic mental health, as you might have guessed from seeing the list of things that can cause problems from a holistic perspective. Processed foods are full of chemicals and even some of the fruits, vegetables, and grains we believe to be good for us can contain pesticides. Since all these substances, and more, can cause mental imbalances, holistic mental health practitioners spend plenty of time educating their clients about the need for an optimized diet.
Biochemistry, which is related to nutrition, is the key to correcting the faulty neurotransmitters that lie at the root of all kinds of mental health issues. While mainstream mental health practitioners do address neurotransmitters, they normally do so with drug therapy rather than with dietary and lifestyle changes, as holistic mental health practitioners do. The interconnectedness of the mind, body, and spirit are emphasized as well. The holistic approach recognizes that the mind, body and spirit all have a profound impact upon each other. Even more mainstream doctors and mental health practitioners have started to realize that utilizing methods that break the barriers of conventional psychotherapy practices can make a big difference in helping patients to achieve optimal psychological function – and that these type of methods can help pave the way toward greater personal development.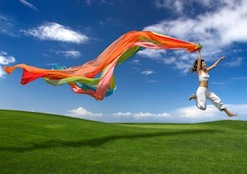 Optimizing mental health using holistic means can help aid personal growth in a variety of ways. When we make the commitment to clear our bodies of toxins, we allow everything to function perfectly – just as nature intended. While holistic methods might take a little longer to work than psychiatric drugs do, there are never any ugly side effects, and the end result is a better, more complete person who functions wonderfully on all levels – and one who is capable of achieving anything he or she desires.
Related Posts: