The mind is very influential in the state of your health. It's well-known that a patient's mental state can either speed up or delay healing, but how do you get control of the mind so that you can push through pain, lessen depression, deal with fear and anxiety and stop focusing on your problem?
The Mind-Body Connection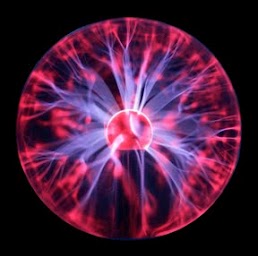 The mind/body 'connection' is always in play. In fact, there is no connection between the mind and the body at all ('connection' implies two separate entities). The mind and body are inseparable. A feeling of well-being in the mind will create a feeling of well-being in the body; but the state of the body can influence the state of the mind too, which is why it's so easy to sink into the negativity of pain and fear that comes with many illnesses, injuries and diseases.
Healing Meditation and Stress
Healing meditation helps take away the burden of stress. That is where the real magic lies! Stress causes or exacerbates all physical, mental and emotional problems. Any time you have a negative thought or emotion, the brain signals the release of stress hormones that are intended to help you fight or run away from the cause of your distress. But if the distress is emotional, there's no way to run from it; over time, emotional distress builds up in the body in the form of excess stress hormones. This upsets the body's natural balance and illness or disease will manifest. The negative state of the mind has influenced the body. And once the illness or disease has taken hold, the negative state of the body influences the state of the mind… resulting in a dangerous downward spiral of negativity and poor health.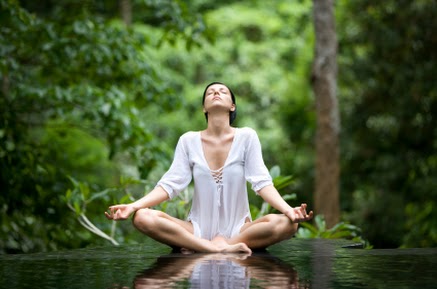 Healing meditation can be your most powerful 'medicine' – or rather, non-medical way to speed up healing and promote wellness. The Buddha said, "The mind is everything. What you think, you become." If your mind is used to perceiving suffering, then that is what you will experience. No matter where you place your focus, the feelings will be intensified: if you focus on suffering, your suffering will intensify. So the trick is to learn to focus on happiness, and in the process of intensifying happiness, your suffering will dissipate on its own.
Any meditation practice that you enjoy will have healing benefits. If you are new to meditation, the Silva Method will train you to enter and stay in the meditative state any time you desire – even briefly in case of a stressful event – so that you can maintain good health through a more relaxed brain and body and emotional equilibrium.
Types of Healing Meditation
One type of healing meditation is mindfulness meditation. Here, you simply become aware. This may seem like a foreign concept that seemingly has nothing to do with wellness but when you practice mindfulness meditation, you come to realize just how much of your life is run on autopilot. You aren't necessarily aware of the rampant negativity in your everyday thoughts!
Imagine your mind like a candle flame. When the mind is too busy and agitated, and your thoughts are centered around negativity, the flame is erratic; it jumps and flickers as conflicting emotions vie for attention. Mindfulness meditation helps you become aware of your thoughts, and quiet the mental chatter so that the 'flame' can burn steadily and give off consistent light. A calm mind is a calm flame, giving off a steady light.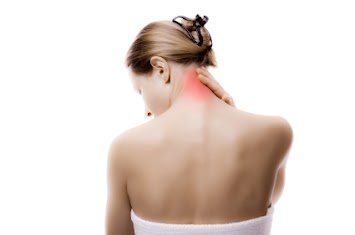 When you become aware of the persistent negative nature of your thoughts – and you learn to not become entangled in the drama – you can begin to systematically eliminate the negative thoughts by deliberately imprinting new, positive thought patterns. There are several potent Silva exercises such as Mental Screen and Mirror of the Mind that will help you create new thought habits, which will change the inner reality in your mind… and positively influence your physical health.
A Simple Healing Meditation
Here is a short, simple healing meditation you can do anytime. Sit in a comfortable position, eyes closed and hands folded gently in your lap (where you sit does not matter, but if you can, sit upright with your spine unsupported). Use the Silva Method 3-to-1 countdown method to enter meditation and then:
Imagine your body filling with light, from the crown of your head all the way to your feet, filling every cell with radiant loving energy.
As the light moves into you and permeates every cell, feel your body relax.
Imagine all areas of disease, illness or pain in your body as dark areas without any light of their own. As the light fills each cell, the darkness begins to dissipate. This is just like turning on the light in a dark room – only this time, you keep adding more and more light until every dark corner is filled with loving energy and light.
Feel this light extend out beyond your body; let it radiate outward.
Scan your body. Send more light and love to any area still encased in darkness. Any part of you that is uncomfortable or in pain needs this light!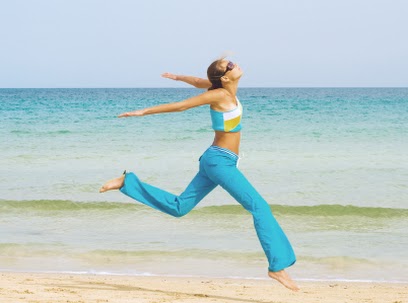 Visualize yourself in PERFECT health – giving no thought or emotional energy to the current situation. See what you want to see, and say, "I am in perfect health." It's important to be in the alpha brainwave state (meditation) for this. Otherwise, your logical mind will protest that no, you are in fact NOT in perfect health. This message MUST be imprinted on the subconscious mind to reprogram the negativity that promotes ill health!
Repeat this short meditation several times a day to keep your mind positive. To complement the healing meditation, learn powerful Silva visualization and pain control techniques.
With practice, you will see a definitive turnaround in your state of mind, and subsequently your physical health. Last but not least, laugh. Surround yourself with positive, happy people who can help you take your mind off your suffering and improve your mindset!
Learn more about the Alpha Level and how it can transform your life
Sign up & download the free Silva Centering Exercise

Related Posts: