Oh, the pounding! The pressure! The pain! The throbbing!
Headaches (especially if they've become a chronic condition) can be debilitating, especially if you suffer from them frequently. But instead of trying to medicate your headaches away when you get them, how about looking into the cause of these unpleasant and painful symptoms?
Stress is responsible for up to 90% of all headaches, say doctors. A few are caused by dehydration, and fewer still by disease or illness. Any type of headache can be relieved by using the Silva Method's Headache Control.
The Headache Control technique is particularly effective on tension headaches and migraines caused by stress (we'll call these two types of headaches "stress headaches"). In fact, after just a few of these Headache Control technique, you will experience permanent relief from migraine headaches. The technique helps relieves organic headaches too (headaches caused by some sort of imbalance in the body), but it is recommended that you seek medical attention if they occur regularly.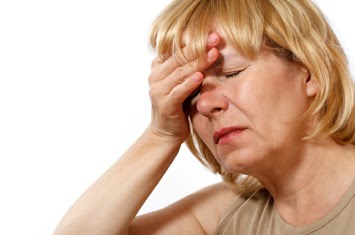 While medical treatment is effective at treating tension headaches and organic headaches, it is less effective on migraines. Either way, there is the potential of side-effects, overdose and a reliance on pain medicine. Medicating your headaches away does not do anything to prevent them. The Silva Method offers both immediate headache relief, and also gets to the root of the problem: Stress! So it's great news that you can get relief from headaches quickly and without the use of drugs and prevent future stress headaches!
When Should You Use the Headache Control Technique?
The technique is most effective when applied as quickly as possible when you feel a headache coming on. Don't delay. Not only are you going to suffer more if you wait, butit's a lot easier to implement the technique when your head isn't pounding! Sometimes headaches come on very quickly and the longer you wait to treat them, the more intense they become. Of course nobody wants to delay treating a headache – it's one of the worst feelings you can have – but sometimes medicine isn't available, or you're in a situation where you can't just up and leave to go take care of it…
… but you can always find five or ten minutes (anywhere, anytime) to enter the alpha brainwave state and use the Headache Control technique. As soon as you feel a headache coming on, apply the Headache Control technique and drink a glass of water, if you suspect that dehydration is the cause. Even if it's not, staying hydrated is a good idea, since water helps the body flush out toxins, and you don't want to compound the effects of a stress headache with dehydration.
Migraine sufferers can usually tell when they are about to get one. And that alone is enough to add to their stress level! If you don't normally experience migraines, you may still feel a discomfort or tension in the head as a tension headache is coming on. So the sooner you apply the technique, the better.
How to Use Headache Control
First, enter the alpha brainwave state. This not only relaxes you quickly and dissipates much of the stress that's causing the headache in the first place, but it is also the most suggestible brainwave state. This is the state in which you do your self-reprogramming. Applying Headache Control while in your normal waking beta brainwave state will not be effective.
Headache Control is self-programming to release a problematic, painful symptom of stress: your headache. While in the alpha state, use the five-step process for solving any problem, to solve the problem of having a headache:
     1. State the problem – you are stating that you have a headache, and that it is an undesirable feeling
     2. State the goal – you re stating that you want to be headache-free, feeling normal and healthy
     3. Establish a plan to reach the goal -  you are programming the process into your mind; that as you count down from five, the headache will dissipate with each count
     4. Implement the plan – you are counting down, as you've programmed yourself, and the headache is dissipating with each count
     5. Claim your desired end result - you are headache-free
Using the five-step process, you are programming yourself to release the headache.
Reprogram the Stress Response
You may not be aware that stress is a manufactured response. It is automatic for most people – but it doesn't have to be. Our "fight or flight" instincts are hyper-reactive to situations that don't even remotely threaten our life or even our well-being. You can also use several of the Silva Method techniques to reprogram the way you perceive situations, and the way you respond to them.  It is not necessary to react with worry, fear, tension, etc. to some situation; it's the way you have conditioned yourself to react. This response is mostly unconscious. It's not like you consciously chose to become stressed by things. But… now that you know stress is a conditioned response and you can choose to NOT be stressed out, you can begin to permanently change the way you perceive certain situations – in a new light of optimism, tranquility, calm and positive energy.
On a side note to your conditioned stress response, once you choose to not become stressed by situations (meditation is the perfect tool to achieve this marvelous ability!) – your tension and migraine headaches just won't occur anymore. Headaches are symptoms of stress, and you can eliminate the cause.
Before you reprogram yourself to remain calm during situations that used to cause you a great deal of stress, you can still get immediate relief from your headaches. One application of Headache Control is effective for tension headaches. For migraines, up to three applications five minutes apart will not only bring relief, but every time you use it, your body will 'remember' less and less how to cause migraines in the first place!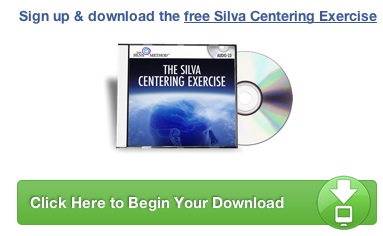 Related Posts: