If you're looking for help in how to get organized, you might be shocked by the depth of your need: the state of your home and workspace is a reflection of the state of your mind.

That might come as a surprise but if your exterior space is cluttered, disorderly, dirty, disorganized, haphazard and chaotic, your internal space is, too. A chaotic living/work space is a sign that your mind is a clutter of chaotic negative thoughts and it needs some housecleaning. Do this and you'll think clearly, your cognitive processes will be faster and sharper, your emotions will be under control and your life will run smoothly. That sounds like a daunting task, but it's not that difficult. In fact it's fun, liberating and gives you a powerful energy boost. Imagine your external space being neat and clear, free of  unwanted and unneeded things, a place where energy can circulate freely. Now imagine your mind, free of unwanted and unneeded limiting beliefs…
Start with organizing your home, one room at a time. When you've done your physical housekeeping, move on to the related mental housekeeping.
1. Get rid of anything you don't use, need, want, or that doesn't bring you joy. This will give you an immediate sense of freedom and lightness.
Mental housecleaning: Use the Silva Method to reprogram yourself to eliminate unwanted beliefs like, "I'm not good enough" or "this dream is impossible." Think of those beliefs as junk you've accumulated over the years and haven't unpacked since three moves ago.
2. Find a logical place for every item. Don't put seldom-used items with things you use frequently, if it makes putting the frequently-used item away difficult. Chances are, it won't get put away.
Mental housecleaning: Meditation helps you organize your thoughts. Getting rid of stress and clearing your mind are two benefits you'll get from the Silva Centering Technique. Stress clouds your thinking! Being able to enter and function in the stress-free alpha brainwave state will help you become organized mentally.
3. Be aware of the energetic value of each item you own: how much does it cost (in other words, how long do you have to work to have the money to purchase it)? How much storage space does it require? How much maintenance? Repair? Insurance? These factor into its energetic 'footprint' – if you spend your life working to house and care for stuff, what's the impact on your quality of life? Say NO more often to keep clutter from piling up.
Mental housecleaning: Awareness ensures your mind stays clear of negativity. Immediately replace unwanted thoughts using the Silva "cancel, cancel" method. Use visualization and self-talk to replace those thoughts with better ones.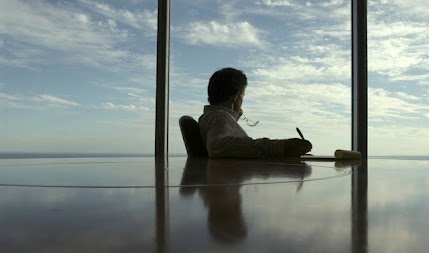 4. What's the state of the union? Are there areas in your home that attract chaos and clutter? Why – because there's a convenient horizontal surface to dump stuff on as you pass by? Every time you pass by this space, pick up and put away one item.
Mental housecleaning: Being aware of the trouble spots in your life gives you clues to the state of your beliefs surrounding that area. Use the Silva Method to reprogram those beliefs and imprint desirable new beliefs.
5. Do a 15-minute daily cleanup. Maintenance is easier than the drudgery of spending your precious weekends knee-deep in clutter and cleaning products. Give your home a quick once-over for 15 minutes every day and enjoy your weekends!
Mental housecleaning: Imprinting new beliefs takes daily, consistent repetition. Spending just a few minutes a day on short, intense self-improvement sessions quickly leads to lasting positive results. Bonus: you can do your manifesting (visualization/affirmation) exercises during your 15-minute cleanup!
6. Use the 80:20 rule – 80% of the time, you use only 20% of your possessions. Eliminate things that haven't seen the light of day for years, the "just in case" stuff. Be firm! You can borrow, rent or buy a new, better, more fashionable version if "just in case" ever happens (it almost never does).
Mental housecleaning: Over 80% of your actions are ruled by subconscious thoughts and less than 20% of your actions come from conscious thoughts. The subconscious mind is your autopilot, causing you to behave according to your programming.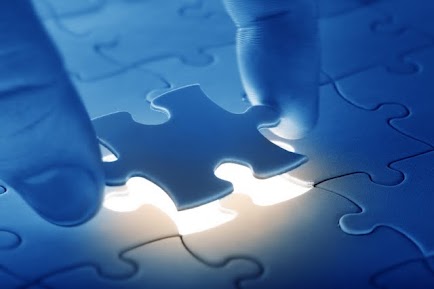 7. Look for simple organizational solutions. Put a hook by the door for keys. Having enough shelves or drawers in the closet keeps clothes from landing on the floor. Using desk organizers prevents the dreaded mountain of papers.
Mental housecleaning: Self-reprogramming isn't about complicated rituals. It's a series of simple, meaningful exercises that imprint new thought patterns. Spend a few minutes a day visualizing; a few more saying affirmations; 30 minutes meditating – and you're doing a lot in a short, focused time.
8. Keep a schedule. Be systematic in your daily, weekly and monthly chores. Some rooms require daily work; others can wait a week, and still others less frequently. Stick to a schedule – and don't forget the impact of a daily 15-minute cleanup session!
Mental housecleaning: It's easier to stick to self-improvement if you commit to a schedule. Try meditating first thing in the morning and scheduling a few 'manifesting minutes' throughout the day. The key is consistency, so make the time.
9. Set realistic goals and measurable milestones. Lack of organization is a cohort to procrastination – both behaviors are based on fear. Sometimes you have to force yourself do something. Make goals that are challenging but attainable and milestones that keep you on task.
Mental housecleaning: Work through fear-based procrastination and scattered thoughts. Organize your thoughts into a proactive action pattern instead of being chaotic and reactive.

10. Prioritize. You have prioritized your possessions; now prioritize your activities. Say NO to social obligations that bring you zero joy and lots of stress. Explain that you're tapped out and taking on just one more activity will send you to the looney bin. You can't be good to anyone if you spread yourself too thin!
Mental housecleaning: Focus on what you want. Use the Silva mind control exercises to focus your mind power on what you want. Don't allow intrusive thoughts to clutter your mind and drain your energy!
Learn this and other healing techniques of the Silva Method

Sign up and download a free Mind Body Healing Kit to enjoy the healing effects of the alpha sound!


Related Posts: