"There are always three speeches, for every one you actually gave. The one you practiced, the one you gave, and the one you wish you gave" – Dale Carnegie
Fear of public speaking strikes nearly everyone. It is the #1 fear reported by people in the USA, outranking even (gasp!) spiders and heights.
"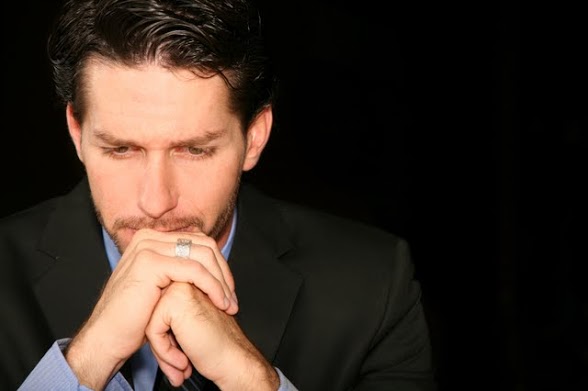 The human brain starts working the moment you are born and never stops, until you stand up to speak in public."–George Jessel
Most people can get over their fear of public speaking with practice, but for those who suffer severe anxiety and panic attacks, more thorough self-work measures are necessary. The good news is, the Silva Method can help you cure your fear of public speaking.
Public speaking doesn't necessarily mean standing on a stage giving a speech to a crowd: you are speaking publicly anytime you speak in front of others (at work, social situations, community functions, etc.) – and the "crowd" can be a crowd of one.
Poor self-image may be the reason most people fear public speaking. It's natural to believe their nervousness will show and make them appear vulnerable and even incapable.
In small doses, fear is good. The fight or flight response makes the brain sharper – the brain perceives danger and goes into overdrive to quickly problem-solve its way out of a situation. A little fear helps you focus – usually when you get into the swing of your presentation, you relax and continue without problems.
For most people, the anticipation of public speaking is worse than the actual public speaking.
However, if you're naturally more anxious your situation is different. Your anxiety can intensify during a presentation, leading to panic attacks and an inability to continue speaking.
Overcoming Fear of Public Speaking
Whether you're normally relaxed or anxious, relaxation is your first step to successful public speaking. Learn powerful calming exercises in the Silva Method so you can:
change negative thoughts ("they will hate me, I will stutter, they will see I don't know what I'm talking about…") to positive;
redirect focus from your physical symptoms (sweating, trembling, etc.)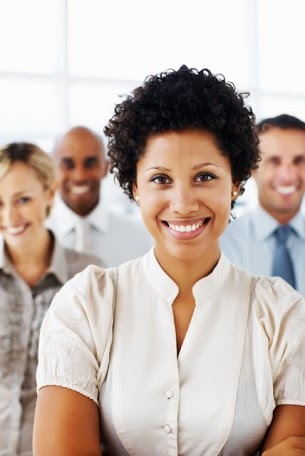 You can program yourself to be relaxed and confident while speaking by using the Three Fingers technique. The first step is to relax the brain into the tranquil alpha brainwave state. Once you're in alpha, program your subconscious mind for the desired mental state – and later, when it's time to speak, you use a simple physical action (putting two fingers and your thumb together) to automatically maintain your composure before and during public speaking.
The Mirror of the Mind
To overcome anxiety, also use the Mirror of the Mind to direct your imagination. The power of visualization can alter an existing situation and create a new one.
Visualization at the alpha level is the 'magic' formula to making you comfortable speaking in public.
Three components are at play in the Mirror of the Mind: desire, belief and expectancy. First, desire a certain outcome (you, comfortably sharing your ideas in front of others). Then, believe that your visualization is real and can become physically. And finally, expect that the desired outcome will occur. In other words, use your imagination to shift your focus from what might go wrong (freezing up during a speech and people throwing nasty remarks your way) to what will go right (you, confidently sharing your ideas to an appreciative audience).
The power of visualization is immense. Think for a moment about anything that you have created, from an essay to a meal. All of these started as ideas in your imagination before they became real, right? You had to visualize them before you created them. That's what the Mirror of the Mind does – it teaches you to deliberately visualize the creation – in this case, a state of mind that allows you to be confident in front of others.
In the Mirror of the Mind, you start by visualizing the existing situation. That's easy. You're already worrying about speaking publicly, so you're already actively participating in the first phase of the exercise. Imagine a blue-framed mirror surrounding that imagery. Give what's in the mirror a good study, and then ERASE IT. Then, move the mirror to your left and change the frame to white.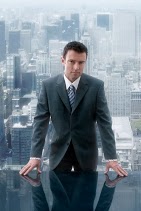 In the white-framed mirror, imagine what you want, and only what you want. There is NO room for the current situation in the white-framed mirror. Here, you see only what you want to see. Okay, back to 'belief' – the component that most people struggle with. You will come to believe your visualizations the more you practice them. Spend a lot of time visualizing what you want in the white-framed mirror. Incorporate strong positive emotions into your visualization and mentally/emotionally experience what you desire. Lock in that desired outcome using the Three Fingers technique.
This is similar to what athletes do before competition. They go within, and focus on the desired outcome, giving all of their mental or emotional energy to winning.
Next time you are going to be speaking in public, use the Mirror of the Mind to create the mental and emotional feeling of certainty that things will go right; and the Three Fingers technique to reinforce that programming. Imagination is the key! You may be nervous when you start – virtually every speaker is – but imagine yourself relaxing and calmly, confidently speaking.
Additional public-speaking tips: 1. Know what you're talking about. You'll project confidence and you'll be able to focus on the content instead of possible reactions. 2. Practice your speech. Cue sheets will help you keep the flow going and let you focus on delivering the content in a way that others can understand. 3. If your voice quivers, pause and smile. People in the audience know exactly what you're dealing with so they will be much more sympathetic than you might think. 4. Focus on the value you are giving the audience. Focusing on 'what you can do for them' is a distraction from 'what might happen to you.' If you're distracted, you're less nervous!
Start learning the Silva Method techniques now
Related Posts: