Developing Creativity with Silva
Welcome my dear friends, and congratulations to you for completing LESSON 3 on how to use your mind at the alpha level to tap into heightened states of inspiration and creativity.
I want to share with you some inspirational stories from people all around the world who have used Silva to help them gain inspiration ideas for inventions, business ideas, books, music and other creative pursuits.
In fact, did you know that the Silva Method was first taught to artists in California before Jose was asked to present it as a self-improvement program?
Here are some stories to inspire you and make you realize what is possible:

From Carol Lawrence, Silva Graduate and the first Theatre Actress to receive a Star on the Famed Hollywood Walk of Fame:
We waste too much of our time dragging ourselves under. If we spent one half of it just researching in our mind how to deal with life, we'd find we're so much stronger than we think.  (She became a Mind Control graduate on the recommendation of another graduate, opera singer Marguerite Piazza).
~ Carol Lawrence, Famed Broadway Actress of "West Side Story", "The Sound of Music", "Funny Girl" and more. She earned a star on the Hollywood Walk of Fame; the first recipient ever in the category of "Live Theatre".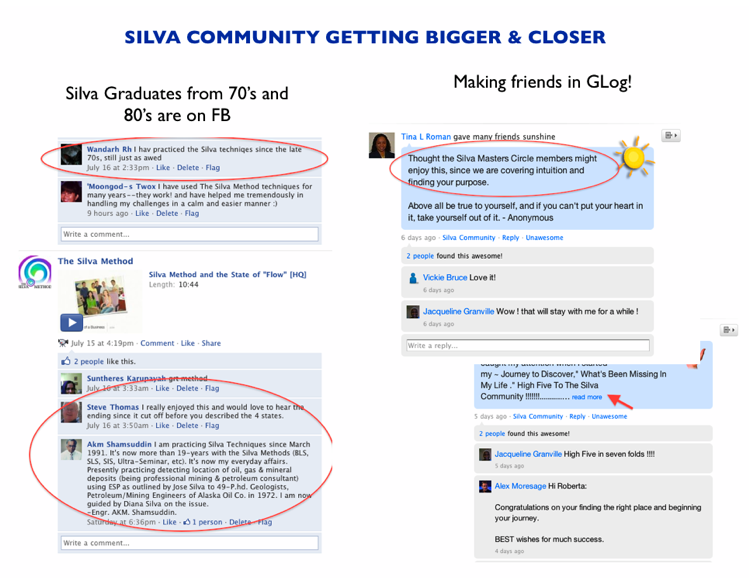 Dord Fitz – art professor, the Renaissance man born in Oregon: personally known by the top artists in the New York City, founder of Dord Fitz Art Center and guest speaker at NASA has this to say about Silva Method:
I am interested in Jose Silva's system because I feel it helps the entire learning process. The Silva Method is what I want for all the people I know and with whom I work
Best selling author of Jonathan Livingston Seagull, Richard Bach, said in an interview in Harper's Bazaar magazine
It was the weirdest experience of my life. I was walking along one night, worrying about the rent money when I heard this voice say 'Jonathan Livingston Seagull'. But no one was there. I had absolutely no idea what it meant. When I went home, I suddenly had a visualization of a seagull flying along, and I began to write. I just put down what I saw. Richard Bach praised the Silva course publicly: "Mental discipline and creative visualization are what's behind the power of the Silva Method", he said.
And here's one from a regular user, Janice Cleland of Eagle Bay, British Columbia, Canada

I have been using the Silva Life Accelerator System since January of 2008.  I wish I could tell you stories of amazing breakthroughs accomplished through the use of the modules as I most certainly am pleased to be part of the Silva Community and want to continue with my membership. My thoughts though are that perhaps the stories that you are posting are "not typical results", and it could be refreshing for your readers to know that some of us are just plugging along, getting a little bit better and better every day in every way.

I am a a dedicated user of the modules and have several personal goals that I am working towards including increasing my creativity and skill as a visual artist,  eating for health and attaining restful, refreshing and healing sleep. Just 5 days ago I took the leap and am trying to sleep without the use of sleeping pills, a habit I have had for the past 6 years.  This is not my first try to "get off" sleeping pills but I know in my heart that by listening to the modules during my restless wake times, that this is going to be my last try because I will succeed.

As I have mentioned to you in prior communications, I have a very lovely life and am using the Silva Life System to expand and become more spiritually aware and connected to the energy source of all that is.    Perhaps not an inspirational story but a good one of daily growth .
~ Janice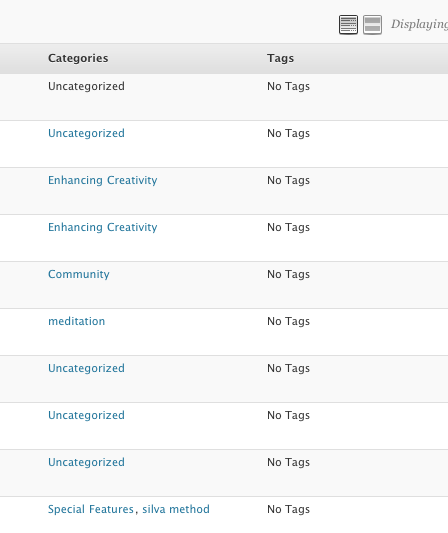 And from Neal Boortz, Nationally Syndicated Radio Host, The Neal Boortz Show
In 1972 I changed my life. I went to a class to learn the Silva Method and nothing has been the same since. I credit that as one of the most important things I have ever done in my life. Above all, it helped me learn how to use more of my mind for a positive, special life.
And here's a story from a University in Mexico that actually attempted to measure how Silva affected the performance of students
A project conducted at the Autonomous University of Tlaxcala, in Tlaxcala, Mexico, to measure the effect of the Silva System in the learning process, intelligence quotient, and personality factors amongst university students. After completing the Silva Seminar, the report reveals, the results of IQ tests "indicate that 67.7 percent of the subjects improved their IQ classification." Lillia Alcira Vacca, who authored a report of the project, said "from my perspective,and as results of my work with young people, the Silva Method could and should be taught to students in all academic levels in every country, in order to contribute to the betterment of humanity."
And Prof. Clancy D. McKenzie, founder of the American Mental Health Association offers another way of using Silva. This time, to gain inspiration through dreams.
Prof. Clancy D. McKenzie, founder of the American Mental Health Association, uses Silva techniques since 1969. With the help of the creative insights that he gained at the alpha level, Dr. McKenzie made a major medical breakthrough in understanding the cause of schizophrenia and depression that has helped more than 9,000 patients. He explained that he uses the Silva techniques to help his patients in many ways:

I first learned the technique from the Silva training in September, 1969, and I have been using it ever since. You may have heard about problems being solved or discoveries being made during sleep or during the dream-state. These mostly are sporadic events, in which people just happen to awaken with a bright idea.

The programmed dream is different. It gives us the ability to awaken with that bright idea or solution to a problem, any night, at will. When you fall asleep you reach just as deep a level of consciousness but you are unaware of this state and how to use it.

Utilizing the techniques, you will be able to spend one minute prior to going to bed to formulate a question, and one minute when you awaken to retrieve the answer. There are two techniques I use, and more are taught in the Silva training program.

The first technique is to decide to have a dream about a problem, and decide that the interpretation of the dream will reveal the answer. You further must decide to awaken at the very end of the dream, remember it and write it down. The second technique is to decide the mind will work on a particular problem throughout sleep, and that when you awaken, your first thought will be the answer.
And Finally, here's filmmaker Bret Carr, director of the film "RevoLOUtions"

From Dolores
I used the 3-Scenes Technique a couple of days ago and the next day I received an unexpected "aha!" type of solution to the project that I never would have thought of. I asked myself , Was it a true coincidence, or was I just being more alert for possible solutions? Maybe they are one and the same. It helped me find an alternate solution to some minor elective surgery that I am considering. I asked my doctor about the alternative, he seemed intrigued and interested and told me to give it a try, so I am.
From AJ
Thanks again for a great seminar this weekend. I am truly inspired! I forgot to tell you that one of the things I had been meditating about was to have people come into my life that would help me get though such a painful and difficult time in my life. I'm facing divorce, health problems and recently unfairly terminated from my former employer after being on disability for some time now. Anyway, I believe that you are one of the people that I will be able to look back and say helped turn things around for me with what you covered in the seminar and your personal stories. Thanks for you inspiration! Hope to keep in touch…
From Sylvia Girard, United Kindom
I'd just like to thank you for putting together this free course. I've done the first two lessons and the centering meditation exercise has made a big difference to me already. My mind is clearer and I am able to function better on little sleep. Surprisingly, I'm also a lot calmer.  As a student, aspiring author and mother of two young children, I manage to stay awake and focus so well that I am able to write short stories and articles in the hours between 10.00pm and 2.00am due to the help of the centering exercise. I can't wait to receive the rest of the course – so much so, that I've already ordered the full Ultramind Home Study course. I'm so excited about the improvements I've felt that I can't wait to finish the free course and get on with the home study course.
From Arjun Khunchandani, India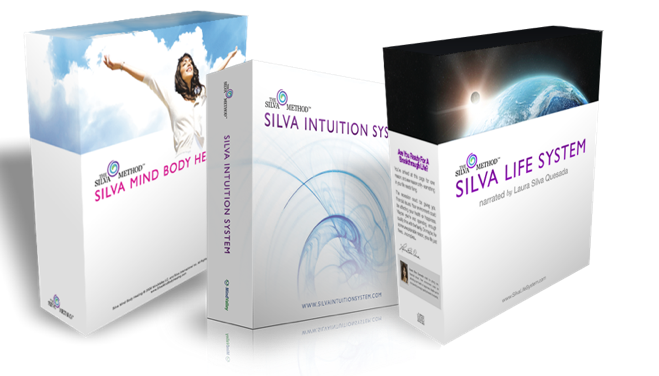 It was so inspiring! An excellent way to keep brushed up with such exposures – keeps us active and live!!…[I] was so happy to get this note from u – am glad u could make me a link for such [a] useful, inspiring and valuable program to shape life as per one's desires…I have already forwarded this [course] to four persons. I shall continue forwarding this opportunity to many more!
Now we'd love to have you share your stories of moments of insight and flashes of creativity you experienced while meditation. Leave a comment in the box below.