What is visualization? Visualization means using your imagination deliberately and creatively to paint a mental picture of what you want.
What Visualization Is If You Visualize Unconsciously
Everyone visualizes, whether they know it or not. Unfortunately, most of the time, people misuse their creative potential by visualizing negative outcomes.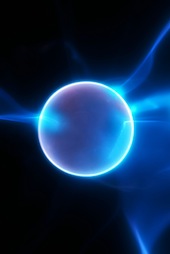 Anytime you plan an event or anytime you worry, you are visualizing. You visualize the future; you visualize what might be happening in the present outside your perception (such as what your spouse is doing at work, etc.). You visualize the past every time you call up a memory.
Worrying is basically imagination gone bad. Usually, people start worrying out of habit without being consciously aware they're worrying. If you are in the habit of worrying, it seems like a natural and normal way of thinking. But what good is worrying? All it does is stress you out. It's not going to bring about what you want!
The good news is, you can easily train yourself to create mental pictures and emotions surrounding a highly desirable outcome.
What Visualization Is When You Visualize Consciously and Deliberately
You can creatively visualize positive outcomes in all aspects of your life: career/purpose, relationships, home, finances, health, spirituality, material things, and anything else you desire, including intangibles like feelings. Visualization puts the creative power of your imagination to good use!
Visualization works. Everything is first created in the mind! Whether you imagine a circumstance, a feeling, an object you desire… that image must exist in your mind before you ask it to come into your existence.
Thought energy is amplified when you visualize. You know this works when you worry and the scenario you dread becomes increasingly real! The more you think about it, the more real it becomes.
The energy of your intention works as a command to your brain; your brain starts hunting your environment for ways to make your envisioned scenario come to life. For example, the computer you are sitting at right now once existed only as an idea in someone's imagination. The more the inventor thought about it, the more ideas gelled and coalesced until they were finally ready to be manifested in the physical as a computer.
Visualizations help you create better, more positive ways of perceiving the world. You can use visualization to overcome any perceived limitations, to problem-solve challenges, and even to think with less constraints and judgments. It produces remarkable changes in the way you think – and as a result, drastic changes in your life circumstances.

Use the Silva Method visualizaton techniques to develop your intuition!

Visualizations Are as Real as Anything Else!
The brain can't tell the difference between an image that you create in your imagination and what you perceive with your physical senses. To the brain, they are equally valid. That's pretty amazing, isn't it?
No matter the source of the image, the brain creates neural connections based on the content of those images. And based on those neural connections, it is able to process information and bring about the physical reality of the image.
Do you need to create an actual image? No! Many people don't see images when they use visualization techniques. For them, it's more about a feeling or sensation. It doesn't matter how your brain processes the visualization. Whether you see it, feel it, think about it verbally or otherwise sense it, the important thing is that your visualization is absolutely real to you.
Visualization Techniques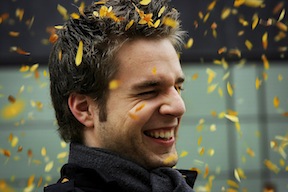 The Silva Method is a great resource for learning effective creative visualization techniques. The technique itself is simple – close your eyes, and use your imagination to create a picture or feeling/sensation of what you want. But the Silva Method guidelines and exercises help you supercharge your visualization technique.
Here is how the process works:
1. Decide and clearly state what you want. Set your intention carefully based on what you want, not what you want to get away from! The more you focus on something, the more likely it is to appear in your life – the good, the bad, the ugly, everything. Choose to focus on what you want!
2. You must believe that you can be, have or achieve your desire. Otherwise there is too much mental conflict for your visualization to bear fruit. Your thought energy will be diluted with negativity like "I can't" or "it won't." If your desire is too much for you to believe wholeheartedly, set smaller goals and build up your confidence.
3. You must be relaxed. A busy, stressed out, worried mind can't visualize anything other than what it's stressed out and worried about! You must get into the relaxed alpha brainwave state before you can employ deliberate creative visualization techniques. All Silva Method exercises are done at "level" or the alpha state. The brain is highly suggestible in alpha. It's the state of super-learning, uninhibited imagination, enhanced intuition and self-reprogramming.
4. Let it flow. Don't force it, struggle or try too hard. One sign that your intention may not be absolutely right for you is if your visualization seems unnatural or forced. Go back and re-examine your desire. Is it truly yours, or is it someone else's dream? Do you believe you can be, have or achieve it? When you're relaxed and really in love with your dream, you will relish any time you spend visualizing it. It feels GOOD! And that's your most important clue about whether your visualization is based on a goal that is right for you.
5. The most important part of visualization is emotion. Be in love with your dream. Be excited and enthusiastic. Be happy. Pour all of your positive energy into your visualization.
6. Supplement with affirmations. Spoken affirmations enhance the effectiveness of visualization. Love it; 'see' it; say it.
All of the Silva Method exercises involve developing your visualization skills to create a desired state of being and create change in your life. Practice creative visualization just before you go to sleep at night. Then your brain will have a whole night to process the information and set the wheels in motion.

Use the Silva Method visualizaton techniques to develop your intuition!

Related Posts: