Have you ever had a flying dream, where you soar over the countryside and fly wherever you want? You are in control of the dream even though you may or may not know that you are dreaming. Conscious dreaming, also called lucid dreaming, means you become a conscious and active participant in your dream as opposed to just being an observer or feeling unable to control what is happening to you in the dream.
Alternate Realities
Conscious dreams have long been explored by mystics as a way to comprehend consciousness. It is becoming more common among anyone wishing to explore the dream world. There is much more to that alternate reality that we live during our sleeping hours than science knows – but the mystics have known all along how important the dream time is.
Conscious dreaming lets you become aware of things that are outside of your conscious awareness in your awake reality; particularly things that do not exist in your awake reality (such as the ability to fly).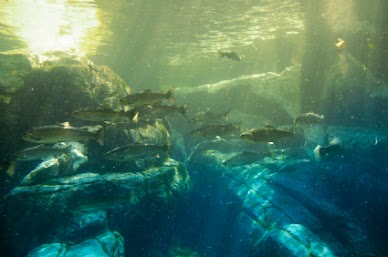 This has significance because scientists are beginning to understand that "reality" is not so real after all, but that it depends on the person; and each person's reality is different from any other person's. Quantum physicists have found that a subatomic 'particle' can behave both like a particle and like a wave. That means that it has the ability to choose its reality. Expand that to our human scale. By using the the power of our thoughts, we also have the power to choose our reality. It's fascinating stuff best explored in the dream state where logic and the senses do not dictate what we perceive and dismiss what the logical mind cannot understand. The logical mind immediately dismisses the ability of humans to fly without the aid of machines; but in the alternate reality of the dream world, flying is not only possible, it's common.
Conscious dreaming is a sort of virtual reality, like the kind found in computer-generated games – only much, much better. Computer-generated games are crude and primitive compared to the incredible alternative reality of dreaming.
Learn how to use your intuition with the Silva Method

Download for FREE
Exoreality and Endoreality
You can call your waking state your "exoreality" and your dreaming state your "endoreality".
The ability to enter your endoreality at will is a rewarding and illuminating experience. Your endoreality is yours and yours alone. No one can follow you there. You can do whatever you want in your dreams, with no censorship, no limitations and no fears or threats.
Each person's reality is based on what that person perceives whether in the waking state and in the dreaming state. You receive information in your dream state and your waking state, but in different ways. The waking state is sensory-based and operates according to the physical laws of time and space. Dreaming is extra-sensory and has no time/space or physical restrictions. We are conditioned to believe that the conscious is real and the unconscious is fantasy – but they are both valid and absolutely real. They are just at odds with each other because they obey different laws. Endoreality is completely unbound by physical laws; you can fly, morph, disappear, etc. – all kinds of fun things that you can't do in exoreality!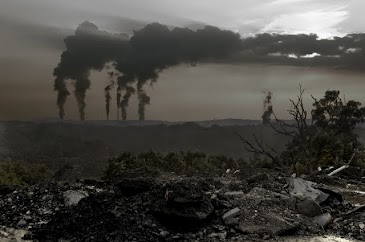 The endoreal (dream) world is extraordinary. If you want, you can use it to improve your waking life. This is because dream time is often a time of processing what's going on in your waking time and your memories are stored in the subconscious mind – which is highly active during dreaming. If you enter the dream world as a conscious participant, you can deal with fears that appear as nightmares. Many people find that if they use conscious dreaming to overcome their fears, they are able to take action in their waking life – and achieve much more than if they let those fears remain unchecked. Conscious dreaming lets you work on yourself, and it allows you to deeply explore consciousness and the unity of all creation.
How to Conscious Dream
Conscious dreaming is learned skill that requires practice. For guidance, turn to the Silva Method. The Dream Control exercise teaches you to self-program yourself to remember and enter dreams and to deal with unresolved issues and problems while you're dreaming. The Silva Method also teaches you to become more intuitive, receive more extra-sensory information and to be open to that information as a self-development tool.
Intuitive activity allows you to become attuned to the information that is presented in dreams. A lot of the information in dreams is symbolic; by being an active participant in your dream you are better able to interpret this symbolism, because you get to manipulate the dream and explore each symbol as it appears.
To enter a dream as a participant requires self-programming beforehand. You need to be able to set your intention to participate in your dreams before you fall asleep; and this takes practice. At first you may only be alert to the fact that you are dreaming and that you are in the dream. With practice, you begin to participate. You can interact with other characters in your dreams, perhaps even your Higher Self. You can ask questions when you consciously dream – and get answers that you might otherwise dismiss as ridiculous or improbable.
How quickly will you learn to consciously dream? It depends on several factors. Are you open to the possibility? Are you able to let go of rational thought and enter the realm of unrestricted imagination at will? Can you control your thoughts in your waking state? Can you remember your dreams? The Silva Method will help you develop these skills before you attempt conscious dreaming.
Some people have no interest whatsoever in the self-development aspect of dreaming. They consciously participate in their dreams for the sole purpose of having fun. Where else can you jump straight into the air from the ground, and soar above the trees? Learn to consciously dream, and enjoy a whole new aspect of your existence you would otherwise miss!
Learn how to use your intuition with the Silva Method

Download for FREE