This information was taken from an article published by the Silva Method about whether or not you can develop you psychic skills. Here is what the Silva Method mind training program will teach you to about psychokinesis and developing your psychic skills: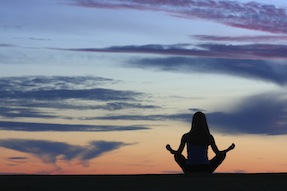 1. Control your thoughts. As you meditate, you can choose to focus on your thoughts (or one particular thought). You can choose to enter a state of quiet mind with NO thoughts. You can implant desired thoughts in your mind (replacing those you don't want). So in essence, since thoughts are energy, you are manipulating energy with mind power. It's not exactly psychokinesis, though it does lead to physical change. When you master the universe within, you change your physical reality: your thoughts lead to actions, and actions lead to results.
2. Lucid dream and become an active participant in the alternative reality of your dream time. This skill is useful in helping you solve problems and answer complex questions. In the right-brain way of thinking, there is no difference between the dream world and the "real" world, and you can access a lot of valuable information by paying attention to your dreams.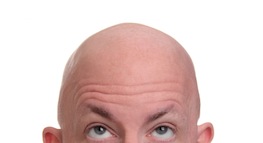 3. Creatively visualize and use your imagination to create physical reality (somewhat like thought control, only non-verbal). These images provide the stimulus for you to take action… and generate results that mirror what is in the imagination.
4. Use whole-brain, dual-hemisphere "genius thinking" that will enable you to problem-solve outside your own "box" and be wildly creative in all areas of your life.
Will any of these develop your ability to bend spoons or levitate? Maybe. That would be cool, right? If you are able to focus – intensely laser focus – your mind's energy on an object, who's to say what "can" and "cannot" happen? "Can" and "can't" is a very left-brained analysis based on the known laws of physics (emphasis on "known" – since there is still so much we can't explain); but for the right brain, such limits do not exist.
And quantum physicists are discovering that energy is quite interesting – its properties are challenging what was once believed to be "true."
Something to meditate on… The human mind is able to operate outside the known laws of space and time.
So don't rule out psychokinesis if you're a skeptic. Try thinking about it from a right-brain perspective.

Learn how to boost your intuition to be able to tap into other people's minds
Sign up and download the SIlva Intuitive Exercise for FREE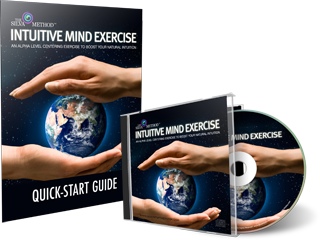 Related Posts: