How often do you exercise your brain – that is, really exercise it, by learning to master your thoughts and pushing the "limits" of imagination? Working your mental muscle is essential to keep your mind sharp and to allow new neural pathways to form.
All of us have habitual ways of thinking that we've developed throughout our lifetimes. These thought habits dictate the way we process information and interact with the world. The problem is, sometimes we are too rigid in our though habits. This leads to an inability to understand different points of view; and we are often at the mercy of our subconscious beliefs and our emotions.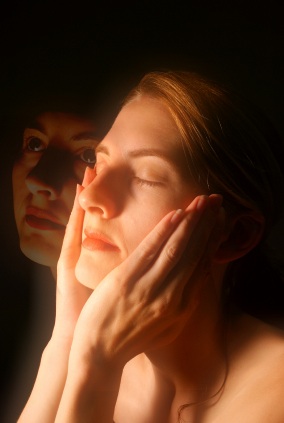 For example, if you have the habit of flying into a rage every time you're stuck in traffic, this is an automatic reaction based on thought habits and emotional habits. But is it the most productive, stress-free way to deal with the situation? No! That's why it's important to create new thought habits – and build new neural pathways – that promote healthy, calm, happy thoughts that don't add to your stress and don't hold you back when you want to achieve any goal.
The way to create new thought habits is to develop control of your mind: become aware of your habitual thoughts, and deliberately introduce and imprint thoughts that are in line with your goals and the way you would like your life to be.
The Silva Method brain exercises help you develop the mental mastery to take charge of your life, get answers to your questions, relax and de-stress, get a good night's sleep, rid yourself of negative habits and program your brain instantly with amazing results. They are simple, yet incredibly powerful personal growth techniques that teach you to use both hemispheres of the brain to achieve whatever you wish.
Left Brain and Right Brain
Only about 10% of adults consciously use both brain hemispheres. Why is it important to fully utilize both hemispheres of the brain? As adults, we tend to be very left-brain (hemisphere) dominant. We think logically and process the world based on the senses; if it doesn't exist in the physical world and can't be perceived with the senses or if it can't be put on a time line, the left brain doesn't understand it and often won't accept it.
But that leaves a vast amount of potential virtually untapped – the creative, intuitive, spontaneous, holistic, time-less and uninhibited right-brain.
If you balance the left-brain thinking with right-brain thinking  to solve problems, to see the world from a different perspective, to listen to your intuition, and to create images of how you want your life to be that are not based on the logic or the perceived limitations of the left brain… you will use the brains' full capacity, to its potential. The two hemispheres have different "operating systems" that alone are limited. Together, they are powerful beyond measure.

The Silva Method Brain Exercises
Using the Silva Method to consciously enter the Alpha brainwave state you learn to integrate the two hemispheres and think in a more holistic way. Some of the most interesting exercises you will learn if you sign up for the Silva Method program are:
1. Enter the Alpha brainwave state whenever you want, to de-stress, get clarity and awareness, relax and program your brain instantly for rapid personal growth. The Alpha state of brain activity is associated with meditation, where stress melts away and you begin to see the world from a less limited perspective. Going even deeper into the Theta state of deep meditation releases time-based limitations, conditions placed on imagination by the physical senses – and unleashes wildly inventive and uninhibited imagination.
2. Sleep Control – fall asleep quickly, and stay asleep. Sleep is at a premium in our busy, fast-paced world. The Sleep Control exercise allows you to greet each day fully rested and refreshed.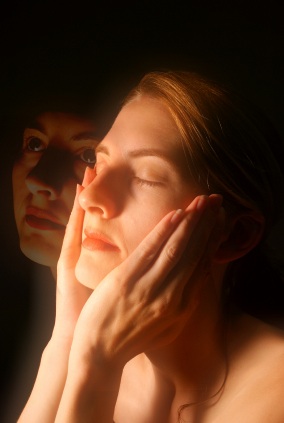 3. Dream Control – to remember your dreams Dreams can hold clues, if not outright answers, to many of our questions. The Dream Control exercise teaches you how to remember dreams and even lucid dream (where you're a conscious participant in your dreams).
4. Awake Control – wake up whenever you want (such as when you want to remember dreams or in the morning) without the use of alarm clocks, and stay awake when you need to. Allows you to wake up whenever you finish a sleep cycle, to record your dreams – and then peacefully fall back asleep.
5. Glass of Water Exercise – to get answers to your questions, drink half a glass of water just before going to sleep, and ask for an answer to a question; repeat the exercise in the morning with the other half of the glass of water. Issuing this command to the subconscious mind just before bed – and reinforcing it in the morning – is a powerful way to get answers to your questions.
6. Mental Screen and Mirror of the Mind are powerful visualization exercises to help you design, and create, your ideal life. Imagination and visualization are the most powerful self-transformation skills. Most Silva Method exercises use imagination and visualization; these two exercises are designed to creatively visualize your desired outcome in all areas of your life.
7. The Three Fingers technique to program your mind to improve memory, boost your self-esteem, control your emotions, overcome fears, and break bad habits. This simple physical action, performed while in the Alpha state, is used to elicit a mental response. It is much like a hypnotist's watch – you perform the physical action, issue a command to yourself (while in the suggestible Alpha state); and when you need to perform the mental response, you repeat the physical action.
These are only some of the fun, fascinating and immensely beneficial exercises you will learn as part of the Silva Method program. You have everything you need right at your fingertips to create meaningful change in your self and your life. It's the untapped potential of your mind, and your ability to use it. The Silva Method brain exercises will help you unleash your inner power.
Learn this and other healing techniques of the Silva Method

Sign up and download a free Mind Body Healing Kit to enjoy the healing effects of the alpha sound!


Related Posts: