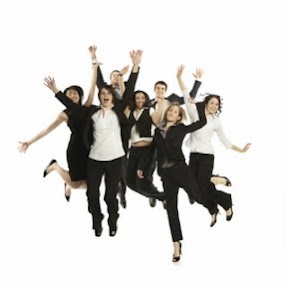 Hi everyone!
I've been meaning to ask you this; how often do you celebrate your success?
I was just thinking that we're always so quick to point out our own failures. We dwell on them and then spend all of our energy obsessing about our mistakes. I'm guilty of this too, I just try my best not to show it 😉
Think about the last time someone gave you a compliment. Were you quick to brush it off?  Or did you quickly think of something to compliment them back with?
But really, why do we do this?
Of course it's important to take note of our failures – it's a stepping stone to keep learning and growing, but it's also important to celebrate our accomplishments because by doing this, we're giving ourselves positive motivation.
Most of the time, we let our successes pass quietly by. Why don't we linger in the moment, no matter how big or how small they may be?
We already know that when we celebrate our achievements, we tell the universe that we're happy with ourselves and with the outcome of our efforts. By doing so, we open ourselves to even more success, so I think it's about time we start doing more celebrating and less nit-picking
With that in mind, I want to share with you some tips on how you can appreciate yourself everyday. Hopefully they will inspire us all take the time and effort to indulge ourselves in our moments of glory.
5 Ways To Celebrate Success Everyday:
Accept and enjoy the compliments
Thank everyone who supported you
Reflect on your achievement and linger in the moment
Write down your success and put it in your success journal or somewhere you can see it
Help and inspire others to achieve their goals
Now it's your turn! Tell us what your greatest moments in life are – it doesn't have to be anything huge, just anything that's given you immense personal satisfaction and happiness.
Also, if you have any personal way to this, like maybe toasting to yourself, let us know too! I look forward to reading them!
Cheers,
Jill