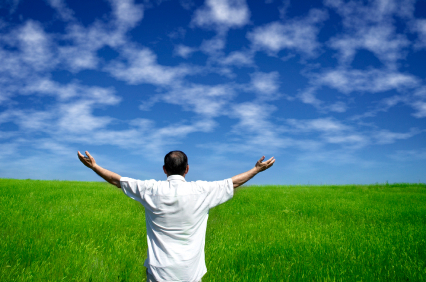 I can't express how much gratitude I feel every time I read stories like the ones below. They fill my day with joy and they inspire so many people, me included.
The stories below are comments left by people, just like you and me. I thank them for taking the time to share their emotions, thoughts, and insights with the community.
Please, if you have any stories of you own, share them with us in the comments below. Your contribution will recognized.
Robert French:
Dear Laura, I am awed by the outstanding lessons and letters you have been sending me via email. I am seventy four years old , and I have found that my determination in doing something is almost unfathonable.
example, By 1979 I was a complete alcoholic, I had to have a drink of whisky by 8:00 a m to start my day.
On march 8 1979 I did not have that drink , and sofar I have not yet had another one. That turned my life around. On january 15 1980 I had my last cigaret, and to this day I have not had another one.
My only wish is I had learned of the Silva Organization a long time ago.
Ella:
About six years ago a friend leant me a book about the power of the sub-conscious mind by Joseph Murphy. Shortly afterwards I had some tests and was told that I was having the menapause and it was highly unlikely that I could get pregnant. I refused to believe it and started visualizing myself with children.
About six months later I had a conversation with God about whether I really wanted children. It went on for quite a while we, or at least I, went around in circles. I finally said yes.
Two weeks later the pregnancy test turned pink to indicate that I was pregnant. I then started praying for twins. My twins will be four and a half in September.
I later discovered `The Secret´and then `The Silva Method´ and my life is getting better and better!!!!!!!!!!
Dave Thomson:
I have healed my own terminal cancer, It has completely gone, I healed hypertension after my doctor told me I would have to be on drugs for the rest of my life.
My oncologist told me in 1999 that I would have 3-5 years to live because no-one has beaten Multiple Myeloma. I did because I believed I could.
Thank you Robert, Ella, and Dave for your stories of encouragement, healing, and inspiration!
Related Posts: